Bergamo, in the northern part of Italy is famous for musical citizens, cuisine that makes you lick your lips and also outstanding architecture.  Throughout history, it has seen much turmoil and destruction but these days, is a top tourism destination because of its ancient landmarks, cultural villages and surreal atmosphere, sitting at the foot of the Alps.
The best months to visit are between May to September when temperatures reach the high 20s, however be aware that there is also a good chance of rainfall during this time. For activities of what to do in Bergamo, the list is never ending but we have jotted down some of our favourites and also places that are popular with visitors all year round.
Five Things to do in Bergamo, Italy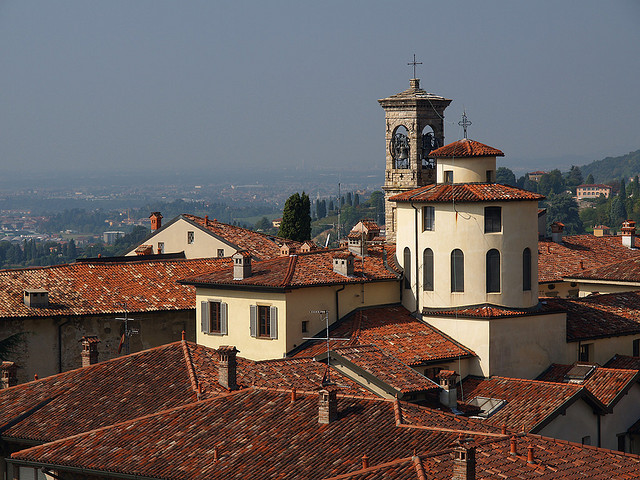 Overlooking the Old Town Square, the historical landmark of Torre del Campanone has been involved in some of the most important moments in the history of the city including. Repeatedly ringing its bells for the citizens of Bergamo, it used to signal the closing of the city gates and it has also unfortunately suffered from a lot of fires over the years.
La Rocca, located in the upper part of the town is the fortress with stunning landscape views. Construction of the circular tower began in 1331 and at one stage, it was used as military quarters, before the 19th century, when it became a prison. It is open every day apart from Mondays.
Built in 1137, The Santa Maria Maggiore Cathedral is famous for its Gothic architecture. Updates and renovation work continued throughout time until the 17th century. The interior décor of marbled columns and ancient artwork, also never fails to impress.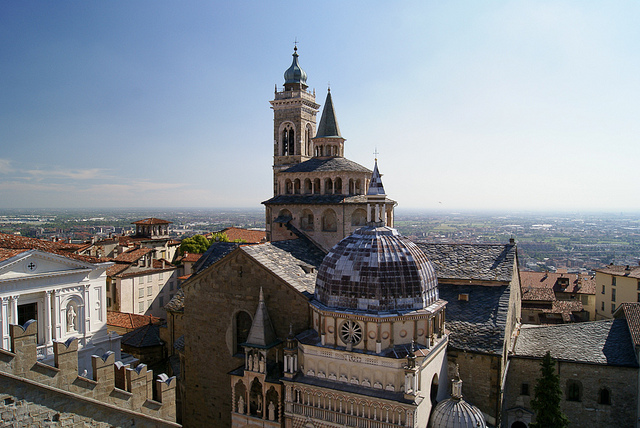 Piazza Vecchia has been labelled by some travel publications as the most famous town square in Europe. It is the pulsating life and blood of Bergamo and the fountain in the middle of the square dates from 1780. Places within the square to keep an eye out for, include the Campanone mentioned above, the Library Building dating from the sixteenth century and the Baptistery, which was built in 1898.
Lake Endine is on the outskirts of the region and can be reached within an hour's drive. It makes a wonderful family day out as you explore small villages and expose yourself to the natural beauty of the region. In winter, many people head there to fish while in summer, water sports are on the agenda. To ensure you spend the day, travelling at your own pace, you can source prices and deals for car hire from all local suppliers here.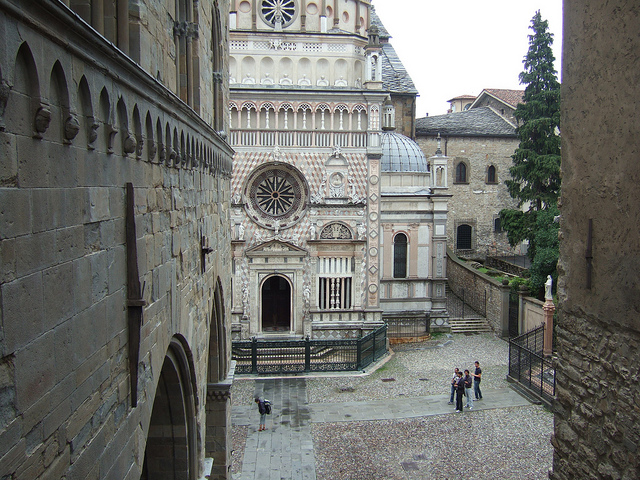 Picture Credits : Charis , Manuel, Andrew Prime