Crete is the largest Greek island so naturally, it has taken advantage of Greece's reputation as an ideal holiday spot. Although it belongs to the mainland, it still has its own cultural heritage that makes it vastly different. The tourism industry of Crete caters for all types of visitors from budget to luxury, so choosing accommodation is not a hard task. To fill your days, there are also plenty of activities ranging from relaxation to adrenaline pumping.
Things to do in Crete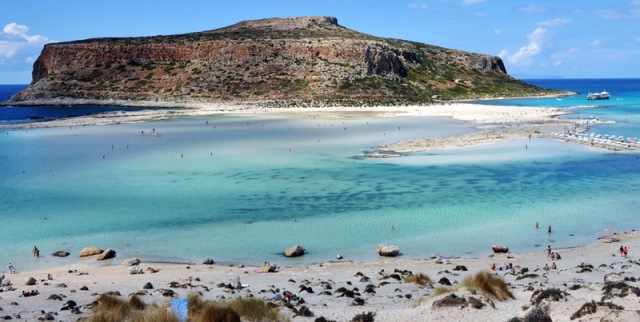 The Heraklion museum
Classed as one of Greece's best museums, the Heraklion museum contains thousands of artefacts from the Minoan civilization, which existed on the island during the Bronze Age. It was established in 1883, and has contributed towards some major archaeological finds in the region. Tickets are just 6 Euros for adults and 3 euros for children.
Kournas
Home to a small village and lake, this destination is perfect for anyone wanting to explore the natural landscape and beauty of the island. The village has a few establishments that are famous for pottery and local restaurants serve dishes such as Kokoretsi, which is grilled offal.
Ancient Knossos
Situated on the North coast and also holding the palace of Minos, ancient Knossos is by far, the most popular attraction. This former city was home to thousands of citizens including royalty from the Minoan era. Excavation took place at the beginning of the 20th century, to great success and these days, roughly 14,000 square meters has been uncovered.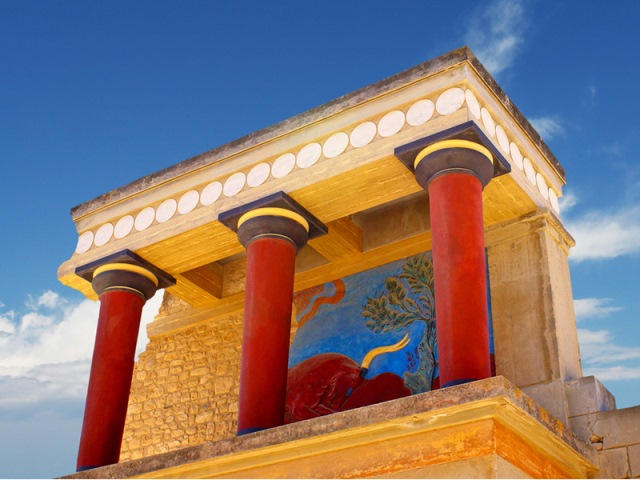 Samaria Gorge
Holding many species of flora and fauna, Samaria gorge is a protected national park of Greece. There is an official trekking walk laid out which covers 16 kilometers but visitors should only attempt it if they are in good physical condition. Remember to drink lots of water and cover your head from the mid-day heat.
Anogia Village
High in the mountains is the small village of Anogia that has a turbulent past after it was burned to the ground during the Second World War, in retaliation for the kidnapping of a German general. These days, life is typically Greek and it is a great insight into local culture. On the outskirts, there is Ideon cave and some excellent hiking trails.
Chania
With its idyllic picturesque setting, Chania is everything that you would expect from a Mediterranean village. Explore the cobbled streets, keep an eye out for the architectural styles of the old buildings, visit the naval museum, and join in with the locals for some traditional grub.
Further Reading: Crete is a great destination for a road trip holiday. Plot your course through various villages and towns while you admire the landscape and explore historical landmarks.
You can search all local car hire suppliers using our search engine, which will produce the best deals and prices.