The French are known for small portions, the Indians rely heavily on spices, and any substantial American meal has to consist of a big slab of meat. We are, of course, talking about cuisine, the food that defines a country. Although many nations' cuisines have been influenced by history, the British have always relied on two things when it comes to serving up the main meal. It has to be hearty and filling. Here are some well-known British food dishes to try, whether you are on holiday in the country or fancy whipping them up in your own kitchen.
British Food Dishes To Try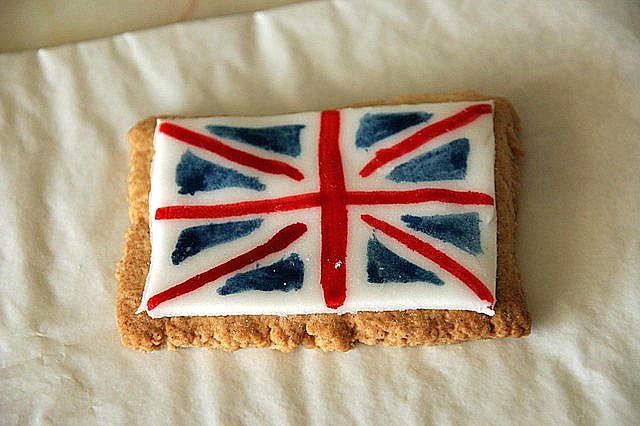 Black Pudding
A classic British Food Dish of wheat mixed with the blood of an animal and slowly fried. Traditionally eaten for breakfast, this dish stems from the days of the poor when every bit of an animal was used. Any establishment serving a proper English breakfast will dish up a slice of black pudding with it. Despite the less than luring sound of the ingredients, we recommend that you taste it at least once. Did you also know that Black pudding is an excellent cure for anemia because of the high content of iron in it?
Haggis
From the Highlands of Scotland, this is a mixture of offal and herbs, although these days, Haggis has become somewhat of a unique dish and pure lamb or beef can be used. Traditionally cooked in a sheep's stomach, you do not have to eat that! It is emptied out after cooking. Just think of it as a tasty meatloaf! Although it is available all year round, Haggis is traditionally served in Scotland on January the 25th that is Burns Night.
Yorkshire Puddings
In previous eras, meat was a luxury, so people used to serve Yorkshire puddings as a starter. Made from flour, water, and eggs, the simple but tasty combination filled up the stomach of the guest so they would eat less of the main course consisting of meat. These days, it is an essential ingredient of a typical Sunday lunch which is one of the most popular British food dishes.
Battered Fish, Chips, and Mushy Peas
Food of the working man, this British dish was always served wrapped in newspaper however new health and safety standards laid that tradition to rest. Before the trend of Indian takeaways and kebab shops in the UK, this was the classic meal when mom did not have time to cook or after a night out down the local pub. Fridays in the UK also used to be fish day! To complete the flavours, cover it with a healthy dose of vinegar.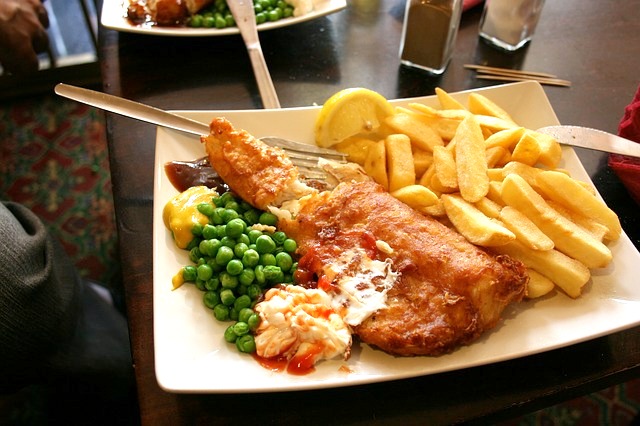 Bangers and Mash
If the previous British food dishes have turned your stomach, this one will make you feel hungry due to its simplicity. Sausages, mashed potato, fried onions, and juicy, thick gravy all combine to form a hearty but cheap meal. If the consistency is just right, then you should be able to wipe your plate clean.
Toad in the Hole
Pork sausages are a classic ingredient of the British diet, and this dish requires them to be cooked in crispy and fluffy pastry. Of course, this is then covered with the traditional British gravy of which the most famous brand has always been Bisto! Although the name sounds far from appetizing, this is a delicious dish when sprinkled with generous amounts of salt and pepper.
Liver and Onions
Another classic British food dish of fried slices of lamb's liver and onions, although gravy, mashed potatoes, greens, and bacon are also traditional accomplishments. Although this recipe can be adapted to suit your personal tastes, it is a must that the liver is coated in flour before frying, therefore, keeping the juices and flavour intact.
Finishing our British Food Dishes with a dessert seems appropriate so we are choosing Spotted Dick. The name often draws many giggles from young children, but it is simply a suet pudding filled with raisins and sultanas. The essential ingredient is a hearty topping of yellow custard. This is the perfect dessert on a winters day!
Further Reading About Britain
Places to go and things to do from our travel blog
Source car hire suppliers and cheap deals from all around Britain