Located in Northern France, Calis is one of the country's most important cities, mainly because of its ferry routes and operations. Officially called Pas-de-Calais, it also holds the status of being the nearest French town to England.
There is no doubt that if you are on a driving holiday of Europe, you will at some point pass through the region so we have listed some interesting information to enhance your visit. Most people just drive through but there are plenty of reasons to consider spending the night there.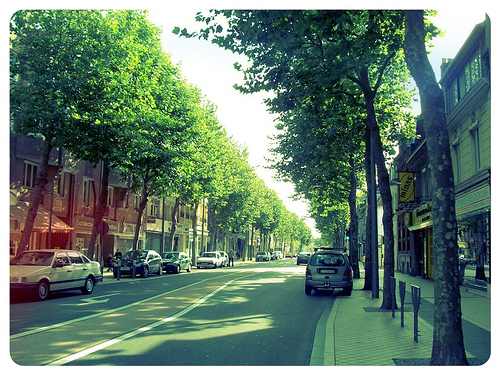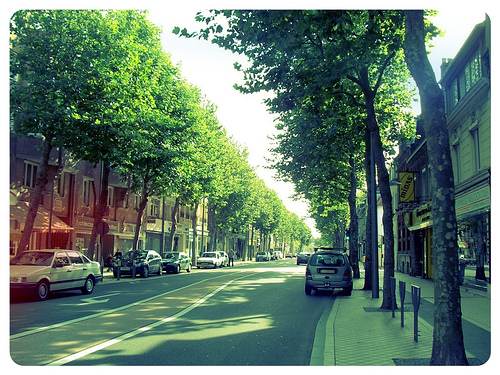 (Picture by Carawah)
Facts and Information about Calais in France
On a clear day, the white cliffs of Dover in England can be seen from Calis
The town was controlled by British rule from 1356 to 1558 until the French captured it. The British were eager to hold onto it due to its position on major trading routes.
An estimated 24 million people pass through the town every year
It is a great base to explore the French Flanders, a historical Dutch speaking region
The old part of the town, situated on an artificial island is known as Calais-Nord
Calis is also known as a major fishing point
Its current population is roughly 4 million
In addition to fishing and ferries, the long established trade of lace has always earned Calis a reputable name
During German occupation it was heavily fortified because of its close position to England
The Second World War more or less flattened the city leading to major rebuilding plans after the war ended
The hottest months are historically July and August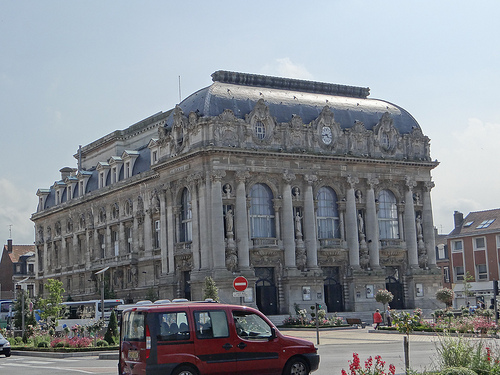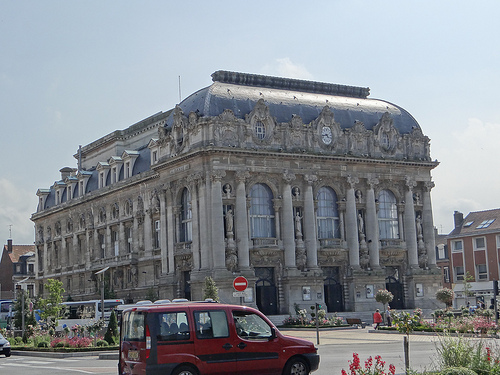 (Picture by Gary Bembridge)
The most recognised landmarks of Calais are…
Place d'Armes, a town square which holds a busy market on a Wednesday and Saturday
The Hôtel de Ville is a town hall which is also listed as a UNESCO site and one of the most visited attractions in the region
The Église Notre-Dame is a cathedral dating back to the 13th century
The Dentelle museum is a lace and fashion museum
The Musee de Guerre is dedicated to artefacts from World War Two and set in an old Nazi bunker
Calis beach is long and sandy, perfect for anyone who likes swimming or sunbathing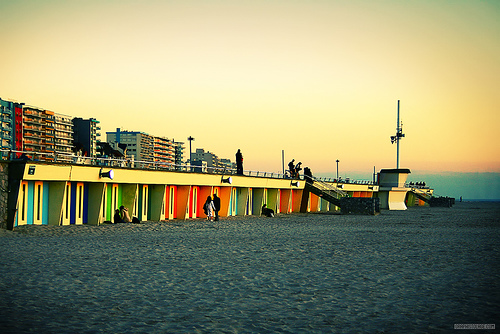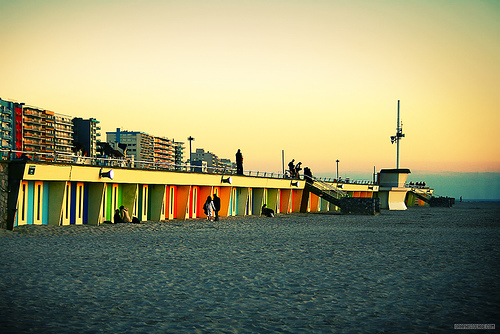 (Picture by Graphlistlage)
If time is no object, drive 50 minutes along the D940 coastal road and you will reach a lovely little town called Le Touquet Paris-Plage which is known as Paris by the sea. Most of the houses date back to the 1930s and it has become known as popular seaside retreat.
This quaint destination is perfect for an overnight family stay while on your way to other destinations in France. Take time to explore the promenade which also has mini golf and a water park that the kids will enjoy
Get Around Calais
Car hire is suitable for short periods of time. Compare prices from all major suppliers here.
Car leasing is provided by Renault, Peugeot or Citroen. This choice is ideal if you want to tour other areas within France. Find out more…