Over the last ten years, Turkey has spent billions of dollars improving their road networks. New routes have shortened journey times while an improvement in road quality is starting to see an end to the dusty, pot filled roads of the eighties. Therefore, the word is now out and Turkey is a popular place for a road trip. The Izmir peninsula is an ideal destination to explore, as car hire pick up is available from the airport and there are a variety of small but quaint destinations to visit.
There is also the main city centre that is the third largest city in the country. We advise staying in one of the smaller coastal resorts though to avoid rush hour traffic and excessive parking fees. From any of the resorts, it is also easy to see the best of the peninsula using car hire.
Best Things to Do in Izmir
Izmir Wildlife Park is a great attraction whether you are just a couple or a large family. The former zoo now places great emphasis on the natural habitat of the animals as well as educating visitors. Popular residents include a baby elephant, giraffe, hippopotamus, and ostriches. Parking is free and the attraction is situated in Sasalı
The ancient ruins of Pergamon date from the 3rd century BC and its impressive ampitheatre looks out over the green landscape. After exploring the ruins, also stop by the nearby town of Bergama for some cultural influences. Opening times are from 8am to 7pm, shortening to 5pm in winter. Admission fee is 20 lira per person.
Ephesus was the second largest city of the Roman Empire and is one of the top visited attractions of Turkey. It is approximately an hour's drive from Izmir and a full day is needed to explore it properly. If you want to make an overnight trip, book accommodation in the nearby town of Selcuk and also see the archaeological museum, cave of the seven sleepers, house of the Virgin Mary and the Greek wine making village of Sirince.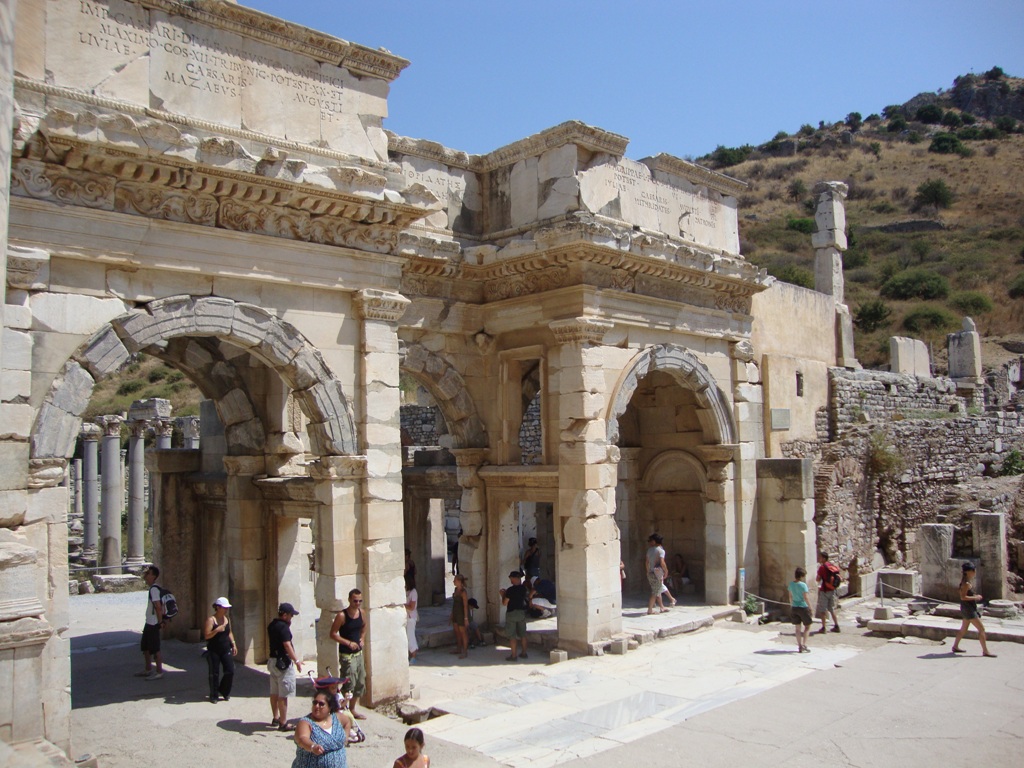 Where ever you choose to stay, park the car for one day, and catch a bus into Izmir city centre. As is expected of any metropolis, there are shopping and entertainment opportunities in abundance. The highlights are the famous landmark of the clock tower, the panoramic view from Asanor, the old castle of Kadifkale, and lastly locals consider Konak Pier as the best place to hang out and people watch.
Two of my favourite resorts are Alacati and Cesme. If you book accommodation anywhere else, still visit them for the day. They are located close to each other and Alacati is famous as a windsurfing scene. Cesme has a small castle and is also the second home for Turks from the big cities who have bought holiday homes there.
Car Hire in Izmir
Driving on the Izmir peninsula is easy to do and local car suppliers offer competitive prices on high quality vehicles. Find out more here.