Atlanta, a district of Georgia in the sprawling Southern USA is highly respected for three major events in its history. Established in 1837, events during the civil war flattened it to ashes but it majestically rose up again to become a commercial hub.
It was also the birthplace of Martin Luthor King, and was put on the map, due to the large success of the timeless and classic love film "Gone with the Wind" which adequately portrayed life in the southern states during the civil war.
Just these three historical events make it attractive to visit but there is a lot more to the area than what appears in the history book. It is a mixture of new and old, modern and traditional, city horizons and gorgeous landscapes. It makes a great destination for a holiday whether you are young or old, with family or traveling solo.
Top Things to Do in Atlanta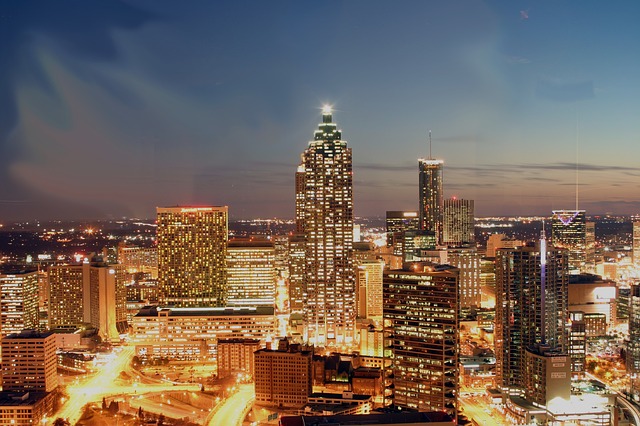 As the seventh most visited city in the United States, a host of tourist attractions awaits visitors.
They include….
Georgia Aquarium is the world's largest and also Georgia's most popular attraction. It is home to turtles, alligators, snakes, sea horses, eels, sharks, rays, skates, chimaera, penguins, seagulls, pelicans and much more
Theatre fans will enjoy the Midtown district, specifically the Woodruff Arts Centre and Fox Theatre that often showcases acts from Broadway
The Atlanta Cyclorama & Civil War Museum depicts Atlanta's role during the civil war. (Note – closed for restoration at the moment)
The National Centre for Civil and Human Rights explores history of the American Civil Rights Movement
The Carter Centre displays artefacts from the U.S. President Jimmy Carter's administration
Ancient art can be viewed at the Michael Carlos Museum while lovers of contemporary art should head to the Centre of Atlanta Contemporary art or the Georgia museum of contemporary art
The Atlanta Botanical Garden, boasts of the Kendeda Sky Walk over an urban forest
Zoo Atlanta houses 220 species of animals and is home to the nation's largest collections of gorillas and orangutans.
Eating out is big business in Atlanta, thanks to the diversity of cuisine from every region of the world. The Varsity restaurant is the worlds largest drive in restaurant and has an extensive menu of traditional southern cuisine
Atlanta has more than 300 green areas so visiting the city does not deprive tourists of the free outdoor experiences. Notable parks to visit include Piedmont Park, Woodruff Park, home to the Zoo,   Cyclorama & Civil War Museum; and Chastain Park, that is used used for live music concerts.
The Atlanta Botanical Garden impresses everyone with its Japanese garden and indoor conservatory showcasing plants from tropical rainforests and deserts.
Water sports lover should head to the Chattahoochee River for kayaking, canoeing, fishing, and boating