One exciting aspect about a holiday is the local and regional cuisine of the country you visit. Different ingredients and cooking methods combine to form dishes that are new to your taste buds.
Turkish cuisine is no exception. The dishes that we see today have come together over hundreds of years; combining Armenian, Ottoman and Baltic tastes. While on holiday in Turkey, be sure to take your palette on a whirlwind adventure by trying these tasty dishes
Top Ten Turkish Food Dishes
Gozleme is cheap and tasty street food. A simple pancake like dough is filled with savoury ingredients such as potato, spinach, or cheese and then toasted. Traditionally it is accompanied with a glass of Ayran, which is a mixture of yogurt, salt, and water.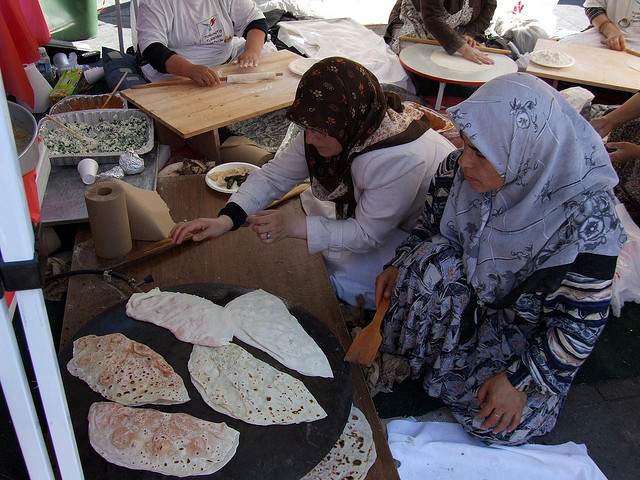 Menemen can be eaten for breakfast or lunch and it is a simple, yet delicious combination of peppers, onions, eggs, and tomatoes cooked in a frying plan. Drizzle olive oil over the top and serve with crusty, fresh bread.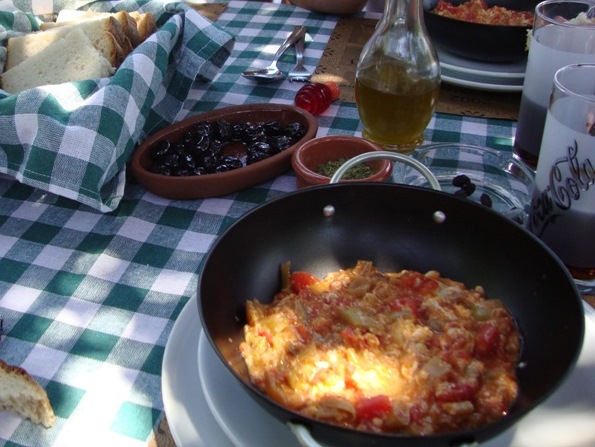 Sold as street food, Midye is mussel shells filled with a herb and rice mixture. Sprinkle it with a small dose of lemon juice.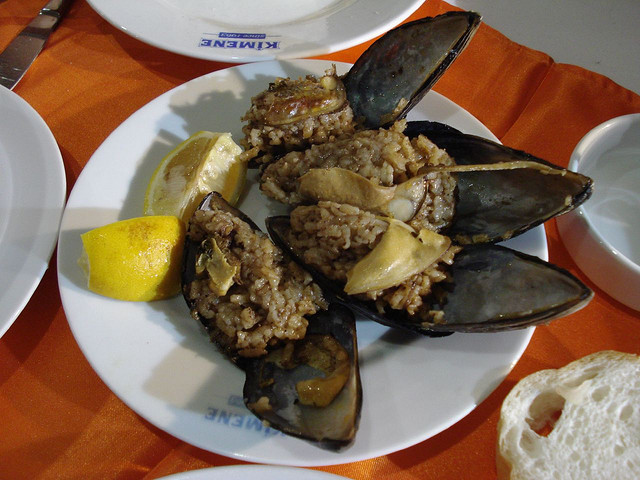 Mezes are starters but are also eaten as snacks. There are many varieties to try including humus, eggplant salad, fresh calamari, and Haydari (yogurt, dill and garlic)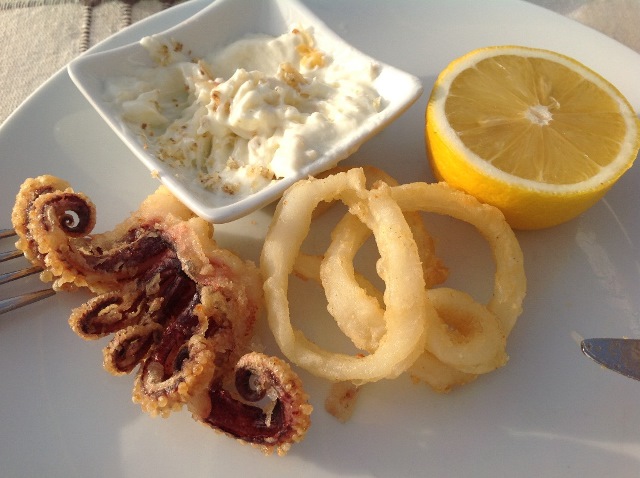 Lahmacun is a thin pizza like bread dough, covered with many different toppings such as eggs, minced meat, peppers, and onion. This is ideal food if you are eating on a budget.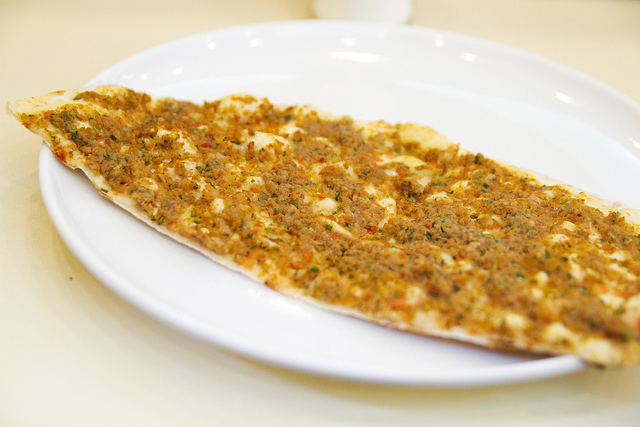 Testi Kebab is juicy cubed lamb cooked slowly in a stone earthenware jar with onions and peppers. Traditionally, it is served in restaurants with rice and a variety of vegetables.
Corba is the simple soup dish but Turkish soups are not ordinary. The adventurous can try tripe or sheep's brain but if you want to play it safe, opt for lentil (Mecirmek). Locals normally sprinkle chilli flakes or oil over the top.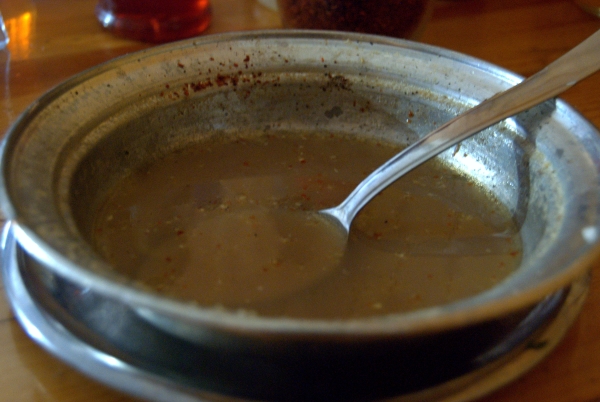 Fasulye is a traditional Turkish dish eaten in the home and in Turkish style restaurants. Green or white  beans, tomatoes, and onions are cooked slowly in a tomato-based broth. Sometimes lamb is also added and then it is finally served with rice.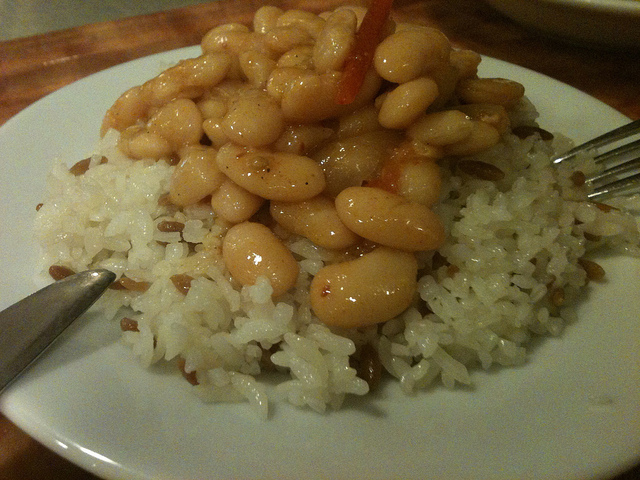 Baklava, the food of Sultans is many thin sheets of filo pastry, filled with nuts and covered with thick, sweet syrup.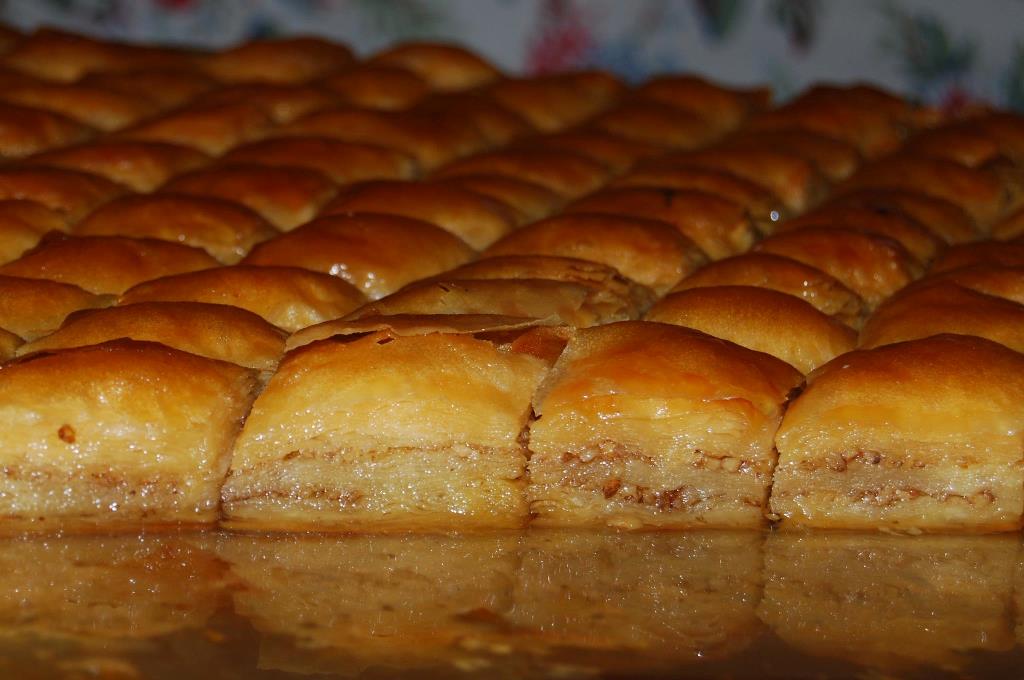 Sutlac is the Turkish version of rice pudding and is mainly served in pastry shops and Turkish style restaurants.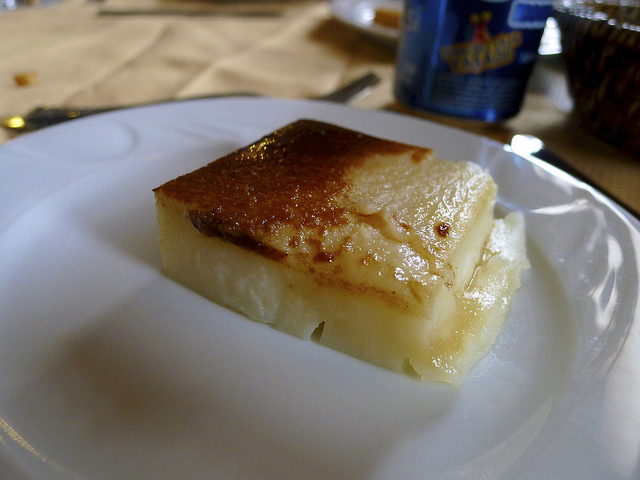 Further Reading
Turkey is a great country for a road trip holiday. Read more exciting articles about places to go or source local car suppliers offering discounted prices and special bargains.