Great Prices
We challenge you to find cheaper! Our rates include a brand new vehicle, unlimited mileage, insurance and roadside assist*. Why pay more?
Wide Selection
We offer a great range of vehicles at competitive prices, from the most reputable suppliers.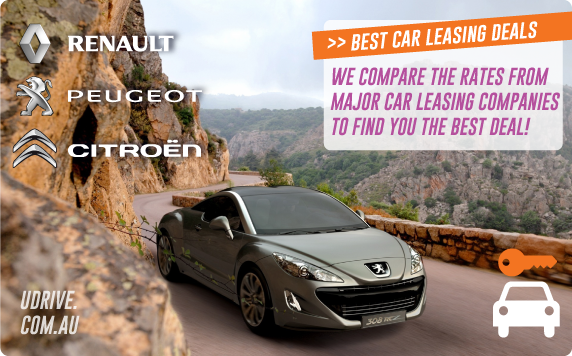 Car leasing is a fantastic alternative to long term car rental in Barcelona. The insurance included is certainly a highlight, covering many European countries! Leasing is a tax free buy back programme endorsed by the French government to encourage tourism.
There are only 3 companies you can lease from in Barcelona and these are; Renault, Peugeot and Citroen. The variety of vehicles offered by these three companies are extensive and selection of the best deal can be an overwhelming experience. Udrive takes the hassle from our customers and compare the rates from these three companies to suit your needs. We will simply compare and provide you with the best possible quote from one of these companies within 24 hours of receiving your quote request. We're confident that once you've compared our prices to those elsewhere, you'll find that our deals are unbeatable.
Udrive has also come to enjoy a well-deserved reputation for client service. We have operators available to answer your email enquiries seven days a week, so you can be sure of a prompt reply.
Udrive is 100% Australian owned. It was founded by a group of Australians with extensive international experience in the travel industry. We understand that today's travellers want to take advantage of a competitive market to get the greatest possible deal. Together with our partner UK and Europe Travel, we can offer fantastic European car, 4WD & mini van deals.
Why Book Your Lease With Udrive.com.au?
- Most reputable companies
- Simple bookings
- Great internet-only prices
- No hidden extras
- Australian customer service centre
- Prompt customer support
Benefits of European Car Leasing
- Receive a brand new vehicle
- 24 hour roadside assistance *
- Unlimited kilometers
- Over 30 European pick up and drop off locations *
- Full insurance with no excess *
- Coverage in 42 countries *
* Conditions apply.
Specifically designed for non-European residents and travellers planning an extended holiday in Barcelona between 17 and 175 days, all vehicles are left-hand drive. It is a great alternative to car hire allowing you to explore the best of Barcelona as soon as you arrive.
Please note that most vehicles include insurance with no vehicle excess, full factory warranty, personal accident insurance, free additional drivers, unlimited kilometres and 24 hour roadside assistance in 8 countries throughout Barcelona.
Europe Car Leasing - Who is Eligible?
To be eligible for car lease, you must meet all of the following conditions:
- Your country of residence must be outside the European Union;
- You must spend less than 185 consecutive days in Europe in a year;
- You must not be in Europe for business purposes;
- You must be over 18 the day the vehicle is delivered; and
- Have held a driving licence for more than one year.
Barcelona is a thriving city full of attractions for visitors. As the second largest city in Spain, it has also become a popular destination for city breaks. These days, it can count itself as a major leader in the tourism, fashion, entertainment and media industries. You may find yourself in Barcelona at one point because it is a major transport hub so today we look at what attractions are available for families to enjoy.
Four Family Orientated Tourist Attractions in Barcelona
Parks in Barcelona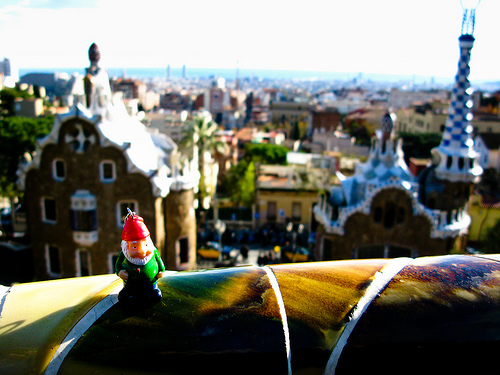 (Picture by Trinxbooze)
The first place to start is at one of Barcelona's many parks. It may come as a surprise to discover that this bustling city has sixty eight of them. The largest of them all is the Montjuich but Park Güell is favoured by most families. It is in the Gracia district and also a UNESCO world heritage site. Entrance to the park is free and there is also a wide range of wildlife existing within it.
Barcelona Aquarium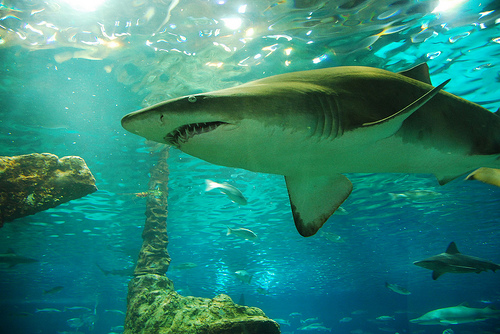 (Picture by Beat Factor)
Barcelona aquarium is another children's favourite. Located in Port Vell, the aquarium is home to over 11,000 animals. The centre is spread over three floors and there is large 80 meter glass tunnel running through the main displays. Any child above the age of eight can join qualified divers in some of the tanks to observe the marine life up close. It is open all year round from 9.30am and prices vary for ages from 5 euros to 19.
Barcelona Zoo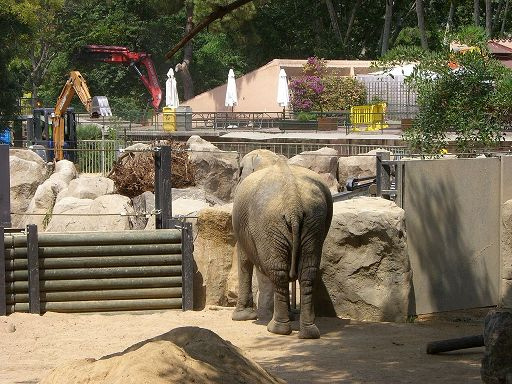 (Picture by Daomna111)
Still staying on the theme of animals, our next recommendation is Barcelona Zoo. Specifically aimed at educating children in a fun way, the zoo includes animals such as hippopotamus, orangutans, Gazelles and gorillas. There is also a large variety of exotic birds like the pink flamingo and African grey parrot. The zoo opens every day of the year from 10am and they also have regular scheduled activities for the children to join in with. Further details can be found on their website.
Tibidabo theme park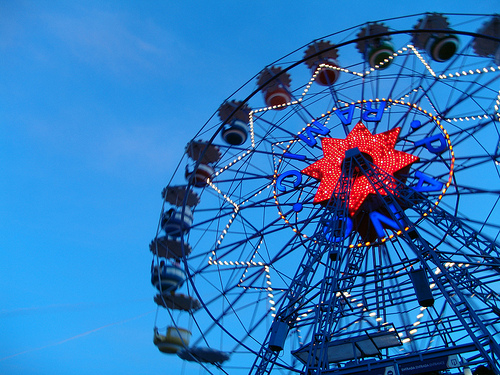 (Picture by Abdresumida)
This theme park is enjoyed by children of all ages. There are 25 rides for the family to jump on such as the water flume, Hurakan and Viking spin. The Tchu Tchu Tren is suitable for young children while the older teenagers will enjoy the thrill and view seen from the Piratta. The park opens at 12 noon every weekday apart from when there are school holidays. The Sky walk section of the park is open every day. Further details can be found on their website.
Our experience with UDrive Leasing was excellent. Michael handled the pre-arrangements in Australia very efficiently, and the staff in Madrid were also very helpful, with the brand new car collection and return handled seamlessly. We would highly recommend this service.

I would like to thank you for making the process of leasing the Peugeot straightforward and rewarding. I found the whole process professional, as from the start you were quick to respond to my emails with helpful answers to my questions, through to the pick-up at Barcelona Airport which was as described in the documentation, through to the drop-off at Roma Airport, which similarly, was, as described.
The staff I dealt with at pick-up and drop-off spoke good English and the process was simple and professional. On holiday there are always unforseen expenses but with the car leasing through U-Drive I received no extra bills and felt I got good value for money.
I would not hesitate in recommending your services to any other customer considering traveling in France and indeed elsewhere in Europe.

Renault Car Leasing in Barcelona
We absolutely loved this car service. It was easy to pick up and fabulous that it was brand new. The drop off was also easy and the whole experience was great. We would definitely do this again if travelling to Europe.
Just a short note of your Excellent service which was very much appreciated.Very professional, quick, clear, whiteout any hassles. Thanks again and good luck in the future for your business.
Michael, Thank you so much for your help arranging our vehicle for our Spanish Adventure, your assistance made everything so easy for us and the car was sensational, it did everything we asked of it and more. We really appreciated your professionalism with every aspect of our dealings with you, you responded swiftly to all our enquiries and put us at ease with any concerns we raised. The chap that met us in Barcelona, was just as professional, courteous and accommodating to us, he even dropped us at the airport when we return the vehicle. The whole experience was great and helped make a magnificent vacation, stress free, I would recommend a car lease option to anyone considering a road trip in Europe, it really is the only way to go.