Great Prices
We challenge you to find cheaper! Our rates include a brand new vehicle, unlimited mileage, insurance and roadside assist*. Why pay more?
Wide Selection
We offer a great range of vehicles at competitive prices, from the most reputable suppliers.
24/7 Hotline
We provide 24/7 service while you're on the road. You can also call 1800 761 192 , leave a message, and we'll return your call.
Car leasing is a fantastic alternative to long term car rental in Europe. The insurance included is certainly a highlight, covering many European countries! Leasing is a tax free buy back programme endorsed by the French government to encourage tourism.
There are only 3 companies you can lease from in Europe and these are; Renault, Peugeot and Citroen. The variety of vehicles offered by these three companies are extensive and selection of the best deal can be an overwhelming experience. Udrive takes the hassle from our customers and compare the rates from these three companies to suit your needs. We will simply compare and provide you with the best possible quote from one of these companies within 24 hours of receiving your quote request. We're confident that once you've compared our prices to those elsewhere, you'll find that our deals are unbeatable.
Udrive has also come to enjoy a well-deserved reputation for client service. We have operators available to answer your email enquiries seven days a week, so you can be sure of a prompt reply.
Udrive is 100% Australian owned. It was founded by a group of Australians with extensive international experience in the travel industry. We understand that today's travellers want to take advantage of a competitive market to get the greatest possible deal. Together with our partner UK and Europe Travel, we can offer fantastic Eurepean car, 4WD & mini van deals.
Why Book Your Lease With Udrive.com.au?
- Most reputable companies
- Simple bookings
- Great internet-only prices
- No hidden extras
- Australian customer service centre
- Prompt customer support
Benefits of European Car Leasing
- Receive a brand new vehicle
- 24 hour roadside assistance *
- Unlimited kilometers
- Over 30 European pick up and drop off locations *
- Full insurance with no excess *
- Coverage in 42 countries *
* Conditions apply.
Specifically designed for non-European residents and travellers planning an extended holiday in Europe between 17 and 175 days, all vehicles are left-hand drive. It is a great alternative to car hire allowing you to explore the best of Europe as soon as you arrive.
Please note that most vehicles include insurance with no vehicle excess, full factory warranty, personal accident insurance, free additional drivers, unlimited kilometres and 24 hour roadside assistance in 8 countries throughout Europe.
Europe Car Leasing - Who is Eligible?
To be eligible for car lease, you must meet all of the following conditions:
- Your country of residence must be outside the European Union;
- You must spend less than 185 consecutive days in Europe in a year;
- You must not be in Europe for business purposes;
- You must be over 18 the day the vehicle is delivered; and
- Have held a driving licence for more than one year.
France is an intriguing country with a turbulent history, sometimes strange but tasty cuisine and of course, scenic landscapes, and bustling metropolises that are ideal for city breaks. With culture and traditions, that are typically European; it appeals to a wide range of people and regularly receives more than 80 million foreign visitors each year. At UDrive, we love our road trips a lot, so have collated a list of famous and popular places in France that should be on your bucket list.
Visit 6 Famous Places in France
Your first destination should be the artistic and modern city of Paris. A four day city break is ample time to tour major attractions like…
The Louvre that holds the famous Mona Lisa painting and receives more than 15,000 visitors a day
The historical landmarks of the Eiffel tower and Arc de Triomphe
The Catholic cathedral of Notre Dame that took nearly 200 years to complete
In the suburbs is the Palace of Versailles, most famously known for resembling the end of the French monarchy during the 18th century
The Champs-elysees is one of the world's most famous streets, where historic landmarks reside and luxury shops do a roaring trade
32 kilometres away from Paris is Disneyland that is ideal if the kids are touring with you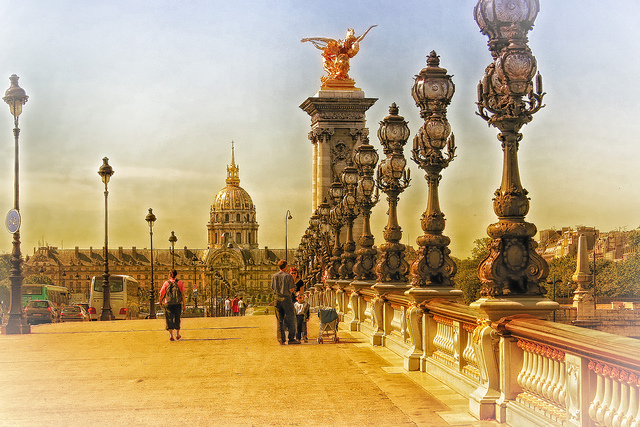 Bordeaux is the wine capital of France because it has been producing quality wine since the 8th century and also hosts the country's biggest wine festival. As well as touring vineyards, explore the historical part of the region that is on the UNESCO World Heritage list. Also visit the Cathedral of Saint Andre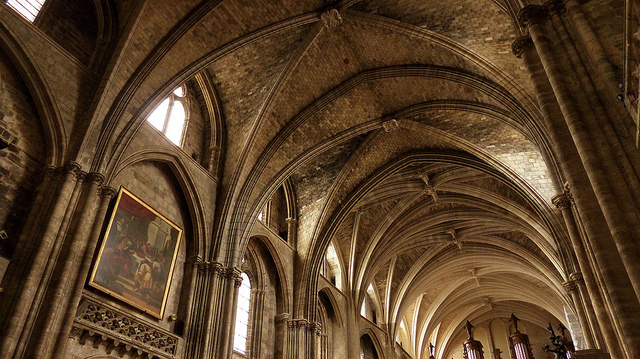 Chamonix is one of the oldest ski resorts. This destination is definitely for adrenaline seekers with a range of sports on offer including rock climbing, wingsuit flying, and extreme skiing. Of course, if you want to stay relaxed, take a ride on the cable car giving an amazing panoramic view over the landscape.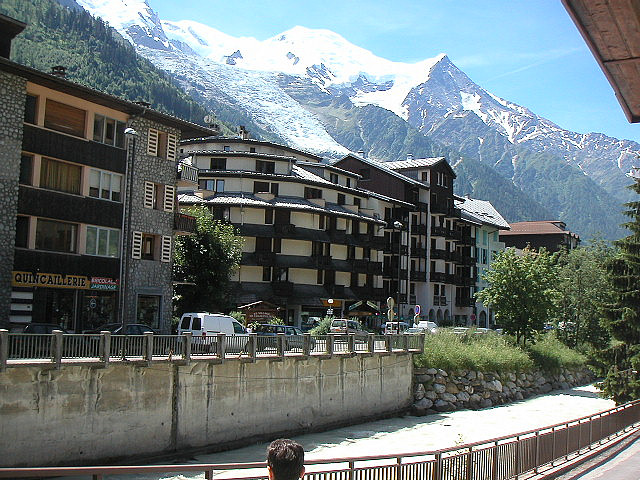 The French Riviera includes famous destinations such as the film festival region of Cannes, the arty city of Nice and the luxurious, celebrity stamped destination of Saint Tropez.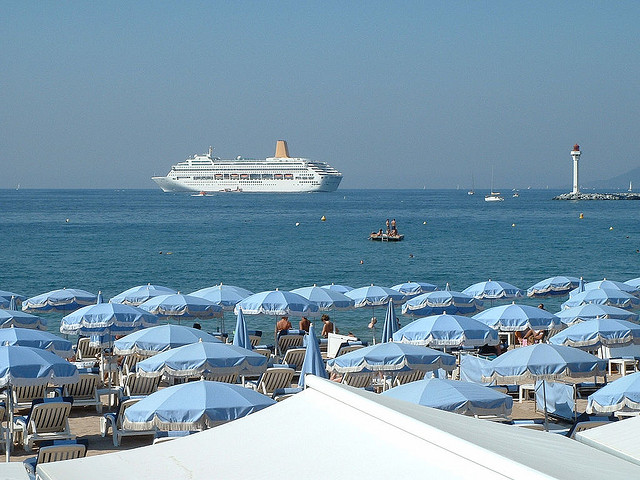 As the second largest city in France, Marseille is also ideal for a four-day city break. Major attractions to see include…
Shopping districts of Centre Bourse and St Ferreol
The 5th century abbey of Saint Victor
The Natural History Museum
The Centre de la Vieille that is an exhibition centre and archaeological museum
At night, eat out in the old port area housing many waterside restaurants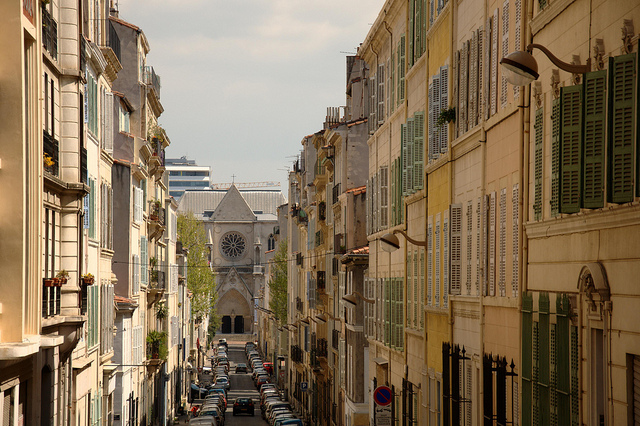 The Loire Valley covers roughly 800 square kilometres and is ideal for people who love outdoors and nature. Known as the "Garden of France," also explore villas, historic towns and bountiful vineyards.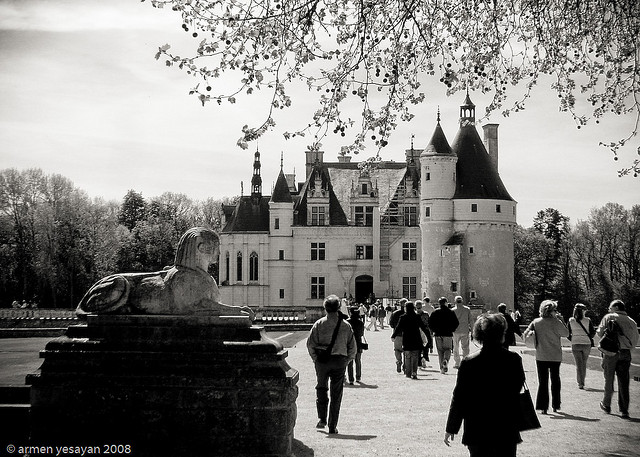 ---
Car Leasing Locations in Europe
---
The whole process was trouble free and easy. The most difficult part was finding the place to return the vehicle to but when we did we got a lift back to the airport in the shuttle. It took all of two minutes.
When we arrived the vehicle was ready to go. All we had to do was try and not crash it and fill it up with fuel and windscreen wiper fluid. It came with GPS and that was a godsend.
For us the whole deal was good value and if I am lucky enough to spend another six months in France/Europe I would hire a car with you again.
Great value, amazing service
We contacted Udrive for car rental of 54 days, but they re-directed us to car leasing. Amazing! Turned out to be excellent value, and we had our own brand new Citroen C4 Picasso, which was great for our family of 4. Pre-sales service was informative, and everything went smoothly.
Carolyn from Udrive provided great service in working out how to do our car lease. We had a few little twists in our itinerary, and Carolyn helped us figure them out so that it all still worked. Loved cruising around in our brand new Peugeot - great drive, and we're thinking of getting one back home!