Great Prices
We challenge you to find cheaper! Our rates include a brand new vehicle, unlimited mileage, insurance and roadside assist*. Why pay more?
Wide Selection
We offer a great range of vehicles at competitive prices, from the most reputable suppliers.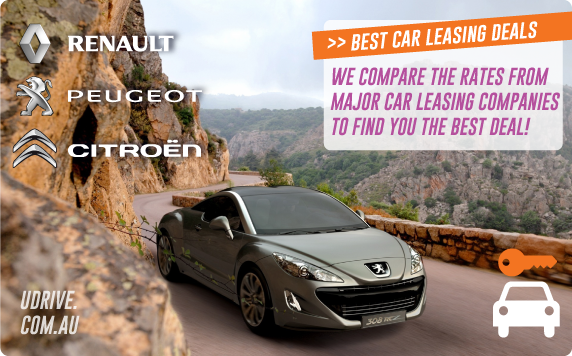 Great Savings For Your Long Term Spain Vehicle Needs. Car leasing is a fantastic alternative to long term car rental in Spain. The insurance included is certainly a highlight, covering many European countries! Leasing is a tax free buy back programme endorsed by the French government to encourage tourism.
There are only 3 companies you can lease from in Spain and these are; Renault, Peugeot and Citroen. The variety of vehicles offered by these three companies are extensive and selection of the best deal can be an overwhelming experience. Udrive takes the hassle from our customers and compare the rates from these three companies to suit your needs. We will simply compare and provide you with the best possible quote from one of these companies within 24 hours of receiving your quote request. We're confident that once you've compared our prices to those elsewhere, you'll find that our deals are unbeatable.
Udrive has also come to enjoy a well-deserved reputation for client service. We have operators available to answer your email enquiries seven days a week, so you can be sure of a prompt reply.
Udrive is 100% Australian owned. It was founded by a group of Australians with extensive international experience in the travel industry. We understand that today's travellers want to take advantage of a competitive market to get the greatest possible deal. Together with our partner UK and Europe Travel, we can offer fantastic European car, 4WD & mini van deals.
Why Book Your Lease With Udrive.com.au?
- Most reputable companies
- Simple bookings
- Great internet-only prices
- No hidden extras
- Australian customer service centre
- Prompt customer support
Benefits of European Car Leasing
- Receive a brand new vehicle
- 24 hour roadside assistance *
- Unlimited kilometers
- Over 30 European pick up and drop off locations *
- Full insurance with no excess *
- Coverage in 42 countries *
* Conditions apply.
Specifically designed for non-European residents and travellers planning an extended holiday in Spain between 17 and 175 days, all vehicles are left-hand drive. It is a great alternative to car hire allowing you to explore the best of Spain as soon as you arrive.
Please note that most vehicles include insurance with no vehicle excess, full factory warranty, personal accident insurance, free additional drivers, unlimited kilometres and 24 hour roadside assistance in 8 countries throughout Spain.
Europe Car Leasing - Who is Eligible?
To be eligible for car lease, you must meet all of the following conditions:
- Your country of residence must be outside the European Union;
- You must spend less than 185 consecutive days in Europe in a year;
- You must not be in Europe for business purposes;
- You must be over 18 the day the vehicle is delivered; and
- Have held a driving licence for more than one year.
Tenerife is the largest and most popular of all the Canary Islands. It is an ideal destination for holidays with numerous landmarks and attractions, sporting activities and two large airports. Its climate is warm all year round making it a favoured choice for winter breaks as well. This also has given way to a large diversity of flora and fauna, including endemic species.
Thanks to the fact that nearly half of the island is under protection, Tenerife also has lower pollution levels than those seen in most major cities across the world. Well-developed man made holiday resorts make ideal bases if you want a holiday in one spot, however it is also worth hitting the road to discover other hidden gems of the island.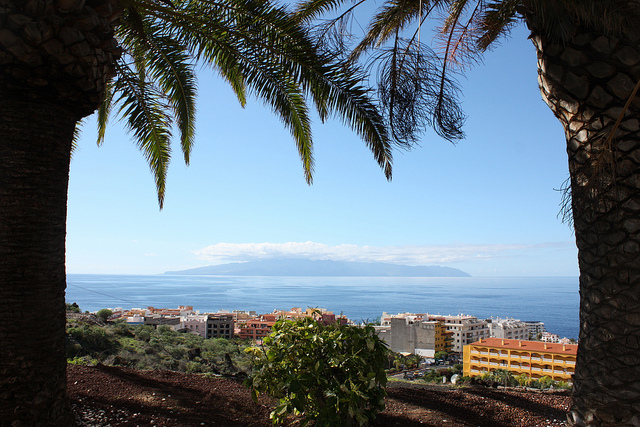 Driving in Tenerife
There is a marvellous network of highways and coastal roads making driving in Tenerife easy and pleasant at the same time. The two main highways running from the North to the South are the Autopista Del Sur and the Autopista Del Norte.
Arrange for car hire pick up at either of the two airports of which one is in the North and the other in the South. Remember to carry your driving licence and car papers with you at all times and pack a handy phrase book because not everyone speaks English, especially if you intend getting off the beaten track. Also, remember that they drive on the right.
Three popular things to do while on a road trip in Tenerife
Many people recommend the benefit of road tripping through Tenerife is simply to get away from the man-made coastal resorts like Playas de Americas, to discover the culture and traditions of the locals. Puerto de la Cruz is popular with wind surfers due to the large waves however on the outskirts; sit many roadside restaurants serving cheap and delicious regional cuisine.
The village of Masca was once the locals best kept secret however now the word is out and many drivers brave the terrifying cliffside drive to see dramatic landscape views totally unspoiled by urban planning.
Your route should also involve visiting the island's most famous landmark, Mount Teide. It is the third highest volcano in the world, situated in the accompanying national park that covers 18,000 hectares and is a world heritage site.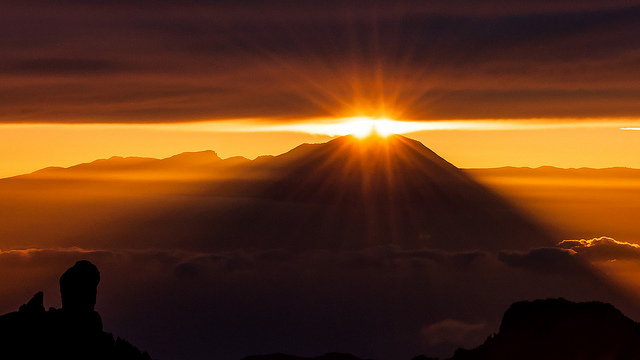 (Mount Tahtali – Picture by Serrmarr)
Recommend Food to Try
As an island, it should come as no surprise that fish is a popular dish, normally served with wrinkly potatoes covered with the local Mojo sauce. If wrinkly potatoes are not on the menu, the accompanying dish will probably be Gofio that is roasted and grounded cereal grains. The island is renowned for their quality of goat's cheese sometimes accompanying snack food. There are also five main wine growing regions on the island, which provide wonderful tasting opportunities to enthusiastic wine drinkers.
---
Car Leasing Locations in Spain
---
Michael, Thank you so much for your help arranging our vehicle for our Spanish Adventure, your assistance made everything so easy for us and the car was sensational, it did everything we asked of it and more. We really appreciated your professionalism with every aspect of our dealings with you, you responded swiftly to all our enquiries and put us at ease with any concerns we raised. The chap that met us in Barcelona, was just as professional, courteous and accommodating to us, he even dropped us at the airport when we return the vehicle. The whole experience was great and helped make a magnificent vacation, stress free, I would recommend a car lease option to anyone considering a road trip in Europe, it really is the only way to go.

My experience with UDrive Car Leasing was great when looking for a long term lease whilst travelling in Spain. The whole process from start to finish was seamless and extremely easy and stress free. The staff in both Australia and Spain were very well organised and helpful in the booking, pick up and drop off process. The car was brand new and exactly what I was expecting on arrival. I've dealt with a number of car hire companies in the past, however UDrive has been the best in regards to value for money and customer service. I have no hesitation in recommending UDrive to anyone looking to lease a car in Europe in the future. I will definitely be a return customer next year.

WOW, what a fantastic experience travelling around Spain in a brand new Peugeot 2008. From start to finish, our leasing was plain sailing. Our initial email contacts with your office to setup the lease went through like clockwork and the upgrade was very much appreciated. We arrived a bit earlier than scheduled at the pickup point at Barcelona airport, which threw our taxi-driver as the gates to your yard weren't open, but we got past that issue easily, and the car was ready to go. Sergi went through all the necessary paperwork in a professional manner and ensured that we were reasonably conversant with the satnav and other operations of the car which might have been new or foreign to us before we hit the road. We enjoyed trouble-free motoring for the next 4 weeks, clocking up just under 3,600kms in our travels. Drop-off was organised by email and we both arrived (that is we and Sergi) on schedule and the hand-over was effected without delay before Sergi dropped us back at Barcelona airport for our return flights. We would thoroughly recommend using your leasing services for anyone that wants to drive in Europe as, for us, it was: trouble-free, with a fully insured, 24/7 roadside assist, new car – just fantastic and great value.
The whole car lease experience with UDrive Australia and Citroen EuroPass was outstanding. We picked up the car in Madrid and. drove 7,500km through Portugal, Spain, France and Italy. I was a little sad to say goodbye to the car in Rome. The GPS and safety features in the car were excellent. The car being brand new made the trip even more safe and comfortable. The lease scheme works out really well for anyone thinking of using this service. The company set up is huge across Europe and fully reliable. The conditions and insurances are better than than car rentals. We had a wonderful trip and I would thoroughly recommend UDrive. Thank you.