Great Prices
We challenge you to find cheaper! Our rates include a brand new vehicle, unlimited mileage, insurance and roadside assist*. Why pay more?
Wide Selection
We offer a great range of vehicles at competitive prices, from the most reputable suppliers.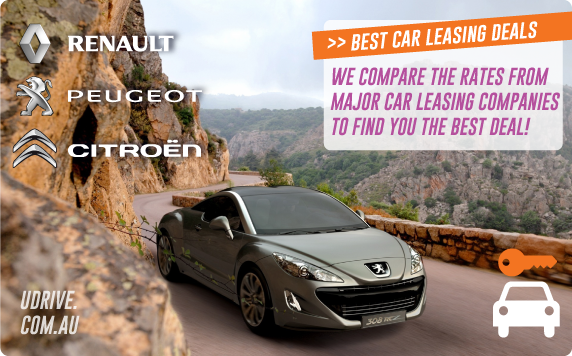 Car leasing is a fantastic alternative to long term car rental in Bordeaux. The insurance included is certainly a highlight, covering many European countries! Leasing is a tax free buy back programme endorsed by the French government to encourage tourism.
There are only 3 companies you can lease from in Bordeaux and these are; Renault, Peugeot and Citroen. The variety of vehicles offered by these three companies are extensive and selection of the best deal can be an overwhelming experience. Udrive takes the hassle from our customers and compare the rates from these three companies to suit your needs. We will simply compare and provide you with the best possible quote from one of these companies within 24 hours of receiving your quote request. We're confident that once you've compared our prices to those elsewhere, you'll find that our deals are unbeatable.
Udrive has also come to enjoy a well-deserved reputation for client service. We have operators available to answer your email enquiries seven days a week, so you can be sure of a prompt reply.
Udrive is 100% Australian owned. It was founded by a group of Australians with extensive international experience in the travel industry. We understand that today's travellers want to take advantage of a competitive market to get the greatest possible deal. Together with our partner UK and Europe Travel, we can offer fantastic European car, 4WD & mini van deals.
Why Book Your Lease With Udrive.com.au?
- Most reputable companies
- Simple bookings
- Great internet-only prices
- No hidden extras
- Australian customer service centre
- Prompt customer support
Benefits of European Car Leasing
- Receive a brand new vehicle
- 24 hour roadside assistance *
- Unlimited kilometers
- Over 30 European pick up and drop off locations *
- Full insurance with no excess *
- Coverage in 42 countries *
* Conditions apply.
Specifically designed for non-European residents and travellers planning an extended holiday in Bordeaux between 17 and 175 days, all vehicles are left-hand drive. It is a great alternative to car hire allowing you to explore the best of Bordeaux as soon as you arrive.
Please note that most vehicles include insurance with no vehicle excess, full factory warranty, personal accident insurance, free additional drivers, unlimited kilometres and 24 hour roadside assistance in 8 countries throughout Bordeaux.
Europe Car Leasing - Who is Eligible?
To be eligible for car lease, you must meet all of the following conditions:
- Your country of residence must be outside the European Union;
- You must spend less than 185 consecutive days in Europe in a year;
- You must not be in Europe for business purposes;
- You must be over 18 the day the vehicle is delivered; and
- Have held a driving licence for more than one year.
The country of France has many attributes towards its name. There is of course the delicious cuisine and famous landmark of the Eiffel tower. Not to mention the luxurious and gorgeous Palace of Versailles that was the home of the unfortunate Marie-Antoinette.
When thinking about their history, many people refer to tales about the French revolution in 1789 and the French resistance movement against the Nazis in Second World War. One of its better known cities is Bordeaux which rests on the Garonne River and it can be an interesting visit depending on what you know before you go.
Fun Facts about Bordeaux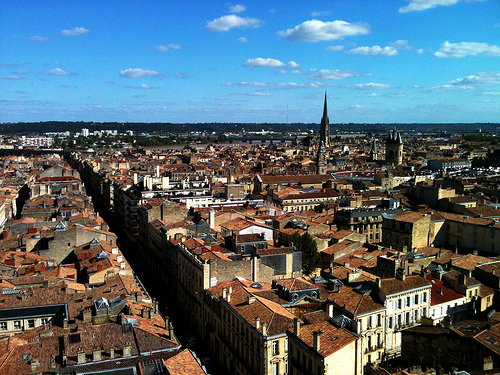 (Picture by JPJohnstone)
Bordeaux is located in the Southwest of France
It is one of the leading French producers of wine
Previous citizens include the famous Roman poet of Ausonius
The city has a rich history and this can be seen in the architecture of over 5,000 buildings
Many of the museums in Bordeaux display artefacts from the Second World War
The Modern Art Bus that tours the city is a great way to learn about its connection to the art world
It has the biggest shopping centre in Europe called the Rue Saint Catherine
The Bordeaux Grand Theatre which hosts many shows is over 250 years old
Male inhabitants are called Bordelais
Female citizens are called Bordelaise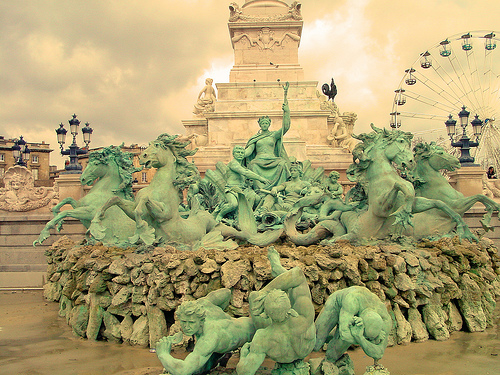 (Picture by Bert Kauffman)
The old city used to be called "sleeping beauty" because pollution turned all the walls black.
The historical part of the city is a UNESCO world heritage site
The city fell to Roman rule in 60BC
Bordeaux is located 310 miles southwest of Paris
The town square of Esplanade des Quinconces is the largest in Europe
It was the first city in France to set up a research centre
Most of the wine produced in Bordeaux is red, with just a small selection of white wine produced
The city is split into quarters each with their own name and specific area
There are many festivals throughout the year include the Bordeaux river festival
One of the most popular excursions sold are walking tours throughout the back streets
The most popular landmark for tourists is the Place de la Bourse, which was built for the French ruler French ruler Louis XV.
Bordeaux is the location of the world's main wine festival, the Vinexpo which happens every year.
Thank you for organizing our recent lease of a Citroen for our drive through France, Spain and Portugal. It was the second time we have leased a car from you and we have been very impressed with your handling of our lease. The quality of the car along with the price was exceptional value. Your communication with us throughout the process was clear and concise. We look forward to arranging more car leasing in the future and would not hesitate in recommending your services.
Great car lease experience
We were very pleased with our brand new car! It was a very comfortable ride, and we got to pick our exact model, and not be constantly stung for extras like diesel, auto, car rental excess, exhorbitant international one-way fees etc as we have experienced in the past with car rentals. The only thing about this is the need to book a few weeks (or more) in advance - but if you're organised, this is definitely the way to go. We were very pleased with Udrive as well, and would recommend them.