Great Prices
We challenge you to find cheaper! Our rates include a brand new vehicle, unlimited mileage, insurance and roadside assist*. Why pay more?
Wide Selection
We offer a great range of vehicles at competitive prices, from the most reputable suppliers.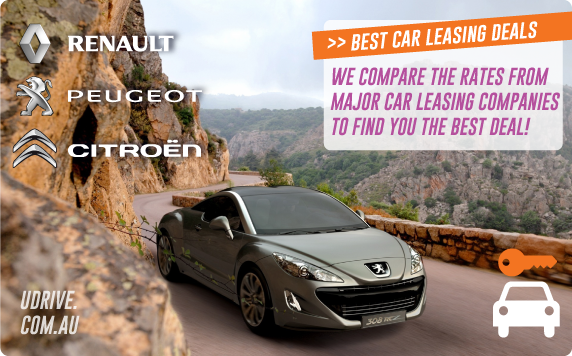 Car leasing is a fantastic alternative to long term car rental in Frankfurt. The insurance included is certainly a highlight, covering many European countries! Leasing is a tax free buy back programme endorsed by the French government to encourage tourism.
There are only 3 companies you can lease from in Frankfurt and these are; Renault, Peugeot and Citroen. The variety of vehicles offered by these three companies are extensive and selection of the best deal can be an overwhelming experience. Udrive takes the hassle from our customers and compare the rates from these three companies to suit your needs. We will simply compare and provide you with the best possible quote from one of these companies within 24 hours of receiving your quote request. We're confident that once you've compared our prices to those elsewhere, you'll find that our deals are unbeatable.
Udrive has also come to enjoy a well-deserved reputation for client service. We have operators available to answer your email enquiries seven days a week, so you can be sure of a prompt reply.
Udrive is 100% Australian owned. It was founded by a group of Australians with extensive international experience in the travel industry. We understand that today's travellers want to take advantage of a competitive market to get the greatest possible deal. Together with our partner UK and Europe Travel, we can offer fantastic European car, 4WD & mini van deals.
Why Book Your Lease With Udrive.com.au?
- Most reputable companies
- Simple bookings
- Great internet-only prices
- No hidden extras
- Australian customer service centre
- Prompt customer support
Benefits of European Car Leasing
- Receive a brand new vehicle
- 24 hour roadside assistance *
- Unlimited kilometers
- Over 30 European pick up and drop off locations *
- Full insurance with no excess *
- Coverage in 42 countries *
* Conditions apply.
Specifically designed for non-European residents and travellers planning an extended holiday in Frankfurt between 17 and 175 days, all vehicles are left-hand drive. It is a great alternative to car hire allowing you to explore the best of Frankfurt as soon as you arrive.
Please note that most vehicles include insurance with no vehicle excess, full factory warranty, personal accident insurance, free additional drivers, unlimited kilometres and 24 hour roadside assistance in 8 countries throughout Frankfurt.
Europe Car Leasing - Who is Eligible?
To be eligible for car lease, you must meet all of the following conditions:
- Your country of residence must be outside the European Union;
- You must spend less than 185 consecutive days in Europe in a year;
- You must not be in Europe for business purposes;
- You must be over 18 the day the vehicle is delivered; and
- Have held a driving licence for more than one year.
Frankfurt is a large cosmopolitan city, full of hustle and bustle. There is proximately 690,000 people living there but many more also commute daily from neighboring regions. Travel plans usually start at the airport which is the third busiest in the country. Many people then hire a car and follow their scheduled holiday itinerary.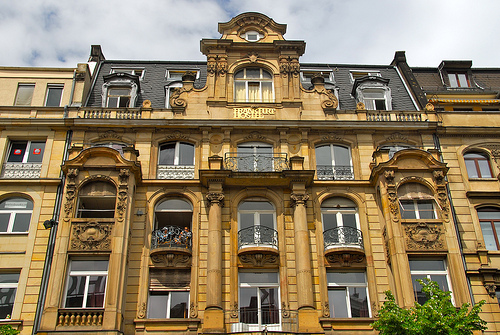 (Picture by FH Mira)
Things to do in Frankfurt
Fressgrass is a street with many cafes and deli stores. It is the perfect introduction to German cuisine
The main shopping street is called Zeil. Explore it and the surrounding back streets to find every type of shop that you can imagine.
Explore the River Main which is a popular place for the locals on a Sunday afternoon
The city forest covers 48 square meters and is a great place out for family picnics.
Palmengarten botanical gardens only costs 5 lira to enter and throughout the year, there are many exhibitions and shows.
Ebbelwei Express is a city tour in a tram. Tickets cost 7 euros for adults and the scheduled route can be seen on their website.
Frankfurt Zoo has many exotic animals. They are open every day of the year from 9am to 7pm
See a panoramic view of Frankfurt at the Main Tower. The elevator takes you up 200 meters
The history museum tells you about Frankfurt through the centuries.
Those interested in contemporary art should check out Kunsthalle Schirn
The holocaust memorial wall is dedicated to 11,000 of Frankfurt's Jews.
The nature museum is the biggest and best, with exhibitions of animals, plants and dinosaur skeletons. Children will particularly enjoy a visit there.
The Eiserner Steg Bridge has great views of Frankfurt's skyline with tall buildings.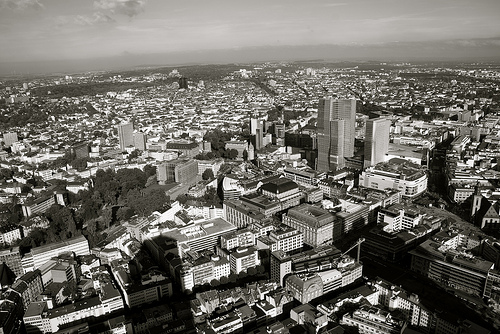 (Picture by ND Strupler)
Driving tips
What is characteristic about Germany is their road culture that many foreign drivers remark on. This culture is because of strict enforcement of rules which include…
Overtaking is done on the left, not right.
Driving too close to the vehicle in front has a fine up to 400 euros
Not using turning signals is a 10 euro fine.
Exceeding the speed limit in built-up areas costs 15 EUR.
Half of German motorways have speed limits applied, either 120, 100 or 80 km per hour.
On the national roads, marked with the letter B, and generally outside built up areas speed is limited to 100 km / h. In built-up areas it is 50 km / h.
Note: If you drive a car with a trailer outside built up areas, the limit is 100 km / h on the highway and 80 km / h outside built-up areas.
Frankfurt has an excellent park and ride system
Tourism offices in Frankfurt: Open 9am to 5.30 Monday to Friday
Tourism Info Hauptbahnhof +49 69 21 23 88 00
Tourism Info Römer +49 69 21 23 88 00
On our recent European holiday my wife and I leased a brand new Peugeot 308 through UDrive for 41 days.Choosing UDrive and leasing as opposed to hiring came at the end of a lot research,we were not dissapointed with our choice. We picked up the car at Frankfurt airport and returned it there after covering close to 6000klms, transfers to and from the airport were on time and courteous,the whole experience was faultless from start to finish. Thank you Michael and your staff at UDrive,we are recommending your organisation to fellow travellers and will be in touch when we next require a lease vehicle on another European adventure. Again thanks Michael.

I leased a Peugeot through UDrive Car Hire in 2019, for two months from September until the end of October. The entire process was handled professionally and in excellent time. Delivery of the car in Frankfurt, and drop-off again was easy and went exactly as planned. The vehicle was brand new, and, unexpectedly, I received an 'up-grade' from the vehicle chosen, without further cost. I would recommend UDrive Car Hire to any visitor to Europe.
We were very happy with the experience. For a six week trip that was based around using a vehicle to get to out of the way places it was great. The agent who looked after us at Frankfurt (Michael ?) was a pleasure to work with. The airport interchange went smoothly and his advice for the trip very useful. The car Citroen C4 was as expected. The GPS is essential, but it sometimes needs watching to make sure you don't use too many minor roads when better alternatives are available. Also, the small engine vehicles are ok to 130km/hr but lack grunt for overtaking on minor roads and become very thirsty if you drive above say 140 on the German autobahns. One change from 15+ years ago when we last used your program is that (some) countries in Europe are using e-vignettes for authorised toll road use. Germany and Switzerland still have an annual sticker for fixing to the windscreen. Slovenia, Hungary, Slovakia and Czech Republic have all implemented the EU directed e-vignettes which requires a bit of internet savvy. I think we complied but who knows? Fortunately I had my computer and iPhone to make those purchases. (Italy still uses cash for their toll roads). The vehicle number plate is used by cameras monitoring traffic. If you haven't paid (eg 10Euros for 10 days in Slovakia), then there is a substantial fine. Travel is very focused on smart phones and computers these days. Governments expecting you to complete "Digital Passenger Declaration"s complete with phone photos of yourself and your passport and your vaccine status are causing grief for travellers not equipped with computers and smart phones. I made 2 momentary errors re driving on the wrong side. Fortunately they were momentary and had no consequence. Just need to be aware at all times. Thanks for the service, maybe update the location of the Frankfurt depot and the contact phone numbers. Again many thanks and best regards
We were very pleased with our brand new car! It was a very comfortable ride, and we got to pick our exact model, and not be constantly stung for extras like diesel, auto, car rental excess, exhorbitant international one-way fees etc as we have experienced in the past with car rentals. The only thing about this is the need to book a few weeks (or more) in advance - but if you're organised, this is definitely the way to go. We were very pleased with Udrive as well, and would recommend them.