Great Prices
We challenge you to find cheaper! Our rates include a brand new vehicle, unlimited mileage, insurance and roadside assist*. Why pay more?
Wide Selection
We offer a great range of vehicles at competitive prices, from the most reputable suppliers.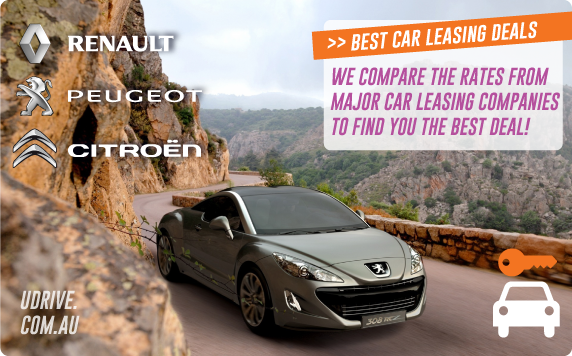 Great Savings For Your Long Term Germany Vehicle Needs. Car leasing is a fantastic alternative to long term car rental in Germany. The insurance included is certainly a highlight, covering many European countries! Leasing is a tax free buy back programme endorsed by the French government to encourage tourism.
There are only 3 companies you can lease from in Germany and these are; Renault, Peugeot and Citroen. The variety of vehicles offered by these three companies are extensive and selection of the best deal can be an overwhelming experience. Udrive takes the hassle from our customers and compare the rates from these three companies to suit your needs. We will simply compare and provide you with the best possible quote from one of these companies within 24 hours of receiving your quote request. We're confident that once you've compared our prices to those elsewhere, you'll find that our deals are unbeatable.
Udrive has also come to enjoy a well-deserved reputation for client service. We have operators available to answer your email enquiries seven days a week, so you can be sure of a prompt reply.
Udrive is 100% Australian owned. It was founded by a group of Australians with extensive international experience in the travel industry. We understand that today's travellers want to take advantage of a competitive market to get the greatest possible deal. Together with our partner UK and Europe Travel, we can offer fantastic European car, 4WD & mini van deals.
Why Book Your Lease With Udrive.com.au?
- Most reputable companies
- Simple bookings
- Great internet-only prices
- No hidden extras
- Australian customer service centre
- Prompt customer support
Benefits of European Car Leasing
- Receive a brand new vehicle
- 24 hour roadside assistance *
- Unlimited kilometers
- Over 30 European pick up and drop off locations *
- Full insurance with no excess *
- Coverage in 42 countries *
* Conditions apply.
Specifically designed for non-European residents and travellers planning an extended holiday in Germany between 17 and 175 days, all vehicles are left-hand drive. It is a great alternative to car hire allowing you to explore the best of Germany as soon as you arrive.
Please note that most vehicles include insurance with no vehicle excess, full factory warranty, personal accident insurance, free additional drivers, unlimited kilometres and 24 hour roadside assistance in 8 countries throughout Germany.
Europe Car Leasing - Who is Eligible?
To be eligible for car lease, you must meet all of the following conditions:
- Your country of residence must be outside the European Union;
- You must spend less than 185 consecutive days in Europe in a year;
- You must not be in Europe for business purposes;
- You must be over 18 the day the vehicle is delivered; and
- Have held a driving licence for more than one year.
Welcome to Germany, the land of castles! This country is an extremely diverse holiday destination. Beautiful landscapes, the Rhine Valley footprint romance and unique vineyards of the Moselle are just some of the many attractions offered.
The landscape of Germany is traversed by rivers and characterized, in the south by mountain peaks. Adventurers can rent a kayak or go rafting in the assault torrents of the valley while Moselle produces the best white wines. Cologne is known for its splendid cathedral and Munich, which is hosting every year the famous Oktoberfest, also worth a visit. Germany will not fail to satisfy the whole family so book it for your next vacation.
Driving Holiday Ideas in Germany
Fans of traveling, will appreciate the fairytale castle of Neuschwanstein which seems like it is straight out of a fairy tale. Ludwig the King (known as a little wacky), had named it in the honor of his favorite animal, the swan.
The Black Forest is the largest forest area in Germany. In winter, 150 tracks and 180 km allow fans to glide to their heart's delight. The area is perfect for family ski holidays. In summer, the forest is deliciously refreshing: ideal for coming there with your car for an unforgettable picnic.
The area has also, numerous hotels as well as comfortable accommodations. Close to the black forest at only few minutes by car, you can visit the city of Freiburg im Breisgau with its Munsterplatz, Freiburg Cathedral, and Castle of Hohenzollern.
Also, in the same area there is the small town of Baden Baden with its Museum Frieder Burda, Baden-Baden Theatre, Burg Hohenbaden and the famous thermal springs, which are just perfect for a relaxing afternoon in the company of your beloved or family.
In Berlin, the capital, you will discover the rich history of this city that was once the crossroads between East Germany and West. The city is well worth a visit. You will discover the Holocaust-Mahnmal (Holocaust Memorial), the Brandenburg Gate and the Reichstag, seat of the German Parliament.
You can also go through the famous shopping streets of Berlin and stop at any of those catchy stores. Go do your shopping in the prestigious Sony Center on Potsdamer Platz. Did you know that Berlin is one of the greenest cities in Europe? Also, the Charlie Checkpoint is in Berlin. Discover this last tangible vestige of the Cold War.
You can always get in your car and go visit the hanseatic city of Lübeck in the region of Sleeswijk-Holstein, northern Germany. Here, you will be able to discover the Middle Ages during a summer evening stroll. Do not miss the Rathaus (town hall) and its exceptional architecture!
---
Car Leasing Locations in Germany
---
On our recent European holiday my wife and I leased a brand new Peugeot 308 through UDrive for 41 days.Choosing UDrive and leasing as opposed to hiring came at the end of a lot research,we were not dissapointed with our choice. We picked up the car at Frankfurt airport and returned it there after covering close to 6000klms, transfers to and from the airport were on time and courteous,the whole experience was faultless from start to finish. Thank you Michael and your staff at UDrive,we are recommending your organisation to fellow travellers and will be in touch when we next require a lease vehicle on another European adventure. Again thanks Michael.