Great Prices
We challenge you to find cheaper! Our rates include a brand new vehicle, unlimited mileage, insurance and roadside assist*. Why pay more?
Wide Selection
We offer a great range of vehicles at competitive prices, from the most reputable suppliers.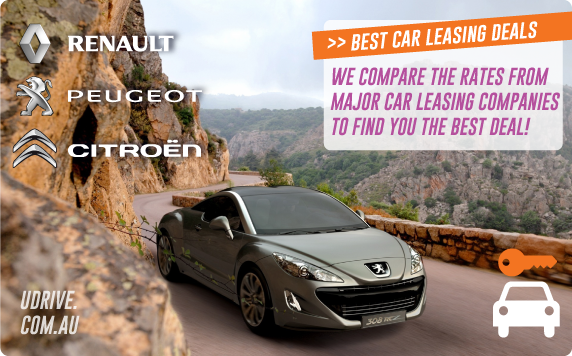 Car leasing is a fantastic alternative to long term car rental in Lisbon. The insurance included is certainly a highlight, covering many European countries! Leasing is a tax free buy back programme endorsed by the French government to encourage tourism.
There are only 3 companies you can lease from in Lisbon and these are; Renault, Peugeot and Citroen. The variety of vehicles offered by these three companies are extensive and selection of the best deal can be an overwhelming experience. Udrive takes the hassle from our customers and compare the rates from these three companies to suit your needs. We will simply compare and provide you with the best possible quote from one of these companies within 24 hours of receiving your quote request. We're confident that once you've compared our prices to those elsewhere, you'll find that our deals are unbeatable.
Udrive has also come to enjoy a well-deserved reputation for client service. We have operators available to answer your email enquiries seven days a week, so you can be sure of a prompt reply.
Udrive is 100% Australian owned. It was founded by a group of Australians with extensive international experience in the travel industry. We understand that today's travellers want to take advantage of a competitive market to get the greatest possible deal. Together with our partner UK and Europe Travel, we can offer fantastic European car, 4WD & mini van deals.
Why Book Your Lease With Udrive.com.au?
- Most reputable companies
- Simple bookings
- Great internet-only prices
- No hidden extras
- Australian customer service centre
- Prompt customer support
Benefits of European Car Leasing
- Receive a brand new vehicle
- 24 hour roadside assistance *
- Unlimited kilometers
- Over 30 European pick up and drop off locations *
- Full insurance with no excess *
- Coverage in 42 countries *
* Conditions apply.
Specifically designed for non-European residents and travellers planning an extended holiday in Lisbon between 17 and 175 days, all vehicles are left-hand drive. It is a great alternative to car hire allowing you to explore the best of Lisbon as soon as you arrive.
Please note that most vehicles include insurance with no vehicle excess, full factory warranty, personal accident insurance, free additional drivers, unlimited kilometres and 24 hour roadside assistance in 8 countries throughout Lisbon.
Europe Car Leasing - Who is Eligible?
To be eligible for car lease, you must meet all of the following conditions:
- Your country of residence must be outside the European Union;
- You must spend less than 185 consecutive days in Europe in a year;
- You must not be in Europe for business purposes;
- You must be over 18 the day the vehicle is delivered; and
- Have held a driving licence for more than one year.
Lisbon, the capital city of Portugal is a global city specializing in commerce, arts, entertainment, international education and tourism. It is culturally and historically rich, enabling it to please every type of traveller from the budget conscious to the elite. As one of the oldest cities in the world, the lure is historic landmarks, charming landscapes, a warm climate and delicious cuisine. If you are headed to Lisbon, you have chosen a marvellous city to visit and here are our suggestions of where to go and what to do.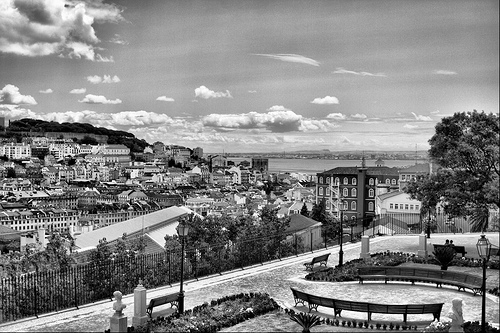 (Picture credit IcedBuddha)
Places to visit in Lisbon
Belem Tower is a UNESCO world heritage site located in the Santa Maria de Belém region of Lisbon. Built in the early 16th century, it sits on the banks of the Tagus River and displays unique architectural style as well as interior décor.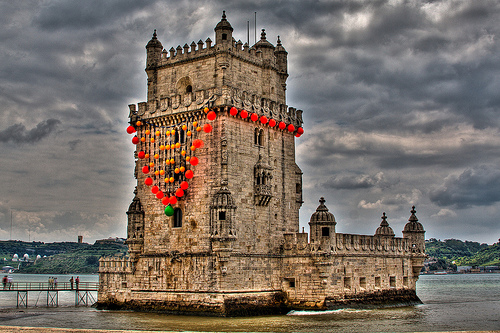 (Picture by Szeke)
Jerónimos Monastery is also called Hieronymites Monastery and it is another UNESCO heritage site strongly recommended for a visit. Built in 1459, the building is a marvellous example of religious housing and pioneering architecture. It has received extensive restoration work and is now one of the top visited attractions in the city.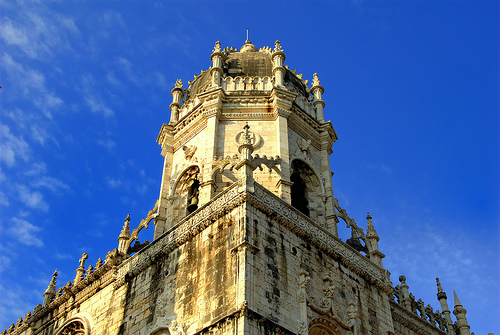 (Picture by Daeveb)
Tram 28 is a tour of the city throughout all the major areas and neighbourhoods. It highlights the main attractions to see and is ideally done on your first day in Lisbon. The tram is used by locals as well as tourists so it is also a great insight into the people of Lisbon.
There are many museums within Lisbon but the Nacional de Arte Antiga is one of the most popular. It houses a national art gallery going right back to the 14th century. Remember that it is closed on Monday and does not open until two p.m. on a Tuesday.
Kids will enjoy a visit to the Jardim Zoológico which houses a variety of exotic animals. It is open from 10 am to 8 p.m. every day. Opportunities are available to feed sea lions and spend time with pelicans. Please refer to their official website for scheduled activities.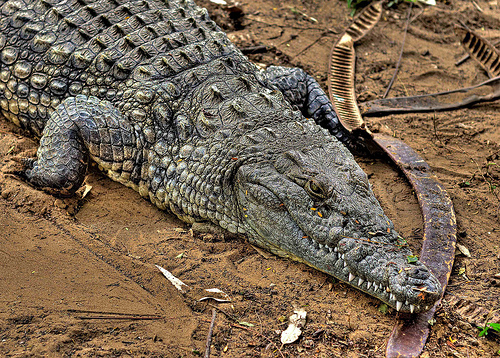 (Picture by Sabeloshiba)
Still on the theme of animals, we recommend a day spent in the Parque das Nações which has its own aquarium, housing a variety of sea animals. There are also other activities regularly happening throughout the park and it makes a great family day out.
If you love botanical gardens head to either Ajuda or Lisbon gardens. Both are spectacular and showcase a large variety of plants, flowers and trees from around the world. The former is especially popular for family picnics.
The Belem Culture Centre hosts permanent exhibitions from a variety of different artists including Picasso
Hi Michael, The organisation of our car lease has been excellent from the Australian end.
The pick-up has been seamless on both occasions. We were very pleased that on the second occasion the details were already in the system so it was literally a 5 minute exercise. Everyone we dealt with was cheerful and obliging. Our C3 Citroen was more than sufficient for our needs, big enough for two and ideal for the narrow country roads. Thank you for dealing with the paperwork in an efficient and timely manner. We will certainly recommend Udrive to friends and family travelling and hope to return to Europe in 2019 to use the service again.