Great Prices
We challenge you to find cheaper! Our rates include a brand new vehicle, unlimited mileage, insurance and roadside assist*. Why pay more?
Wide Selection
We offer a great range of vehicles at competitive prices, from the most reputable suppliers.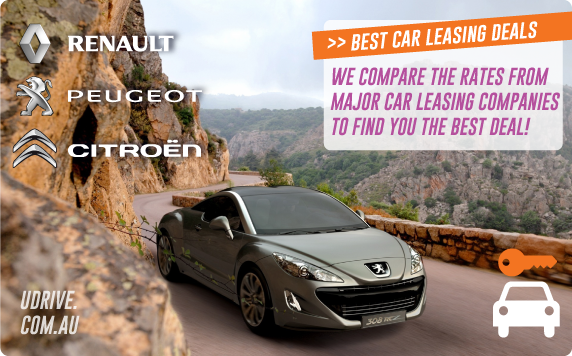 Car leasing is a fantastic alternative to long term car rental in Madrid. The insurance included is certainly a highlight, covering many European countries! Leasing is a tax free buy back programme endorsed by the French government to encourage tourism.
There are only 3 companies you can lease from in Madrid and these are; Renault, Peugeot and Citroen. The variety of vehicles offered by these three companies are extensive and selection of the best deal can be an overwhelming experience. Udrive takes the hassle from our customers and compare the rates from these three companies to suit your needs. We will simply compare and provide you with the best possible quote from one of these companies within 24 hours of receiving your quote request. We're confident that once you've compared our prices to those elsewhere, you'll find that our deals are unbeatable.
Udrive has also come to enjoy a well-deserved reputation for client service. We have operators available to answer your email enquiries seven days a week, so you can be sure of a prompt reply.
Udrive is 100% Australian owned. It was founded by a group of Australians with extensive international experience in the travel industry. We understand that today's travellers want to take advantage of a competitive market to get the greatest possible deal. Together with our partner UK and Europe Travel, we can offer fantastic European car, 4WD & mini van deals.
Why Book Your Lease With Udrive.com.au?
- Most reputable companies
- Simple bookings
- Great internet-only prices
- No hidden extras
- Australian customer service centre
- Prompt customer support
Benefits of European Car Leasing
- Receive a brand new vehicle
- 24 hour roadside assistance *
- Unlimited kilometers
- Over 30 European pick up and drop off locations *
- Full insurance with no excess *
- Coverage in 42 countries *
* Conditions apply.
Specifically designed for non-European residents and travellers planning an extended holiday in Madrid between 17 and 175 days, all vehicles are left-hand drive. It is a great alternative to car hire allowing you to explore the best of Madrid as soon as you arrive.
Please note that most vehicles include insurance with no vehicle excess, full factory warranty, personal accident insurance, free additional drivers, unlimited kilometres and 24 hour roadside assistance in 8 countries throughout Madrid.
Europe Car Leasing - Who is Eligible?
To be eligible for car lease, you must meet all of the following conditions:
- Your country of residence must be outside the European Union;
- You must spend less than 185 consecutive days in Europe in a year;
- You must not be in Europe for business purposes;
- You must be over 18 the day the vehicle is delivered; and
- Have held a driving licence for more than one year.
Madrid, with a bustling population of over 3 million people is the largest city and capital of Spain. Spanning a land mass of over 200 square miles, the city provides a wealth of attractions and historical landmarks to any visitors, either domestic or foreign. Known as the cultural center of Spain, it is also the perfect place to sample delicious cuisine and get to know the locals.
Welcome to Madrid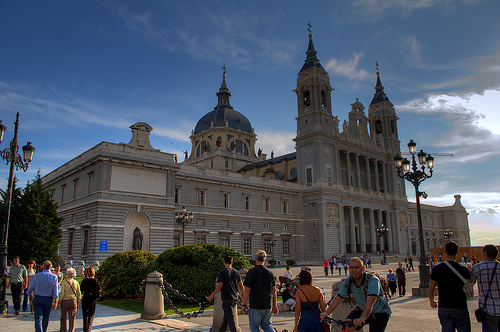 (Picture by Javymetal)
Some Fun Facts about Madrid
It is located on the Manzanares River
Madrid is the political and commercial hub of Spain
According to Forbes, it is the seventh most visited city in the world
It is a candidate city to host the 2020 Olympic Games
It has a Mediterranean climate with the hottest months being July and August
The city is divided into 21 districts which are then further divided into neighborhoods
It has the highest number of city trees in the world succeeded only by Tokyo
Madrid is home to the largest bull fighting ring in Spain
It has many local festivals typically held between May and November
It is home of the famous football club Real Madrid, who have won 9 European cups
Some of the oldest and most prestigious universities of Spain are located in Madrid making it a hotspot for education
The Madrid metro system is the second largest in Western Europe succeeded only by London
(Puerto Del Sol by Mario)
Museums to Visit
The Museo Del Prado is open from Monday to Saturday and has one of the best art collections in the world
The Naval museum details the history of Spanish sailing
The Museo de Americas has many artefacts from the Americas during colonization times
The Museo de Historia de Madrid showcases the history of Madrid from 1561
The National Archaeology museum is open from Tuesdays to Saturdays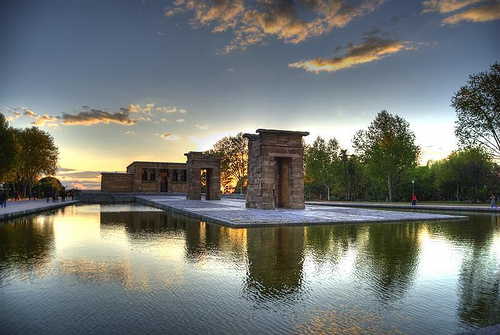 (Picture by Fernado)
Landmarks to See
The Plaza Mayor has a beautiful statue of Phillip the 3rd but is also home to many shops and cafes
The Palacio Real is the Royal palace, one of the biggest in Europe and is definitely worth visiting
The Puerta del Sol is where the action place of daily Madrid life and it is home to many impressive buildings. It is the place where all tours and excursions are sold and where the locals hang out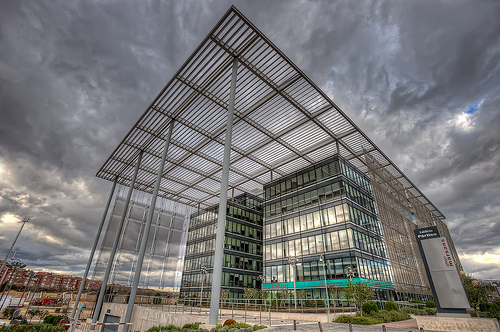 (Picture by MarcP)
Things to Do in Madrid
The Mercado de San Miguel is an indoor food market that is a perfect introduction to Spanish cuisine
Row a boat on the lake in El Retiro Park
See the variety of plants at the Royal Botanical Gardens
Visit the Zoo and Aquarium that holds regular, scheduled activities to interact with the animals
Thanks Michael. Good pick up experience. The staff in Madrid were helpful and friendly.
My experience with UDrive Car Leasing was great when looking for a long term lease whilst travelling in Spain. The whole process from start to finish was seamless and extremely easy and stress free. The staff in both Australia and Spain were very well organised and helpful in the booking, pick up and drop off process. The car was brand new and exactly what I was expecting on arrival. I've dealt with a number of car hire companies in the past, however UDrive has been the best in regards to value for money and customer service. I have no hesitation in recommending UDrive to anyone looking to lease a car in Europe in the future. I will definitely be a return customer next year.
Madrid, Spain Car Leasing
We leased a Citroen Cactus sedan for 5 weeks of a 7-week tour of Spain and Portugal. Communication from UDrive was excellent leading up to departure, with clear instructions on the various paperwork to be completed. Collection of the car near Barcelona airport was straightforward, and certainly easier than the subsequent leap onto the freeway heading through and out of the city. But once in the countryside, and having worked out which stick was for indication and which for the wipers, we found the car to be an excellent way to get around. The features of the car were excellent, including the rear view mirrors providing a clear view of the nostrils of the speeding Spanish driver a few millimetres behind. Luggage capacity was good and as described, and the GPS was an enormous help, particularly in negotiating the smaller city roads and the multiple freeways.
We dropped the car in Madrid, again near the airport and close to the motorway. The address was a bit hard to find, but once there the process of completing the transaction was ridiculously easy with the friendly, multilingual staff.
Thanks for all your help. I will willingly recommend your services to friends.
Car Leasing in Spain & France
Just wanted to let you know that the Renault we leased through you at udrive.com.au was great. It was perfect for our 5 week holiday in France and Spain. The whole booking process with "Udrive" was smooth and easy. Pick up, drop off and paperwork at Barcelona was all good and we had no problems at all with our brand new Renault Arkana. It was a really lovely car to drive. Thank you so much for your help arranging our car lease. I would highly recommend leasing a car rather than hiring one in Europe and I would definitely use "Udrive" in future. Thanks again for your professional and helpful service. Kind regards, Linda