Great Prices
We challenge you to find cheaper! Our rates include a brand new vehicle, unlimited mileage, insurance and roadside assist*. Why pay more?
Wide Selection
We offer a great range of vehicles at competitive prices, from the most reputable suppliers.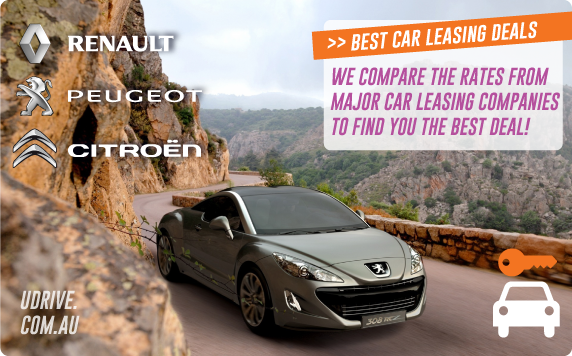 Car leasing is a fantastic alternative to long term car rental in Marseille. The insurance included is certainly a highlight, covering many European countries! Leasing is a tax free buy back programme endorsed by the French government to encourage tourism.
There are only 3 companies you can lease from in Marseille and these are; Renault, Peugeot and Citroen. The variety of vehicles offered by these three companies are extensive and selection of the best deal can be an overwhelming experience. Udrive takes the hassle from our customers and compare the rates from these three companies to suit your needs. We will simply compare and provide you with the best possible quote from one of these companies within 24 hours of receiving your quote request. We're confident that once you've compared our prices to those elsewhere, you'll find that our deals are unbeatable.
Udrive has also come to enjoy a well-deserved reputation for client service. We have operators available to answer your email enquiries seven days a week, so you can be sure of a prompt reply.
Udrive is 100% Australian owned. It was founded by a group of Australians with extensive international experience in the travel industry. We understand that today's travellers want to take advantage of a competitive market to get the greatest possible deal. Together with our partner UK and Europe Travel, we can offer fantastic European car, 4WD & mini van deals.
Why Book Your Lease With Udrive.com.au?
- Most reputable companies
- Simple bookings
- Great internet-only prices
- No hidden extras
- Australian customer service centre
- Prompt customer support
Benefits of European Car Leasing
- Receive a brand new vehicle
- 24 hour roadside assistance *
- Unlimited kilometers
- Over 30 European pick up and drop off locations *
- Full insurance with no excess *
- Coverage in 42 countries *
* Conditions apply.
Specifically designed for non-European residents and travellers planning an extended holiday in Marseille between 17 and 175 days, all vehicles are left-hand drive. It is a great alternative to car hire allowing you to explore the best of Marseille as soon as you arrive.
Please note that most vehicles include insurance with no vehicle excess, full factory warranty, personal accident insurance, free additional drivers, unlimited kilometres and 24 hour roadside assistance in 8 countries throughout Marseille.
Europe Car Leasing - Who is Eligible?
To be eligible for car lease, you must meet all of the following conditions:
- Your country of residence must be outside the European Union;
- You must spend less than 185 consecutive days in Europe in a year;
- You must not be in Europe for business purposes;
- You must be over 18 the day the vehicle is delivered; and
- Have held a driving licence for more than one year.
After Paris, Marseille is the second largest city in France. With a population of over 800,000 people, it is also the principal hub on the Mediterranean coast. The expansive metropolis has a summer climate which makes it a popular travel destination. Ideal months to travel are between May to October, with July and August being the hottest months.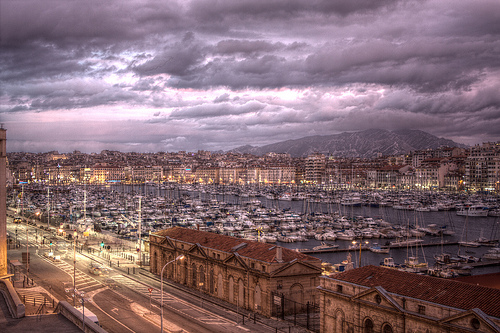 With a history that stretches back over 30,000 years, it is no surprise that Marseille is nicknamed "the oldest city in France". Notable moments in its story are when citizens embraced the French revolution in the 19th century and also occupation by the Germans between 1942 and 1944.
These days, daily life is calmer and Marseille is often highly appreciated by visitors who are instantly attracted to the diversity and dynamic vibes.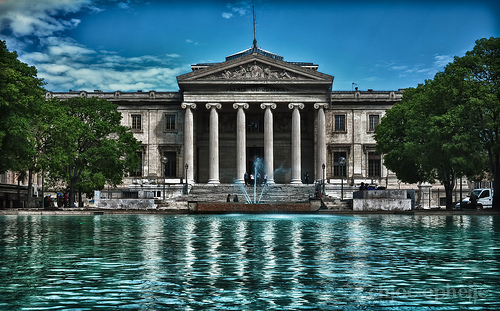 (Picture by Ophelia)
Annually over 890,000 cruise liners dock in and the easy transport network encourages more than 4 million visitors. All are eager to explore the museums, landmarks, shopping and entertainment centre of this wonderful multi-cultural city.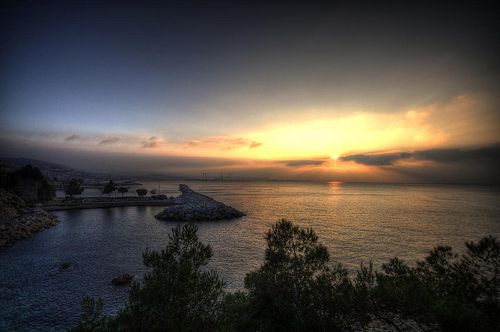 11 Tourist Attractions in Marseille, France
Explore the old port near the marina. This place has plenty of waterside cafes specialising in fish dishes because of the near fish market that opens daily. On the outskirts of the old port is a large lighthouse built in 1855
Shopping addicts should head to the bustling districts of Centre Bourse and St Ferreol
The abbey of Saint Victor dates back to the 5th century and it has a large amount of ancient catacombs
The Natural History Museum opened in 1819 and to date currently houses over 1 million specimens
The Musée de la Mode will delight fashion fanatics with its 2000+ designs stretching back over the last thirty years
Head to the Romano-Byzantine basilica called Notre-Dame-de-la-Garde, which is on the outskirts of the city. It gives away amazing panoramic views of the surrounding area. This is the number one tourist attraction of the region and it is free to visit
Due to become France's, eighth national park the Calanque is an area of amazing natural beauty and ideal for trekkers and hikers
The Palais Longchamp is home to the Museum of Natural Science and also a large green park
A ten minute ferry ride away is the Chateau d'if which was one of the imprisonment settings in the book the "Count of Monte Cristo"
The Centre de la Vieille Charité is open from Tuesday to Sunday and it is a cultural and exhibition centre housing the archaeological museum and other attractions.
We were really pleased with our vehicle and the service and support we received in Europe. The Renault Kadjar proved to be a perfect vehicle for us especially in the Dolomites and French Alps. We'd happily recommend UDrive to anyone considering doing any extended travel in Europe.
I'm happy to report that our experience with UDrive was extremely positive from the day we inquired to the day we dropped off the car in Marseille. The pick-up was smooth, the car in immaculate condition, introduction and induction was brief but thorough. The car performed faultlessly and drop-off was smooth. Particular praise for the lady at the Marseille drop-off (Sorry, forget her name) who was particularly friendly and helpful in dropping us off at departures. All in all a good, trouble-free experience - we will do again.
This is our first lease car experience – and we were not disappointed. The booking process went smoothly, completed in Australia before leaving. We collected the Dacia Duster in Marseilles and dropped off in Lyon. The pick-­up worked seamlessly, with the staff member finalising the paperwork quickly as well as providing an overview of the car and its operations. Our 7 weeks went smoothly and was great to have a car to enjoy the countryside in France and Spain. The drop-off again went seamlessly, the staff at Lyon were ready for us, and quickly completed the hand-over, dropping us to the airport. Would totally recommend.
Thank you very much for the arrangements ,the car was pretty good and ample and the office people in Montpellier and Barcelona were very helpful . Once again Thank you ,We will do it again Kind regards