Great Prices
We challenge you to find cheaper! Our rates include a brand new vehicle, unlimited mileage, insurance and roadside assist*. Why pay more?
Wide Selection
We offer a great range of vehicles at competitive prices, from the most reputable suppliers.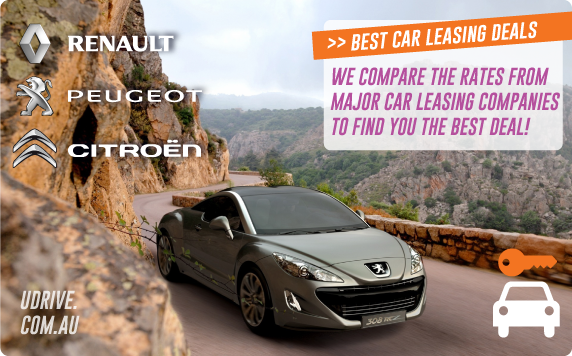 Car leasing is a fantastic alternative to long term car rental in Nice. The insurance included is certainly a highlight, covering many European countries! Leasing is a tax free buy back programme endorsed by the French government to encourage tourism.
There are only 3 companies you can lease from in Nice and these are; Renault, Peugeot and Citroen. The variety of vehicles offered by these three companies are extensive and selection of the best deal can be an overwhelming experience. Udrive takes the hassle from our customers and compare the rates from these three companies to suit your needs. We will simply compare and provide you with the best possible quote from one of these companies within 24 hours of receiving your quote request. We're confident that once you've compared our prices to those elsewhere, you'll find that our deals are unbeatable.
Udrive has also come to enjoy a well-deserved reputation for client service. We have operators available to answer your email enquiries seven days a week, so you can be sure of a prompt reply.
Udrive is 100% Australian owned. It was founded by a group of Australians with extensive international experience in the travel industry. We understand that today's travellers want to take advantage of a competitive market to get the greatest possible deal. Together with our partner UK and Europe Travel, we can offer fantastic European car, 4WD & mini van deals.
Why Book Your Lease With Udrive.com.au?
- Most reputable companies
- Simple bookings
- Great internet-only prices
- No hidden extras
- Australian customer service centre
- Prompt customer support
Benefits of European Car Leasing
- Receive a brand new vehicle
- 24 hour roadside assistance *
- Unlimited kilometers
- Over 30 European pick up and drop off locations *
- Full insurance with no excess *
- Coverage in 42 countries *
* Conditions apply.
Specifically designed for non-European residents and travellers planning an extended holiday in Nice between 17 and 175 days, all vehicles are left-hand drive. It is a great alternative to car hire allowing you to explore the best of Nice as soon as you arrive.
Please note that most vehicles include insurance with no vehicle excess, full factory warranty, personal accident insurance, free additional drivers, unlimited kilometres and 24 hour roadside assistance in 8 countries throughout Nice.
Europe Car Leasing - Who is Eligible?
To be eligible for car lease, you must meet all of the following conditions:
- Your country of residence must be outside the European Union;
- You must spend less than 185 consecutive days in Europe in a year;
- You must not be in Europe for business purposes;
- You must be over 18 the day the vehicle is delivered; and
- Have held a driving licence for more than one year.
On the southeast coast of France, lies the city of Nice. As part of the Mediterranean, it is an attractive destination luring thousands of visitors every month. The official name is Nice la Belle, which means "nice the beautiful," serving as a worthy testament to the beauty and diversity of the region.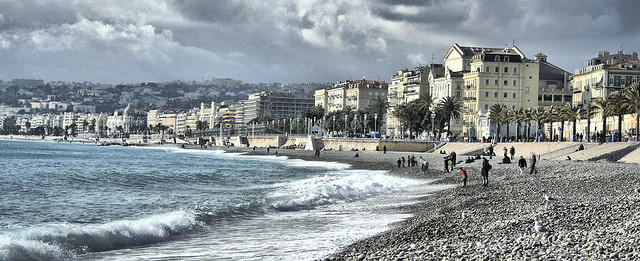 (Picture by IDS)
It was first noticed as an ideal holiday destination in the later part of the 19th century when rich upper-class families from English society chose to allocate their winter bases in the region. There is even a promenade called the walkway of the English dedicated to the earlier promoters of tourism in the region. These days, it has become one of the most visited cities in France due to its luring atmosphere and vibes. The city also has a hot Mediterranean summer climate making it great for family holidays.
Top tourist attractions in Nice, France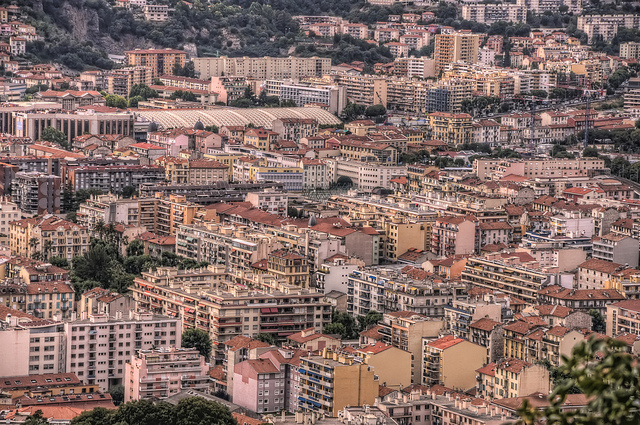 (Picture by Le Moyenageaux)
Walk the Promenade Des Anglais, which is a nice coastal walk with fantastic views. It leads to the Place Masséna that is the main square of the city with a variety of restaurants, cafes, and small boutique shops
Place Garibaldi will particularly impress architecture buffs. It is a mainly pedestrian area with a large statue of Garibaldi in the middle
In the heart of the old town is Place Rossetti that is home to some of the best ice-cream makers in France. It typically comes alive at night-time when it is lit up.
Sainte Reparate cathedral dates from the 17th century and is dedicated to the Virgin Mary. Although its size pales in comparison to other more grand cathedrals around the world, the architecture is still impressive.
Check out festivals for the time that you will be travelling because Nice has many festivals throughout the year including Jazz!
Buy a French Riviera pass that will get you free access to a variety of establishments and the benefit of joining guided tours around the area.
The physically fit should walk to the top of Castle Hill for an amazing panoramic view of the city
Marc Chagall was a Russian painter and all his works are found in the National Museum
The Phoenix Park is a great place to spend the day with family and kids. Introducing a green area as well as flora and fauna, it is cheap to enter.
Get on a bus and visit the ancient Convent of Cimiez
Hi Michael,
We only got back on Friday night , late, but very excited about our whole journey over the last three months in France and Spain.
As you know we leased our car, a Renault Dacia Duster, for a period of 69 days, picking it up at Paris Orly airport and delivering it at Nice.
It was a dream run all the way!. We originally thought it couldn't be that easy, but it was. The car was there ready and waiting, we signed a few papers and within 20 minutes we were on our way. We covered over 7,000km and the car never missed a beat. It was clean, comfortable and definitely the right choice for our needs.
The only recommendation I can make is that the car instruction manual be made available in English, as there were a few things that we wanted to know about the car and it was in French, and our French wasn't that good!.
Michael, it was the way to go for us as we like to drive, and the whole experience was perfect.
Thank you for your patience in the first instance and the subsequent follow up arrangements. Cheers for now, we will talk to you again about our next trip in due course.

We choose UDrive because;
- Easy to navigate the website
- prices are very clear as is the model choice
- Prices are competitive
- Not had any hassles with process here in Australia or overseas
- always quite straight forward and the forms have been simplified over the last few years
- they were bit painful before then with lots of repetition
- Service in France is always very good through Peugeot
- have not tried Citroen or Renault
- We get the car we want
Areas for improvement?
Not had a problem yet and that is always the test of a good service provider
- how they respond to a crisis Otherwise, I am currently looking at a vehicle for the end of the year again... Hopefully, Udrive remains the best option
Firstly the service you have personally provided was way beyond my expectations - you always replied quickly and helpfully when I asked for more details or special help (thank you very much for that, it was really supportive and unexpectedly personalised service).
The pick up (which we had to change because our flights were changed) was totally easy and the people on the ground in France couldn't have been more helpful.
The car was just great (we had already hired a couple of cars while travelling before picking up the leased car and our expectations weren't terribly high, but the Peugeot was right up here for comfort, power and pleasure to drive - I own two mercedes back in Sydney and found the Peugeot just as much fun on the toll roads). The built in GPS was easy to use and had a nice large screen.
And the drop off - which we decided to move to a different country because our plans changed) was easy to organise and pretty simple too. There was a small fee but the convenience more than made up for it.
All in all, I'm a very happy customer and will do it all again if I get the chance!
Peter (and thanks from my wife Jo too)
Thanks very much for the service you provided. We picked up our Citroen very easily and were on our way. The car had done 9km and was a beauty. Over the next 40 days we did just over 2000km and survived both Italian and French drivers without a scratch to the car. We however were on the freeway at Genoa the day before the bridge collapse. We have told many people about your service and will ourself use it again when we do our French holiday. The ease of signing paperwork before the holiday, pickup and delivery of the car was super. Thanks very much for all your help on our first European driving holiday.
In short the experience was first class. The booking arrangements were conducted in a very helpful and professional fashion.The pick up was very straightforward. We changed the drop off location and again the team assisting with this were extremely helpful. The car itself was great and picking up a brand new vehicle to the specification I requested worked brilliantly.Overall this was an excellent service and experience and one I will definitely be repeating.Thank you to the collective Europass Team.