Great Prices
We challenge you to find cheaper! Our rates include a brand new vehicle, unlimited mileage, insurance and roadside assist*. Why pay more?
Wide Selection
We offer a great range of vehicles at competitive prices, from the most reputable suppliers.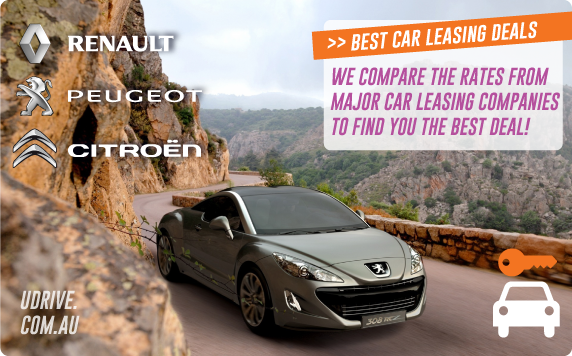 Car leasing is a fantastic alternative to long term car rental in Paris. The insurance included is certainly a highlight, covering many European countries! Leasing is a tax free buy back programme endorsed by the French government to encourage tourism.
There are only 3 companies you can lease from in Paris and these are; Renault, Peugeot and Citroen. The variety of vehicles offered by these three companies are extensive and selection of the best deal can be an overwhelming experience. Udrive takes the hassle from our customers and compare the rates from these three companies to suit your needs. We will simply compare and provide you with the best possible quote from one of these companies within 24 hours of receiving your quote request. We're confident that once you've compared our prices to those elsewhere, you'll find that our deals are unbeatable.
Udrive has also come to enjoy a well-deserved reputation for client service. We have operators available to answer your email enquiries seven days a week, so you can be sure of a prompt reply.
Udrive is 100% Australian owned. It was founded by a group of Australians with extensive international experience in the travel industry. We understand that today's travellers want to take advantage of a competitive market to get the greatest possible deal. Together with our partner UK and Europe Travel, we can offer fantastic European car, 4WD & mini van deals.
Why Book Your Lease With Udrive.com.au?
- Most reputable companies
- Simple bookings
- Great internet-only prices
- No hidden extras
- Australian customer service centre
- Prompt customer support
Benefits of European Car Leasing
- Receive a brand new vehicle
- 24 hour roadside assistance *
- Unlimited kilometers
- Over 30 European pick up and drop off locations *
- Full insurance with no excess *
- Coverage in 42 countries *
* Conditions apply.
Specifically designed for non-European residents and travellers planning an extended holiday in Paris between 17 and 175 days, all vehicles are left-hand drive. It is a great alternative to car hire allowing you to explore the best of Paris as soon as you arrive.
Please note that most vehicles include insurance with no vehicle excess, full factory warranty, personal accident insurance, free additional drivers, unlimited kilometres and 24 hour roadside assistance in 8 countries throughout Paris.
Europe Car Leasing - Who is Eligible?
To be eligible for car lease, you must meet all of the following conditions:
- Your country of residence must be outside the European Union;
- You must spend less than 185 consecutive days in Europe in a year;
- You must not be in Europe for business purposes;
- You must be over 18 the day the vehicle is delivered; and
- Have held a driving licence for more than one year.
The city of Paris has many attractions within its boundaries however there are a lot more situated on the outskirts. The surrounding countryside is also worth exploring, just as much as Paris itself. By hiring a car, and heading out of the city, you will see exactly the diversity that the region has to offer. Here are our ideas to get you started
Day Trips from Paris by Car
The Palace of Versailles is roughly a half hour drive from the outskirts of Paris. Built by Louis the XIII, it covers 18,000 square meters and is a fantastic portray of French royalty. It also ironically marked their downfall in 1789, when the French revolution reached its gates. As the last home of the former Marie Antoinette, it contains many French historical treasures and is one of the largest museums in the world.
Additional info: Open Tuesdays to Sundays, except on public holidays.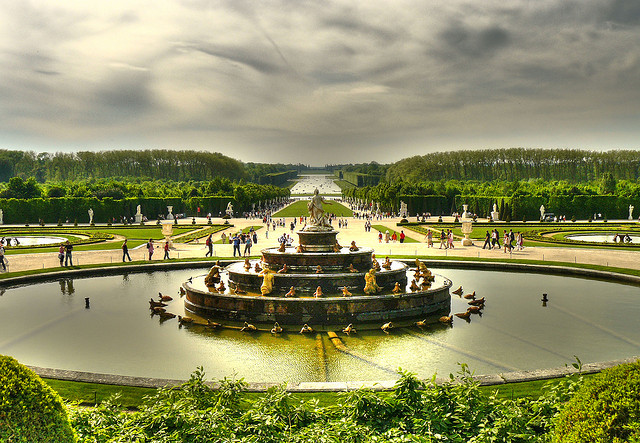 (Picture by Bruno)
The Chateau of Chantilly is another grand building displaying initiative architecture trends. Tickets are sold online which enable you to tour the whole estate covering 1900 acres. Activities to see and do include 12 rooms of ancient paintings known as the Conde museum, see a collection of priceless books and documents in the library, stroll around the gardens and park, and visit the Horse Museum. Functions and events are regularly held and this chateau is an ideal family activity
Additional info: Open every day except Tuesday. Further information is available here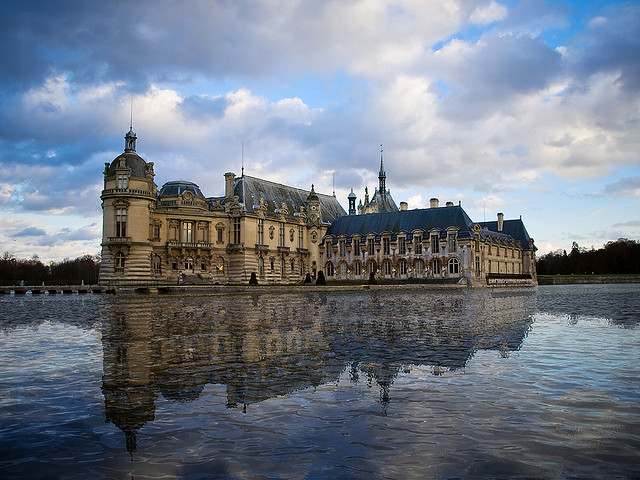 (Picture by Oleg)
Disneyland Paris is another activity that will certainly delight the kids. Located 32km from the centre of Paris, the resort is an amazing combination of rides, thrills, and attractions including the Space Mission and Big Thunder Mountain. If you are on your way to other areas in France, consider checking in overnight to enjoy the spectacular nighttime shows.
Additional info: Opening hours and ticket prices can be found here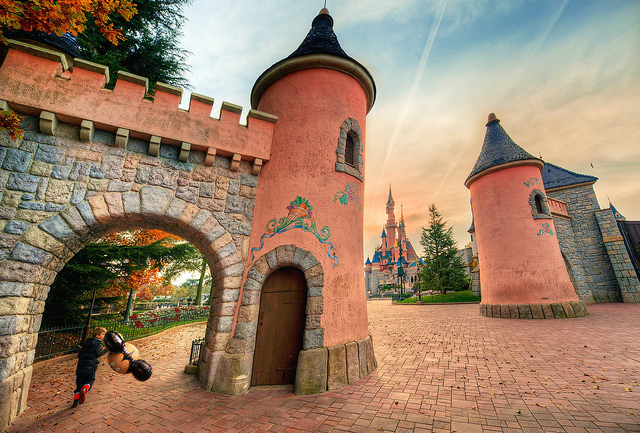 (Picture by Tom)
Provins is a medieval fair town that is also a UNESCO world heritage site and the former capital for the counts of Champagne. Great for adults and kids, there are regular medieval shows, festivals, and events. There are four large monuments to see including Caesar Tower and hiking trails within the park are for those who love to get outdoors. This is another establishment with overnight accommodation for families.
Additional info: Opening hours and ticket prices can be found here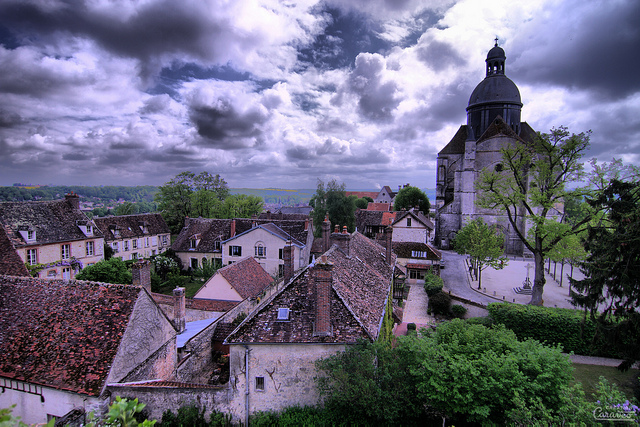 (Picture by Twin To Piste)
Everything went well. The car was ready even though we were early to pick up. We had not anticipated snow. It was very comfortable and very economical 4.7 lt/100k especially given that petrol was 30% dearer than Australia. The drop off was equally uneventfull and they kindly took us back to our hotel. This was the 5th lease we have done and it has always been good. What we did notice was that there were probably only 15% of cars in the TT yard obviously due to a downturn in tourists and a shortage of cars because of covid cutbacks in production. Thanks for your assistance
Why lease through Udrive?
Brand new car, with genuine new car smell. Can choose exact model - not 'or similar.' Paperwork is fast. No excess on insurance if you need to make a claim. Cheaper than leasing from the supplier direct. Love these guys.
The people at Udrive were fabulous. They provided at least the level of service we've received in the past from Citroen and Renault direct, but their price had a significant discount. We had to cancel soon after booking, but they were just as helpful when we re-booked a couple of months later. Would definitely recommend Udrive for car leasing in France and Europe.
Dear Carolyn
I am very happy to tell you that everything went perfectly with the car lease. The driving conditions were great, and we did manage the left hand drive just fine, as you said! Thanks for all your help in arranging it. We'll be back in touch for our rental in the USA and Canada next year.