Great Prices
We challenge you to find cheaper! Our rates include a brand new vehicle, unlimited mileage, insurance and roadside assist*. Why pay more?
Wide Selection
We offer a great range of vehicles at competitive prices, from the most reputable suppliers.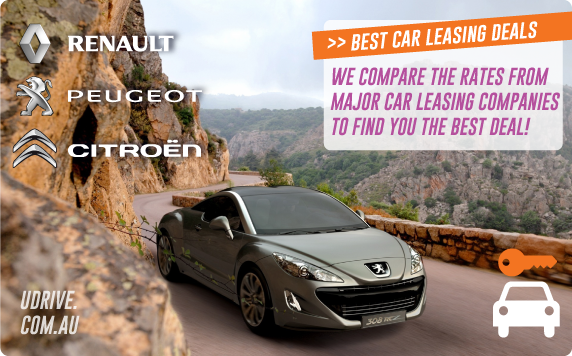 Car leasing is a fantastic alternative to long term car rental in Rome. The insurance included is certainly a highlight, covering many European countries! Leasing is a tax free buy back programme endorsed by the French government to encourage tourism.
There are only 3 companies you can lease from in Rome and these are; Renault, Peugeot and Citroen. The variety of vehicles offered by these three companies are extensive and selection of the best deal can be an overwhelming experience. Udrive takes the hassle from our customers and compare the rates from these three companies to suit your needs. We will simply compare and provide you with the best possible quote from one of these companies within 24 hours of receiving your quote request. We're confident that once you've compared our prices to those elsewhere, you'll find that our deals are unbeatable.
Udrive has also come to enjoy a well-deserved reputation for client service. We have operators available to answer your email enquiries seven days a week, so you can be sure of a prompt reply.
Udrive is 100% Australian owned. It was founded by a group of Australians with extensive international experience in the travel industry. We understand that today's travellers want to take advantage of a competitive market to get the greatest possible deal. Together with our partner UK and Europe Travel, we can offer fantastic European car, 4WD & mini van deals.
Why Book Your Lease With Udrive.com.au?
- Most reputable companies
- Simple bookings
- Great internet-only prices
- No hidden extras
- Australian customer service centre
- Prompt customer support
Benefits of European Car Leasing
- Receive a brand new vehicle
- 24 hour roadside assistance *
- Unlimited kilometers
- Over 30 European pick up and drop off locations *
- Full insurance with no excess *
- Coverage in 42 countries *
* Conditions apply.
Specifically designed for non-European residents and travellers planning an extended holiday in Rome between 17 and 175 days, all vehicles are left-hand drive. It is a great alternative to car hire allowing you to explore the best of Rome as soon as you arrive.
Please note that most vehicles include insurance with no vehicle excess, full factory warranty, personal accident insurance, free additional drivers, unlimited kilometres and 24 hour roadside assistance in 8 countries throughout Rome.
Europe Car Leasing - Who is Eligible?
To be eligible for car lease, you must meet all of the following conditions:
- Your country of residence must be outside the European Union;
- You must spend less than 185 consecutive days in Europe in a year;
- You must not be in Europe for business purposes;
- You must be over 18 the day the vehicle is delivered; and
- Have held a driving licence for more than one year.
Rome, the capital of Italy and possibly one of the better-known cities in the world. Over two million citizens live within its borders, add that figure to the amount of visitors that the city receives every year, and we have a busy destination with a wealth of attractions and sites to see. Nicknamed the "Eternal city," and "the world's biggest open air museum," its history dates back more than 2000 years. As well as being the capital of the Roman Empire, it is also known as the seat of the Catholic Church.
Ten Attractions to See in Rome
The Colosseum was the largest Roman amphitheatre ever built and these days, it is a major landmark and symbol of Rome, appearing on most picture postcards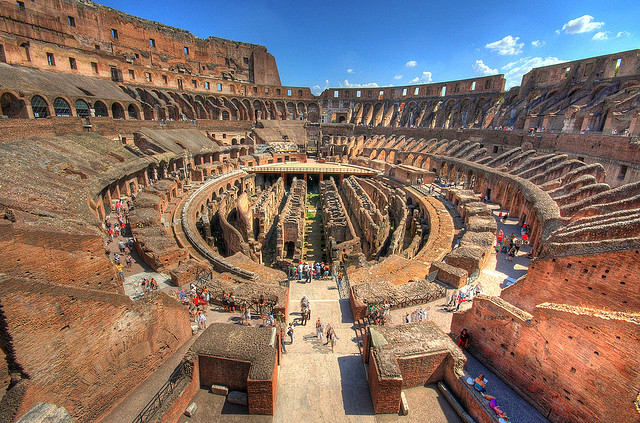 (Picture by Shadey)
The Vatican is a state within Rome and the pope's residence. Built over the tomb of Saint Peter, within the city are 11 museums including the Sistine Chapel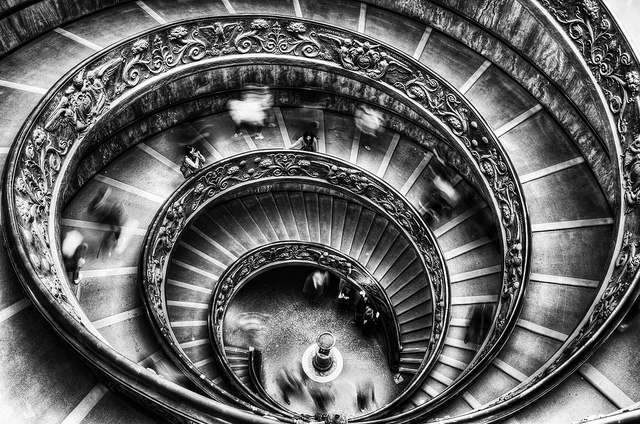 The Trevi Fountain is of Baroque style and stands over 25 metres high. Completed in 1762, it is a well-known landmark of Rome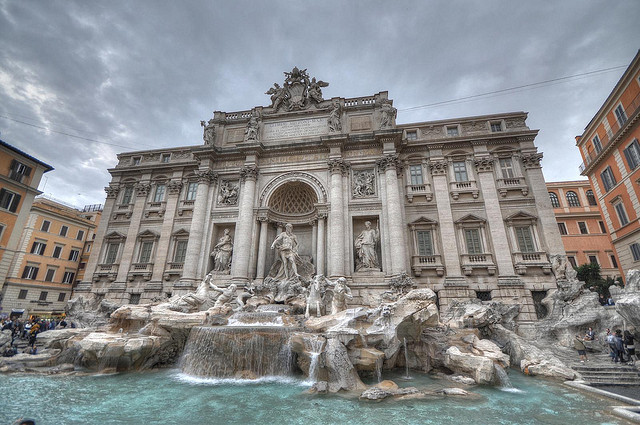 (Picture by Raindog)
The Pantheon was built around 126AD and is a perfectly preserved Roman building. The interior of the dome is meant to resemble vaults within heaven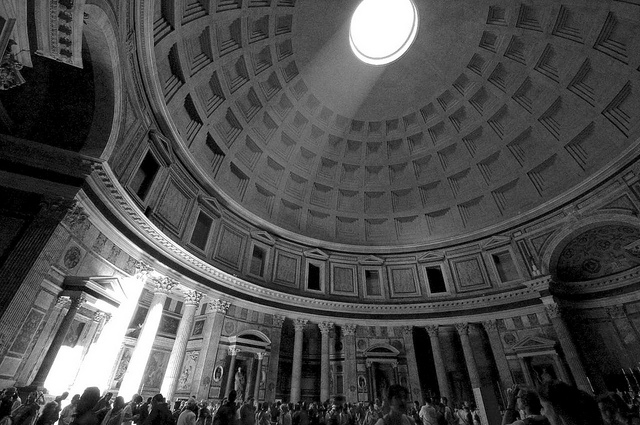 (Picture by Amesis)
Capitoline hill was the citadel of early Roman life. Here you can visit two museums with an inspiring art collection containing some great works.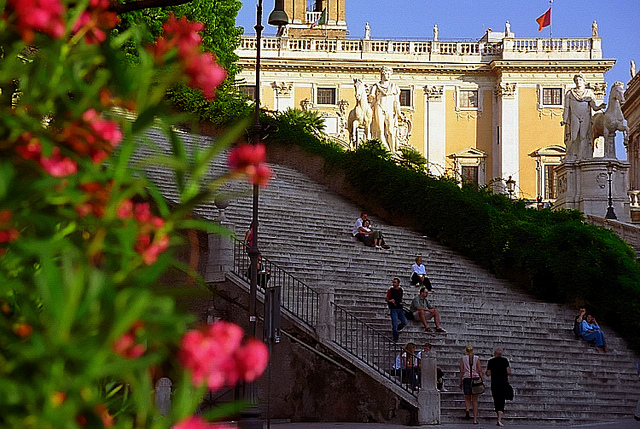 (Picture by David Paul Ohmer)
If the historical buildings get too much for you, head for the city's inner park called Villa Borghese. A large green area, it is especially popular at weekends for leisurely relaxation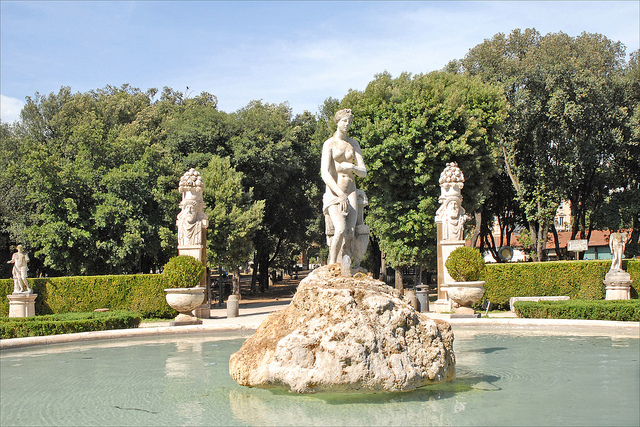 (Picture by Dalbera)
The Vittariano has a lift that will take you to the top of the monument for an amazing panoramic view of the city below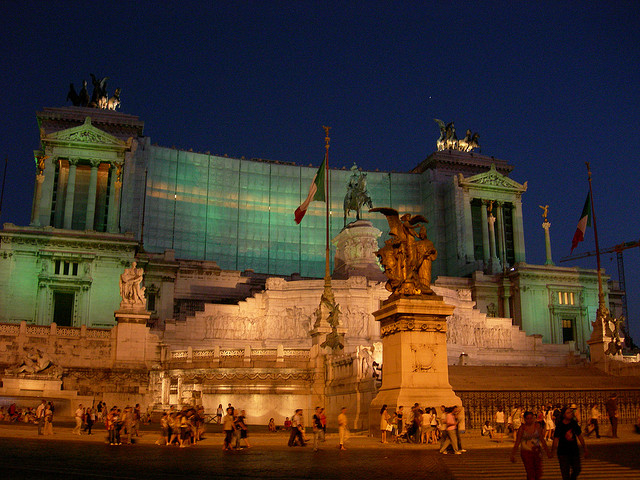 (Picture by Lacking)
Saint Peters Basilica is a Renaissance church built within the walls of the Vatican. Open from 7am to 6pm, every day, it includes the tomb of the John Paul the second.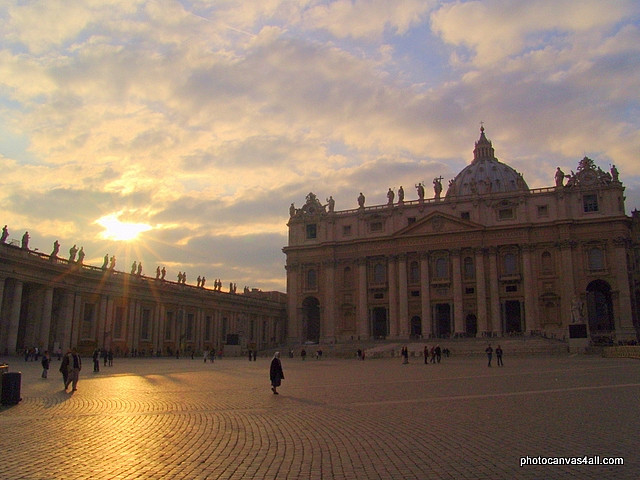 (Picture by Tony)
Many people advise that a guided tour is needed to fully appreciate the Roman forum which was the economic and religious centre of Rome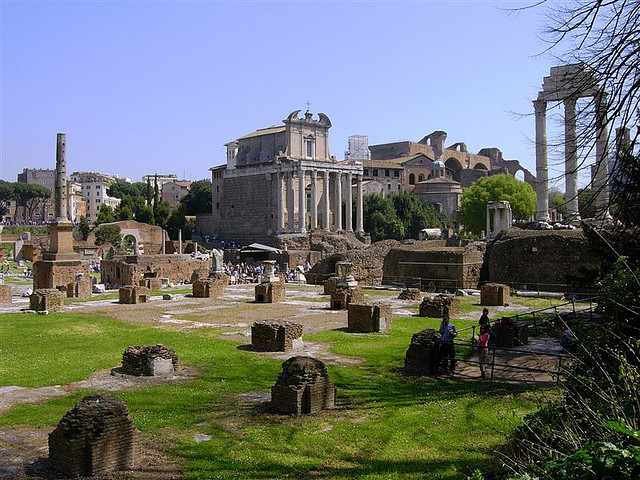 (Picture by Xiquinhoslivia)
Piazza Navona is considered the place to hang out. The area has many cafes to sample traditional Italian food and in the middle is the historic fountain of the Four Rivers.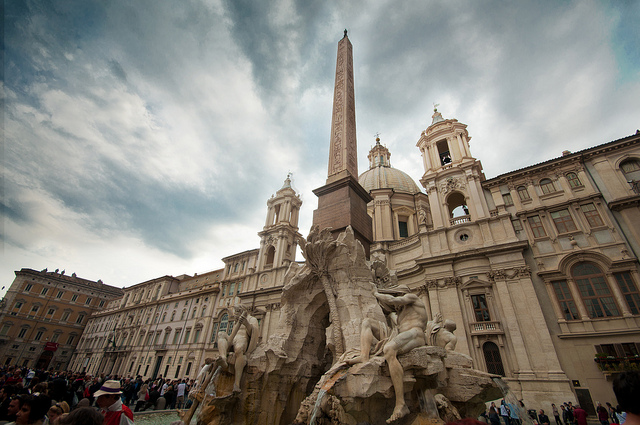 (Picture by Sneakerdog)
Hi Michael, thank you for arranging the car in Italy. Given the short notice, we were grateful that everything worked out perfectly. The staff at pick up/dropoff stage were helpful and accomodating in explaining the features.
I can safely say that this beats the rental alternatives.

Citroen Van Lease in Rome
Our car lease went extremely well. Thank you for your assistance in arranging it. The car (Citroen Space Tourer) was great, an excellent fit for our family of 6. It was very reliable for our long 3 month trip across Europe. The pick up in Rome and drop off in Paris were both quick and easy, and communication with you and the 2 car rental companies was always prompt and helpful. We would not hesitate to recommend Udrive to others and we would definitely employ your services again. Thank you very much for your help.
Once again we had wonderful service from the ordering of the vehicle to pick up and return. The upgrade was much appreciated. The whole process was very easy. Would absolutely recommend UDrive. Michael
Just a few short words of appreciation and thanks for arranging our car lease on our Dacia Duster. We picked it up in Rome, no problems and a very helpful team to get us on our way. The car performed beautifully throughout our journey across Italy, France, Spain, Portugal and back to France. It was super economical, comfortable and gave no issues whatsoever. We ended up in Paris where the drop off was quick, efficient and ended with our being dropped off right at our departure terminal. Again thank you so much, we will hopefully be looking to do similar trips in the future and look forward to using your company again.
We've just returned from our 10 week road trip in Europe. The car leasing arrangements were seamless. We were met at Rome airport by the leasing representative and within 1/2hr we were on our way. The drop off was just as easy.
Thanks for organising this for us, leasing is a great way to go for an extended trip.