Great Prices
We challenge you to find cheaper! Our rates include a brand new vehicle, unlimited mileage, insurance and roadside assist*. Why pay more?
Wide Selection
We offer a great range of vehicles at competitive prices, from the most reputable suppliers.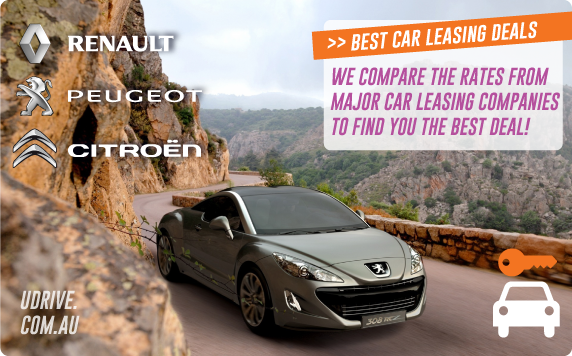 Car leasing is a fantastic alternative to long term car rental in Strasbourg. The insurance included is certainly a highlight, covering many European countries! Leasing is a tax free buy back programme endorsed by the French government to encourage tourism.
There are only 3 companies you can lease from in Strasbourg and these are; Renault, Peugeot and Citroen. The variety of vehicles offered by these three companies are extensive and selection of the best deal can be an overwhelming experience. Udrive takes the hassle from our customers and compare the rates from these three companies to suit your needs. We will simply compare and provide you with the best possible quote from one of these companies within 24 hours of receiving your quote request. We're confident that once you've compared our prices to those elsewhere, you'll find that our deals are unbeatable.
Udrive has also come to enjoy a well-deserved reputation for client service. We have operators available to answer your email enquiries seven days a week, so you can be sure of a prompt reply.
Udrive is 100% Australian owned. It was founded by a group of Australians with extensive international experience in the travel industry. We understand that today's travellers want to take advantage of a competitive market to get the greatest possible deal. Together with our partner UK and Europe Travel, we can offer fantastic European car, 4WD & mini van deals.
Why Book Your Lease With Udrive.com.au?
- Most reputable companies
- Simple bookings
- Great internet-only prices
- No hidden extras
- Australian customer service centre
- Prompt customer support
Benefits of European Car Leasing
- Receive a brand new vehicle
- 24 hour roadside assistance *
- Unlimited kilometers
- Over 30 European pick up and drop off locations *
- Full insurance with no excess *
- Coverage in 42 countries *
* Conditions apply.
Specifically designed for non-European residents and travellers planning an extended holiday in Strasbourg between 17 and 175 days, all vehicles are left-hand drive. It is a great alternative to car hire allowing you to explore the best of Strasbourg as soon as you arrive.
Please note that most vehicles include insurance with no vehicle excess, full factory warranty, personal accident insurance, free additional drivers, unlimited kilometres and 24 hour roadside assistance in 8 countries throughout Strasbourg.
Europe Car Leasing - Who is Eligible?
To be eligible for car lease, you must meet all of the following conditions:
- Your country of residence must be outside the European Union;
- You must spend less than 185 consecutive days in Europe in a year;
- You must not be in Europe for business purposes;
- You must be over 18 the day the vehicle is delivered; and
- Have held a driving licence for more than one year.
Located in the Eastern region, Strasbourg is the ninth largest city in France and an ideal destination for a city break. Its old town centre was added to the UNESCO world heritage site list in 1988 and it is known as the bridge between France and Germany due to its historical and sometimes turbulent past. Through artefacts uncovered in excavations, it has been discovered that human settlement in Strasbourg started over 600,000 years ago.
Planning city breaks in Strasbourg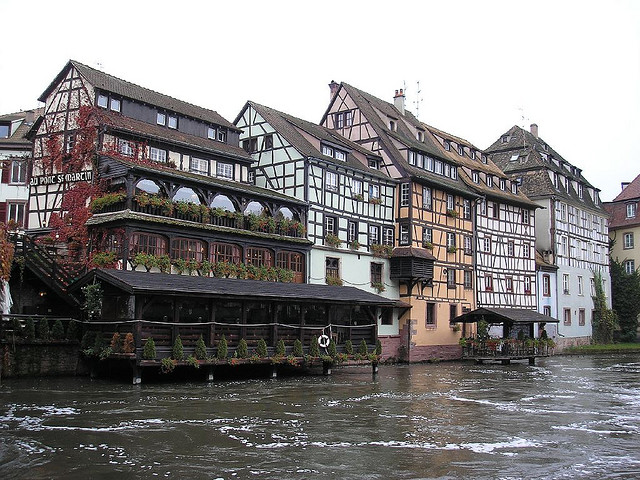 (Picture by Geoterranaute)
The contents of your suitcase will depend mainly on the time of year that you are travelling. The climate is typically oceanic with the hottest months lasting from June to August. The coldest months of the year are December and January with snow or rainfall usually predicted. Do not worry if you forget to pack something, because there are many shops in the city centre of Strasbourg.
Three to four days is enough to take in the highlights of what the city has to offer. Things to do include…
Strasbourg Cathedral was completed in 1439 and it has a typical Gothic architectural appearance
Europe's oldest Christmas market is held in the cathedral square between November 24th to December 24th
Explore the historic Le Petite neighbourhood that is a collection of cobble roads and medieval buildings
Cycling in Strasbourg is popular and there are many shops hiring out bikes
Bridge fanatics will be in awe at the 20 unique styles of bridge that connect the city with the Grande Ile
The neighbouring town of Colmar is a picturesque scene that is worth exploring for the day
Try the local dish of sauerkraut with sausages
One of the most popular museums is Musée Alsacien, depicting all aspects of daily life from the 16th century onwards
L'Orangerie Park is especially popular with families but suits all types of travellers. It contains walking paths, lakes, gardens and a small zoo.
Travellers on a budget will like the botanical gardens that are free to enter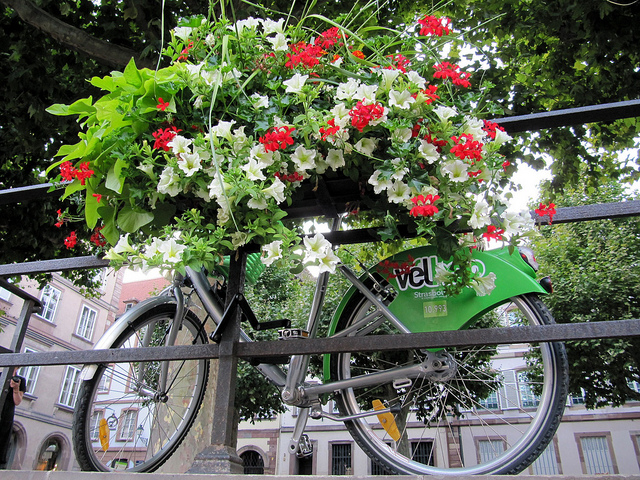 (Picture by Notfrancois)
City Break accommodation in Strasbourg
There is plenty of accommodation ranging from budget to luxury. If you are not particular about where you stay the night, it is possible just to book accommodation on the day of arrival however if you have specific requirements and are trying to stick within a budget, use online search engine to pre-book accommodation.