Great Prices
We challenge you to find cheaper! Our rates include a brand new vehicle, unlimited mileage, insurance and roadside assist*. Why pay more?
Wide Selection
We offer a great range of vehicles at competitive prices, from the most reputable suppliers.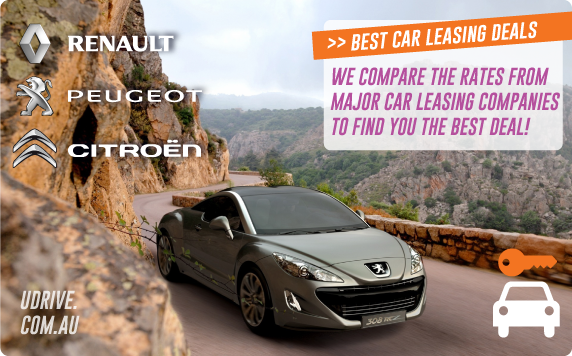 Car leasing is a fantastic alternative to long term car rental in Toulouse. The insurance included is certainly a highlight, covering many European countries! Leasing is a tax free buy back programme endorsed by the French government to encourage tourism.
There are only 3 companies you can lease from in Toulouse and these are; Renault, Peugeot and Citroen. The variety of vehicles offered by these three companies are extensive and selection of the best deal can be an overwhelming experience. Udrive takes the hassle from our customers and compare the rates from these three companies to suit your needs. We will simply compare and provide you with the best possible quote from one of these companies within 24 hours of receiving your quote request. We're confident that once you've compared our prices to those elsewhere, you'll find that our deals are unbeatable.
Udrive has also come to enjoy a well-deserved reputation for client service. We have operators available to answer your email enquiries seven days a week, so you can be sure of a prompt reply.
Udrive is 100% Australian owned. It was founded by a group of Australians with extensive international experience in the travel industry. We understand that today's travellers want to take advantage of a competitive market to get the greatest possible deal. Together with our partner UK and Europe Travel, we can offer fantastic European car, 4WD & mini van deals.
Why Book Your Lease With Udrive.com.au?
- Most reputable companies
- Simple bookings
- Great internet-only prices
- No hidden extras
- Australian customer service centre
- Prompt customer support
Benefits of European Car Leasing
- Receive a brand new vehicle
- 24 hour roadside assistance *
- Unlimited kilometers
- Over 30 European pick up and drop off locations *
- Full insurance with no excess *
- Coverage in 42 countries *
* Conditions apply.
Specifically designed for non-European residents and travellers planning an extended holiday in Toulouse between 17 and 175 days, all vehicles are left-hand drive. It is a great alternative to car hire allowing you to explore the best of Toulouse as soon as you arrive.
Please note that most vehicles include insurance with no vehicle excess, full factory warranty, personal accident insurance, free additional drivers, unlimited kilometres and 24 hour roadside assistance in 8 countries throughout Toulouse.
Europe Car Leasing - Who is Eligible?
To be eligible for car lease, you must meet all of the following conditions:
- Your country of residence must be outside the European Union;
- You must spend less than 185 consecutive days in Europe in a year;
- You must not be in Europe for business purposes;
- You must be over 18 the day the vehicle is delivered; and
- Have held a driving licence for more than one year.
Toulouse is a South-western city in France that is popular due to its traditional architectural styles. With over 1 million citizens residing within its borders, it also holds the prize of being home to the oldest university in Europe. Anyone with a passion for history will enjoy exploring the city and its many attractions of which two have been added to the UNESCO World Heritage Site List. The best time to visit is between June to September when the climate is warm and ideal for exploring. We look at activities to do in the city that are popular for families, couples, groups, and solo travellers.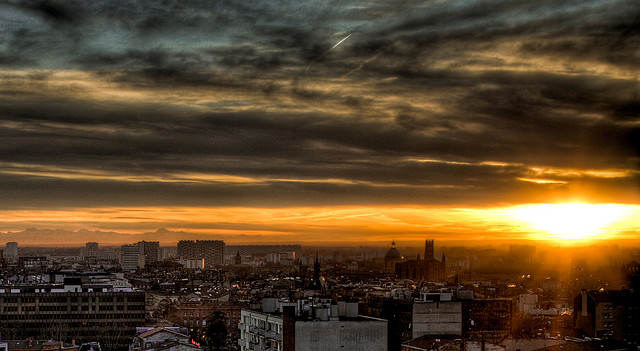 (Photo by sichrotep)
Top Things to do in Toulouse, France
Capitole De Toulouse is the heart of administrative Toulouse but the attraction is the buildings dating from the 16th and 17th century. The cobbled side streets are worth exploring or you can simply sit in one of the many cafes and people watch. This area does get very busy and one of the top places to visit is the theatre / old opera house
The Basilique Saint-Sernin receives mixed reviews but it is one of the most popular things to do. The old church built in the Romanesque style also has a crypt with an additional entrance fee.
The Fondation Bemberg is an art museum holding paintings from French, Italian, and German artists. Some pieces date from the 16th century.
The church of Les Jacobins is a historic, religious site. The church is free to enter but there is a fee to walk around the grounds.
The Botanical gardens also holds the Museum of Natural History that has been highly praised for its exhibitions. There is a lack of signage in English; so some background reading is needed before visiting in order to fully appreciate it.
Pont Neuf is the oldest bridge in the area and this iconic landmark dates from the 17th century. It is more admired for its architectural style and the lights lit up at night-time.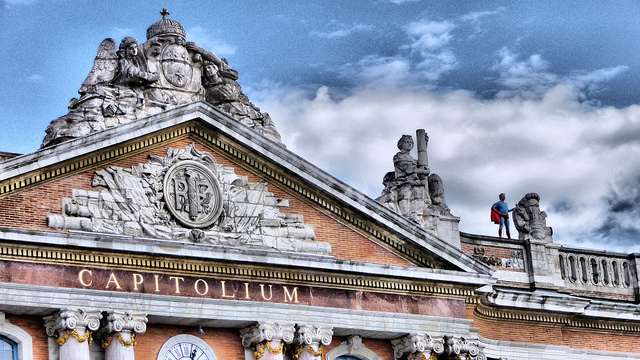 (Photo by CoinCoyote)
The Toulouse Tourism Pass
At certain agencies and the tourist information centre, it is possible to purchase the Toulouse Tourism pass. This gets you free access to a number of attractions as well as transport networks. Ranging in price from 18 to 32 Euro, the pass can be bought for 1, 2, or 3-day access. More information on that facility can be found here.
Booking the lease car through your company was trouble free with all the required information supplied. You responded to any queries I had, promptly and efficiently. The new Peugeot 308 we leased for 30 days was an excellent car to drive and the right size for two people and the minor roads that you encounter in the French countryside.
We received excellent service when we picked up and returned our car from TT Car Transit at Orly. The only problem we had was with our electronic keys on our new Peugeot 308. We were able to contact Peugeot on their service phone line and explain the problem in English. They sent us to a Peugeot service centre and followed up later to make sure all had been resolved.
Toulouse Airport Car Hire
Our experience using Udrive to rent a Renault Clio for 36 days was faultless. The website was user-friendly, which is certainly not the case with all of the leasing sites. I compared the prices and terms of 6 sites, and Udrive came out on top. They responded immediately to my queries both before and during the lease. Wonderful service. We will absolutely be using Udrive again when we return to Europe later this year. As for the Renault, it too was superb. Contacting the pickup and dropoff centres was easy, finding the centres went smoothly, the service at both was pleasant and speedy, and the car was wonderful. Big kudos to the young man who sent us on our way. Great customer service.
I can say that we have been very impressed by our experiences with both UDrive and their Renault Eurodrive partner in Toulouse. Michael Altan provided a very professional and efficient service for us. There was a limited time frame to order the lease vehicle and Michael did his best to accommodate us. We found the lease vehicle surpassed our expectations and we are looking forward to using UDrive again in the future. The car we leased was a Renault Captur. It was a very comfortable car with plenty of room for our family. We went for the automatic model and UDrive provided us this vehicle at a very competitive price. The staff at Renault Eurodrive in Toulouse were very competent and spoke excellent English. It only took five minutes to pick up and drop off the car. We have been very happy with the service provided by UDrive and Renault Eurodrive and would definitely recommend them to anyone who is travelling to Europe.