Great Prices
We challenge you to find cheaper! Our rates include unlimited mileage, one-way fees and roadside assist*. Why pay more?
Wide Selection
We have around 20,000 depots around the world. We offer a great range of vehicles at competitive prices, from the most reputable suppliers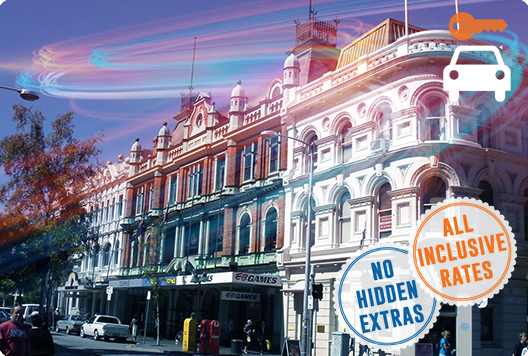 Launceston Information
Launceston is a city in the north of the state of Tasmania, Australia, with a population of 103,325 located at the juncture of the North Esk, South Esk, and Tamar rivers. It is the second largest city in Tasmania after the state capital Hobart. Settled by Europeans in March 1806, Launceston is one of Australia's oldest cities.
Launceston Car Hire Tip
It may actually be cheaper to rent your car at the airport! Compare our airport rates to the city centre rates as you may be better off picking up from the airport location.
Launceston is a hub of the highway system in Northern Tasmania. From Hobart, Devonport, or Burnie just stay on Highway 1, and make sure you are heading the right way.
Get around
The best way to get around Launceston is by car. Taxis are available, may add up to be expensive, and try to rent a car when you are moving in Launceston. Car rentals are plenty, from Budget, Europcar, and the rates are great.
Launceston Airport
Launceston Airport is a regional airport on the outskirts of Launceston, Tasmania. Situated in the rural area of Western Junction, the airport is located 15 km (9.3 mi) from the Launceston City Centre. It has become Tasmania's fastest growing airport. Hobart International Airport and Launceston Airport are the only two airports in Tasmania to reach one million passenger movements per year.
Compare Cheap Launceston Car Hire
Try our simple-to-use booking engine to compare car hire deals in Launceston. Type in your pickup and drop off locations & other information required and we'll immediately provide you with some quotations. Whether you're after an economy Launceston car hire, or a luxury Launceston rental vehicle, we have the perfect deal for you. Our low cost car rentals are provided by well-known suppliers such as Avis, Hertz and Europcar, but we can often provide better car hire rates!
Avis, Budget, Thrifty, Dollar, Hertz, Europcar, Sixt, Alamo, National & More!
17 Driving Tips for Australia
There is no doubt that Australia is one of the best places in the world. Gorgeous weather, miles of long sandy beaches and impressive landmarks will satisfy solo travelers, couples, families or groups of friends. Whether you choose to camp, backpack, use traditional hotels, or draw up a route for great driving holidays, there are some tips that will help you to make the most of your time.
Reliable Car Rental - UDrive
I am very satisfied with car rental experience via UDRIVE.com.au. Reasonably priced, excellent customer service. Recommended.