Great Prices
We challenge you to find cheaper! Our rates include unlimited mileage, one-way fees and roadside assist*. Why pay more?
Wide Selection
We have around 20,000 depots around the world. We offer a great range of vehicles at competitive prices, from the most reputable suppliers
24/7 Hotline
We provide 24/7 service while you're on the road. You can also call 1800 761 192 , leave a message, and we'll return your call.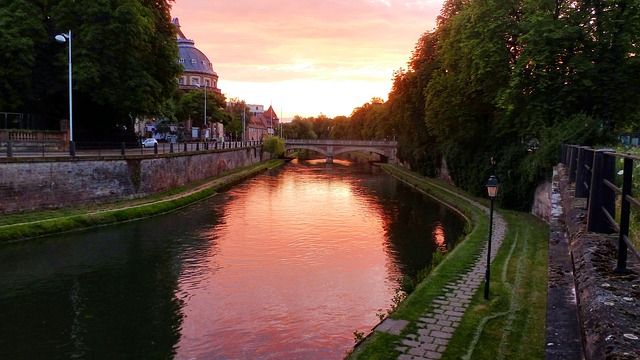 Strasbourg, sitting close to the border with Germany is in the North-eastern region of France. As one of the chief cities in the country, it enjoys lucrative success in terms of business, industry and tourism.
Indeed city breaks are popular with foreigners and many holiday-makers pass through while completing a road trip of the area.
With a wealth of things to do and see, you can spend as little as 2 days in the city or extend your visit to more than a week.
The choice is yours.
4 Things to in Strasbourg
Most Famous Landmark: Strasbourg Cathedral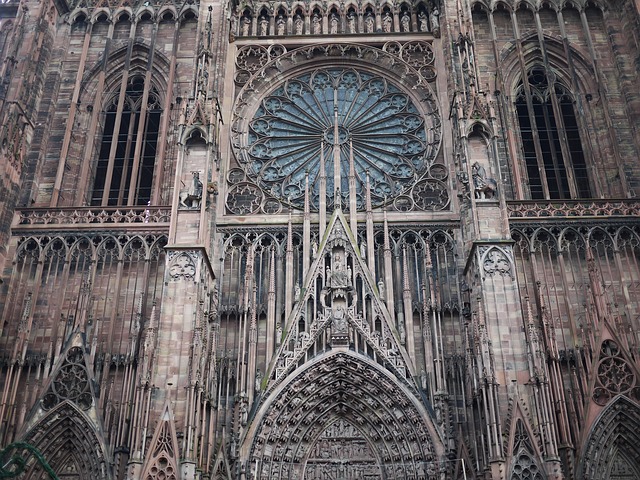 This giant cathedral with its massive clock is a highlight of typical Gothic architecture. Built in 1453, the interior also has 12
th
and 14
th
century stained glass windows that stun and amaze every visitor walking through the door.
Climb the 66 metre spiralling staircase to reach the viewing platform from which the landscape is particularly stunning at sunset.
Parks Galore including Parc de l'Orangerie Park
Despite its city landscape, Strasbourg has many parks to be proud of. One of them is Parc de l'Orangerie that will particularly interest families with young children since it is a quiet place, with beautiful landscaped gardens dating from the 17th century. Families can also hire a boat to row the lake or take their kids to the nearby park.
The Most Popular Museum: Musée de l'Œuvre Notre-Dame
This museum holds a marvellous collection of fine arts dating from the early middle ages until 1861. Some of the most famous German and French artists have their work displayed in the archives.
The museum is also responsible for saving the original buildings plans from the above mentioned Strasbourg Cathedral. The museum is open every day except Monday from 10am to 6pm but unfortunately, it is not suitable for visitors with limited mobility.
UNESCO World Heritage Site: Grande Île
In 1988, Grande Île was named a UNESCO World Heritage site thanks to the way it portrayed an ancient medieval city.
Sitting close to the cathedral, explore the narrow cobbled streets with timber houses. The aim is just to wander and enjoy the ambience that makes you feel like you are in another timeline.
Within the areas is the quirky but authentic neighbourhood called Petite France, translating into "Little France."
Named as such because of the hospice built in the late 15th century to deal with people suffering from syphilis, it is well known in history for being an area of tanning houses, although these days it is where local artisians ply their trade.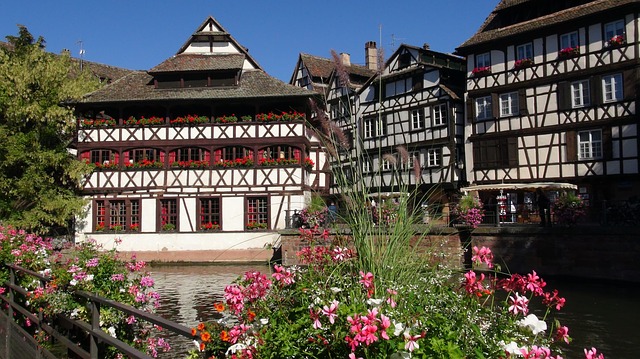 Organize your visit to Strasbourg, France : With our comprehensive search engine, you can search all major car hire suppliers in London to find the best deals and prices so you can whizz around and save time to enjoy the days at landmarks and attractions.
---
Strasbourg Rental Locations
---