Despite its small size, the extensive list of New Zealand road trip ideas proves it is an ideal country for driving and exploration, no matter how young or old you are. The central districts are the north and south islands, while other less talked about regions include Chatham islands, sitting about 800 kilometres off the eastern coastline. No matter where you go, glorious landscapes stand out, and if you can't wait to get a taster, watch Lord of the Rings trilogy that was shot in the country.
Driving Tips for New Zealand
Anyone above the age of 21 can hire a car and must hold an English language licence. A translated copy is needed if your licence is not in English. An international permit must still be accompanied by your original licence. Speed limits are 100 KPH on open roads and 50 KPH in urban areas.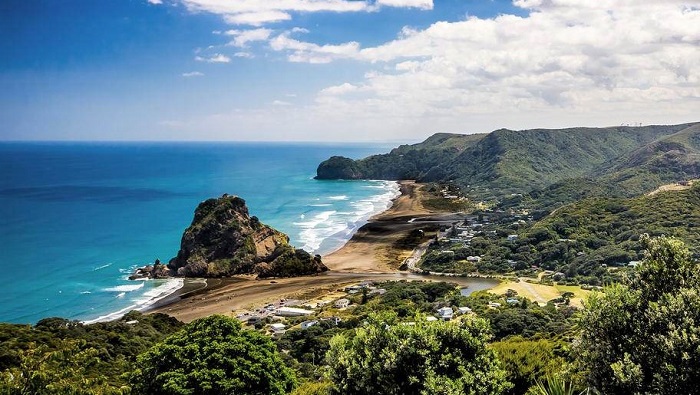 Yellow lines mean overtaking is forbidden, while like other countries, don't use your cell phone and wear a seatbelt. Drive on the left-hand side and remember many winding routes add extra time to your journey, so set off in advance. To test driving skills before leaving home, the AA has a Visiting Drivers Training Program, comprising 15 scenarios covering a variety of skills and knowledge.
How to Get Between the North and South of New Zealand
To go between the north and south, cross Cook Strait, a stretch of water separating the two. The Interislander Ferry sales between Wellington and Picton. Departing five times a day, the journey takes 3.5 hours. Book tickets online or at the passenger terminal. Car drivers must arrive 1 hour before departure.
5 New Zealand Road Trip Ideas
North Island
1: Manawatu Scenic Route
Running from Mangaweka to Apti to Ashhurst, this short, off the beaten track trip introduces you to the best rural landscapes. Passing through Pohangina Valley, this is the place to stop overnight, grab dinner and soak up community vibes. To extend your holiday, head on to the beautiful town of Feilding and Palmerston North, home of Manawatu Gorge.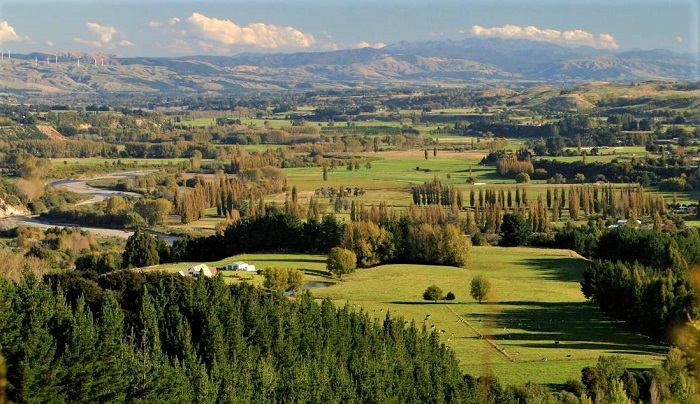 2:  Auckland to Wellington Road Trip
Lasting 5 or 6 days, the Auckland to Wellington route passes through one of three destinations; Rotorua, Napier or beach lovers will enjoy following the eastern coastline. Enjoy urban lifestyle perks in Auckland, the largest city, before heading off to the volcanic peaks of Tongariro national park, or to see Maori attractions in Rotorua.
South Island
1: Alpine Highway – Christchurch to Greymouth
This three-day expedition starting in the art centre of Christchurch takes in attractions such as Shantytown Heritage Park symbolising the 1860s gold rush and Akaroa that does French style in abundance.
Also, visit Castle Hill's limestone rock formations and the Otira Viaduct. Running from west to east of South Island, it finishes in Greymouth, home to many adventure activities like white water rafting. Also, taste brewed beer on brewery tours and get cameras ready to capture amazing coastal views.
2: Alpine Pacific Triangle Tour
Sitting on the South Island east coast, this 4-day jaunt is 500 kilometres of gorgeous landscapes and unique experiences. Starting and finishing in Christchurch, highlights include a Maori cultural tour and whale watching in Kaikoura, the 1859 spa village of Hanmer Springs. Heading back to Christchurch, also take in beautiful Avon River, the botanical gardens, and Waipara wine region.
Both Islands
The Kombi Diaries: Auckland to Glenorchy
The Kombi Diaries, a 5-part tourism campaign features a couple who missed their plane so instead drive 1500 kilometres from Auckland to Glenorchy in a kombi. Each episode has a specific theme to follow including west coast beaches, food, wine and culture, back to nature, a gourmet getaway, and alpine grandeur.
Aside from the finishing and starting points, main destinations include Wellington, Christchurch, Canterbury, Wanaka and Queenstown. You can alter routes according to time frames and personal preferences, but without a doubt, out of all New Zealand road trip ideas, this is the most comprehensive and for enthusiastic travellers, the most exciting.