Turkey is a large country covering approximately 302,000 square miles. The benefit to drivers is that there are many road trip routes to explore.
In years gone by, Turkey had a bad reputation because of poorly constructed roads but the last five years has seen a major campaign by the Turkish government to improve its vast network of roads.
The other objection to driving in Turkey that I frequently hear is that the drivers are crazy. This can be true in the large cities of Turkey like Istanbul but isn't that the case with all cities?
Once you get to the open road, traffic is of normal levels and drivers are not suffering from road rage. The scenery is also amazing.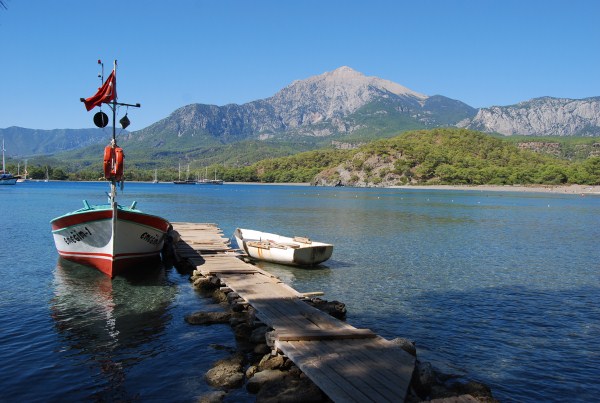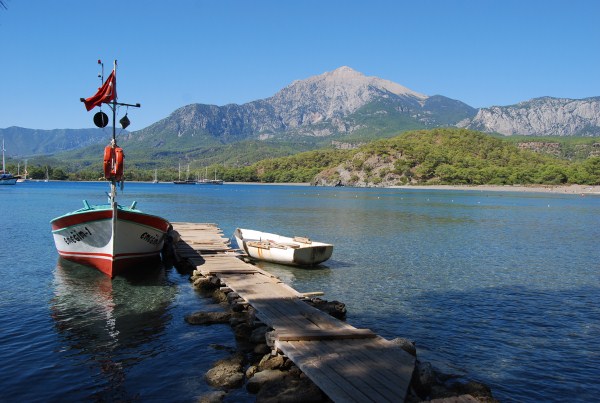 One of my favourite routes in Turkey is the Lycian way. Technically this is a walking trail but that would take 3 months to complete it and I often like to drive between the recommended sites to see.
Stretching from Antalya to Fethiye the main road of this route, covers historical ruins and gorgeous coastal resorts across many regions. Here are my tips for a great road trip on the West coast of Turkey.
From Antalya to Fethiye : Driving in Turkey
Hire your car from Antalya airport and arrange for it to be picked up at Dalaman airport. This can be done with most major car hire suppliers.
This stretch of coastline is very popular with tourism. Out of high season, there is no need to pre-book accommodation. You can follow your  schedule and end the day when you want to but high season is from June to September so you should pre-book your accommodation then.
Although the Lycian way is about historical sites, be sure to pack your swimming costume because there are many beaches along the way.
Do not worry about getting lost. One major coastal road runs from Antalya to Fethiye and as long as you find your way back to there, you can go easily from one place to the other.
Many places like Phaselis and Chimaera charge an entrance fee so account this into your budget.
Recommend Places to Visit
Mount Tahtali : Located on the outskirts of Kemer, you can travel to the summit base in cable car
Phaselis  is ancient ruins and gorgeous beaches. Pack a picnic for a relaxing and carefree day.
The Chimaera flames are near the small rustic resort of Cirali. Natural gases oozing out of rocks means that flames are alight 24 hours a day seven days a week.
The ancient Lycian ruins of Myra and St Nicholas church (Santa Claus) are in Demre
Kas is a small coastal resort that has maintained its traditional roots as a fishing village
The Ghost village of Kayakoy is on the outskirts of Fethiye
Head to the resort of Olu Deniz and jump on a taxi boat to visit the beautiful and natural scenery of Butterfly valley.