When planning a family trip to Sydney it is a good idea to gather as much information as possible about this city that will host you for an exciting holiday.
There are many people who even after doing research are still confused about this Australian destination and they tend to misunderstand a few crucial facts regarding its history and culture. So, we decided to put together a fun list that will introduce you to ten things you need to know about this bustling and cosmopolitan city.
 Do you think you know everything about Sydney?
Let's put your knowledge to the test!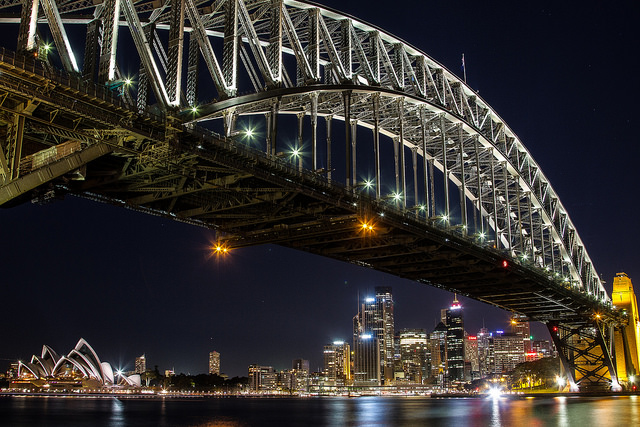 Facts about Sydney, Australia
The first thing many people get shocked about is when they find out that Sydney is not the capital of Australia. In fact, it is often confused with Canberra because Sydney is the most densely populated city in the entire Oceania continent and it is also internationally famous.
Even if English is indeed the main language people speak in Sydney, two other languages, Chinese and Arabic are almost just as popular among people who live there.
Sydney was founded as a colony in 1788, but it officially became a city in 1842.
Residents of Sydney, as well as of Australia as a whole, are often jokingly referred to as 'convicts' by the rest of the world. The reason can be traced back to its founding in 1788 when ships from England arrived in the city to bring convicts and leave them there as punishment. A recent census carried out among Australians showed that at least 20% of them had a convict ancestor.
The world famous Sydney Opera House hosts a minimum of 3000 shows per year. A fun fact considering that its original purpose was to become a tram shed!
When the Sydney Harbour Bridge was built, it required so much paint that its first original colour was grey, which was the only colour available in such a large quantity.
Sydney is still referred to as 'Sin City' for its 'convict' past.
The biggest national holiday in Sydney is celebrated on the 26th of January because it marks the day of the very first landing of British convicts in the Australian city.
The Sydney Harbour Bridge measures 1,149 meters and it is considered to be the largest steel arch bridge in the whole world.
Sydney is home to the world's largest and most varied fish market, second only to Tokyo's.
Now that you know all the facts about Sydney, it is time for you to pack and enjoy the tour!