When thinking about the country of Brazil on the international travel scene, for many it is a long haul destination. Yet it is worth making that journey because it is exciting, enticing and much more. If you are an independent traveler looking for the next best destination, we've made this list of fun facts about Brazil. It show just how diverse the country really is through its many attributes and claims to fame. Delicious cuisine, famous landmarks, football fanatics and gorgeous beaches are just a few of them.
20 Fun Facts About Brazil
1: Brazil is the fifth largest country in the world for land mass. It covers a staggering 8,511,965 square kilometres.
2: There are many theories as to how Brazil got its name. The most popular and widely believed though is that it stems from the Caesalpinia echinata tree that is also known as the brazilwood tree.
3: Also unique to its name, the capital of the country since 1960 is Brasilia that is also a UNESCO World Heritage site. It was previously Rio De Janerio.
4: Brazil shares a border with ten other countries including Argentina, Bolivia, Colombia, French Guiana, Guyana, Paraguay, Peru, Suriname, Uruguay and Venezuela.
5: It is estimated that the Amazon in Brazil has more un-contacted tribes than any other destinations in the world. The government department of FUNAI has confirmed the presence of 67 isolated tribes who have no contact with the outside.
6: Portuguese is the official language of Brazil.
7: Brazil belongs to the South American continent.
8: Brazilian Real is the currency of Brazil.
9: Except for the northern regions of Brazil, summer and winter are entirely opposite to that of the western world. Summer is from December to February and winter is from June to August.
10: Brazil's green flag resembles it's lush green landscapes. The yellow diamond symbolizes it's wealth in gold. In the centre is a blue globe.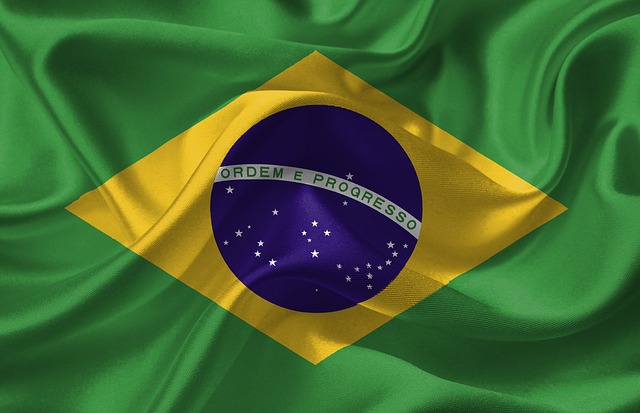 11: According to government institutions, rice and beans are the two most widely consumed foods in Brazil. Coffee is the most widely consumed drink.
12: Brazil's national dish is Feijoada, a black bean stew with pork or beef.
13: The top two exported items from Brazil are iron ore and soybeans.
14: Brazil extends over the northern, southern, and western hemispheres.
15: The most famous statue in Brazil is Christ the Redeemer in Rio de Janeiro.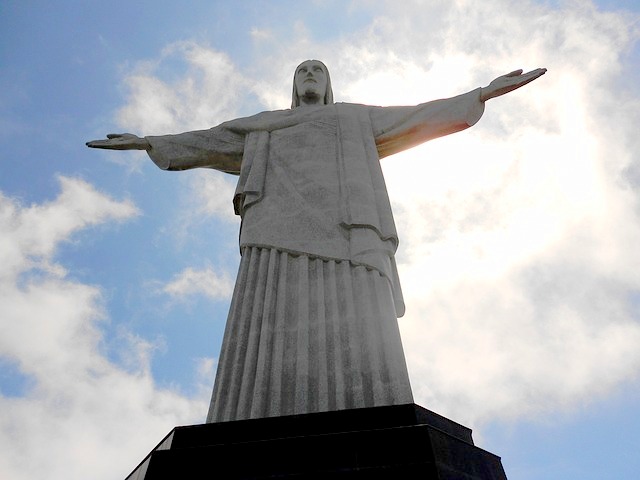 16: Brazil's largest city is São Paulo with approximately 15.2 million people living within its districts.
17:  Christianity, the main religion of Brazil  has been practised for much of its history.
18: The Rio De Janeiro Carnival is the biggest in the world with roughly 2 million people taking part. Held yearly before Lent, it dates from 1723.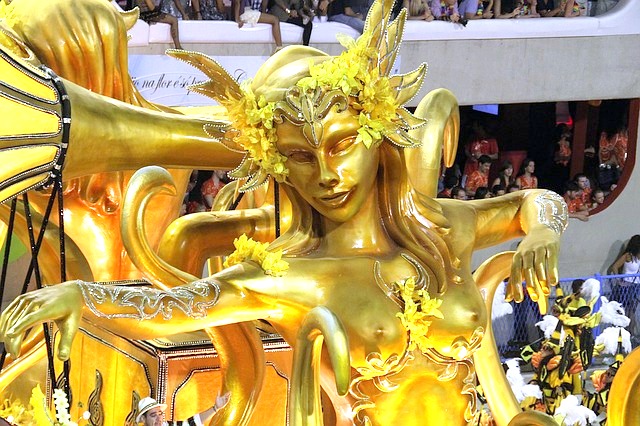 19: In 2013, the population of Brazil was a staggering 200.4 million people.
20: Finally on this list of fun facts about Brazil, did you know that 60% of the mysterious and beautiful Amazon rainforest belongs to Brazil?
Save