Also known as LA and the city of Angels, Los Angeles has gained notoriety and fame mainly due to its production of films and television shows. This has in turn attracted many domestic and international visitors to the area, eager to see what the hype is all about.
Travel Tips for Los Angeles
Aside from the city itself, Los Angeles is a large county with several districts and thousands of different attractions. Consider hiring a car to get around and make the most of your time.
The area is hugely diverse in terms of population and many ethnic groups have set up their own restaurants. Take this chance to indulge in some world famous tasty cuisines.
If you hamper after the sun, visit between May to October when rainfall and cold weather are at their minimum.
There are five airports serving the area but the most widely used is Los Angeles International. Car hire from the airport is available here.
Taxis are considerably expensive so avoid using them to save on your budget.
The customary rate for tipping in restaurants is 15% to 20%.

Family Attractions in Los Angeles
Disneyland is the biggest and the best. Built in 1955, it hosts millions of visitors each year. If keeping the kids occupied is your main reason for visiting, book into one of the three purposely built hotels within the park.
Continuing on the theme of the rich and famous, tickets for Universal Studies in Hollywood are costly but a day spent in their theme park is very entertaining as you see behind the scenes and take part in various movie productions. Next door to the park is the City Walk that includes cinemas and dining hotspots.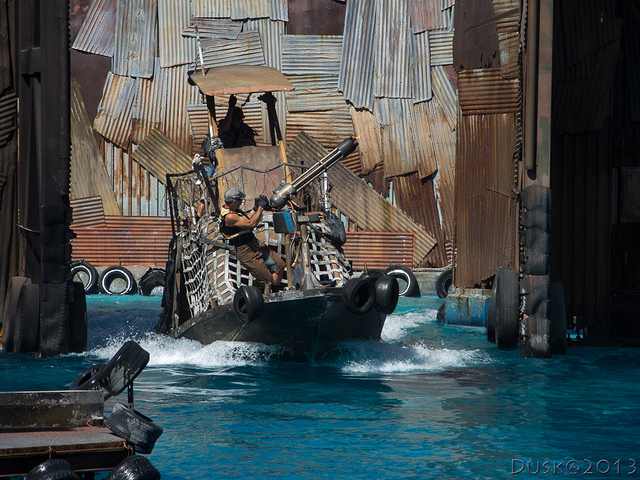 The Hollywood walk of fame is a recognised icon that has existed since 1958. Recognising the achievements of famous performers, it is an interesting stroll of the most famous pavement in the world.
The Santa Monica Pier is a popular family destination, especially at the weekends. Open since 1909, it is also a favourite spot with fishing enthusiasts. This entertainment venue is another icon of Los Angeles and attractions include an aquarium, outdoor movies, and various activities such as paddle boarding and thrilling rides. Do not forget to taste the local shrimp which is eagerly devoured by all visitors and what the pier is famous for.
Families that love hiking and the great outdoors should head to Griffith Park that is the second largest park in the area. There are various attractions for kids including horse riding, a zoo and train rides.
Further Reading