New York is one of the most expensive cities in the world, but that doesn't mean you have to spend a fortune to visit it. By staying at a hotel outside the city center and taking advantage of the top 10 free tourist attractions in New York city center, you can save quite a bit of money. Whether you are a group of friends, a solo traveller, a family with kids or a romantic couple, our suggestions below are all en-compassing, fun and light on the pocket.
Free Attractions in New York City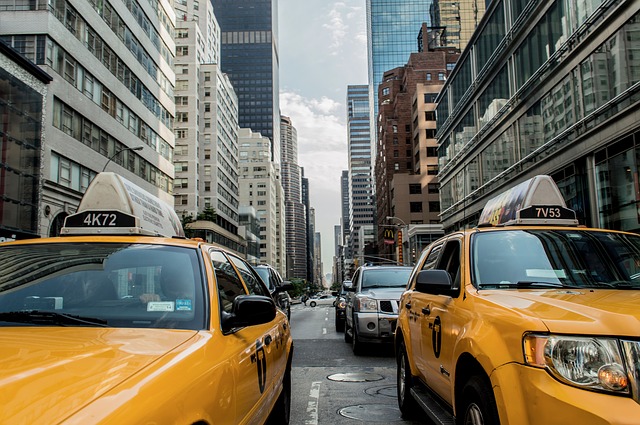 Central Park
This giant public space has to top any list of free things in New York. You can jog, bike, catch a baseball game or an open-air concert, or just have a picnic and enjoy this oasis of nature in the middle of the city. This official website includes the full list of things to do and see in Central Park of New York.
Explore Ethnic Neighborhoods
Chinatown and Little Italy are right next to each other, so you can wander through both on a single afternoon. While not free, dinner in Chinatown is very cheap. New Yorkers typically dine there before heading to Little Italy for espresso and cannoli.
Times Square
When most people think of New York, the neon lights of Time Square and the theater district come to mind. Wander this area and get photos of the giant television screen and the "naked cowboy" ( a man wearing nothing but underpants, boots and a cowboy hat, and playing guitar).
Brooklyn Promenade
This recently renovated area, which includes a public swimming pool, has the best views of the Manhattan Skyline, including the iconic Empire State Building.
Metropolitan Opera
No, you can't get free tickets to the Met, but you can watch the performances just outside the theater at Lincoln Center, where telecasts are shown free to the public on a giant screen.
New York Public Library
The library at 42nd street is one of the most magnificent buildings in the city, and its exquisite reading room must be seen. There's also a map room with maps from hundreds of years ago, and the library also has various temporary exhibits related to books, education, or New York City. The library's back yard is Bryant Park, another public space where you can relax and check your email on the public wifi.  There are always chess games to watch as well.
Shakespeare in the Park
By any measure, the best deal in New York is the annual Shakespeare Festival, where some of today's biggest stars of stage and screen perform in original productions of Shakespeare's classics. Tickets are free, but you have to wait on line to get them, and you'd better get there early in the day to beat the crowds.
Cathedral of St John the Divine
Religious buildings are some of the best free attractions all over the world, and New York is no exception. Most tourists visit the gothic revival building of St. Patrick's Cathedral on 5th Avenue, which is conveniently located for a break from window-shopping at the designer shops nearby. But another option is to attend an evensong service at St John the Divine, on 110th Street, where you can hear some of the best choral music performed in an ideal acoustic setting.
Chelsea Galleries
The West Side neighborhood of Chelsea (20th – 26th Street) is renowned for its art galleries, all of which can be visited free.  There are numerous restaurants and trendy coffee shops where you can rest your feet between admiring the artwork.
Financial District
The oldest part of New York City, the Financial District is full of historical monuments. St Paul's Chapel, founded in 1696, is the oldest building in the city, and George Washington attended services here after being inaugurated at Federal Hall, just down the street. The New York Stock Exchange and the Ground Zero Memorial can also be visited free in this are.