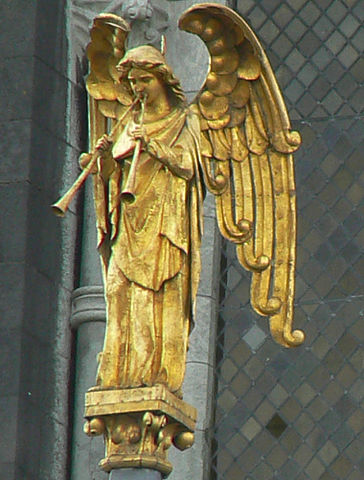 Located in the South-west region of Ireland, the popularity of Cork has increased considerably in the past decade. This could be contributed towards the Internet encouraging independent travel and the rise in families and couples opting for self-drive holidays.
Indeed a road trip that covers the area produces a number of attractions, culture experiences, and sites of natural beauty that never fail to wow visitors.
The Best Attractions to Visit in Cork
Bantry House and Gardens
Owned by the White family, since the mid 1700s, Bantry house is now a bed and breakfast but also an amazing place to visit, because it portrays a family's history and a "lived in" feel.
At the end of the last century, the west lawn revealed some interesting artefacts from a medieval Gaelic village. The house and gardens are open for viewing and a traditional tearoom serves refreshments in a quaint atmosphere.
Admission cost is 11 Euros. Check their event calendar because they also regularly host shows, concerts, and exhibitions.
Saint Fin Barre Cathedral
This majestic building, built with Gothic revival architecture during the 19th century is open from 9.30am to 5.30pm every day and is particularly admired because of the stained glass windows depicting scenes from the bible. The cathedral also still holds regular services.
Blarney Castle
Five miles from Cork city in a woodland countryside is the village of Blarney along with its castle, dating from 1446. As well as visiting the castle, and the extensive and beautiful gardens, a top activity to do is to kiss the Blarney stone by hanging upside down over a sheer drop. The result is said to be the gift of eloquence.
English Food Market
Whether you are a lover of cuisine or not, this market should be on your list of places to visit. Located in the centre of Cork, it is now a major tourist attraction and even impressed its most famous visitor, Queen Elizabeth the 2nd.
With its origins dating from 1788, the market is now home to some of the city's top rated restaurants, therefore giving you to chance to shop and dine in local style.
Fota Wildlife Park
An activity that is great for the kids, this park covers 75 acres and is home to more than 8 species of mammals and birds. It is open every day from 10.00am to 4,30pm.
Do not be surprised to find some animals such as the lemurs, squirrels, and monkeys roaming free with the visitors.
Larger animals like giraffes are housed in environments that resemble their natural homes, therefore moving away from the typical stereotype impression of a zoo.
Further Reading: Compare car hire prices and rental deals from Cork suppliers. Find the best deals and discounts by using our online search engine.
Image Credits
"The English Market, Cork" by Rainer Ebert from Heidelberg, Germany