Many empires and civilizations throughout history have left their mark on countries of the world. Australia is no exception and there are some marvellous natural and man-made attractions to visit. Some of them are listed as UNESCO World Heritage sites, which gives them ultimate importance.
To quote the UNESCO committee
"The World Heritage List includes 981 properties forming part of the cultural and natural heritage, which the World Heritage Committee considers as having outstanding universal value".
Out of the 981 UNESCO sites throughout the world, Australia has 19, so let's take a look at what they are.
19 UNESCO World Heritage Sites in Australia
1: Great Barrier Reef
As the largest living organism on earth and home of many islands, coral reefs and thousands of species of animals, the Great Barrier Reef defies belief. Visible from space, it is a 2300 kilometer eco-system and was added to the UNESCO World Heritage list in 1981.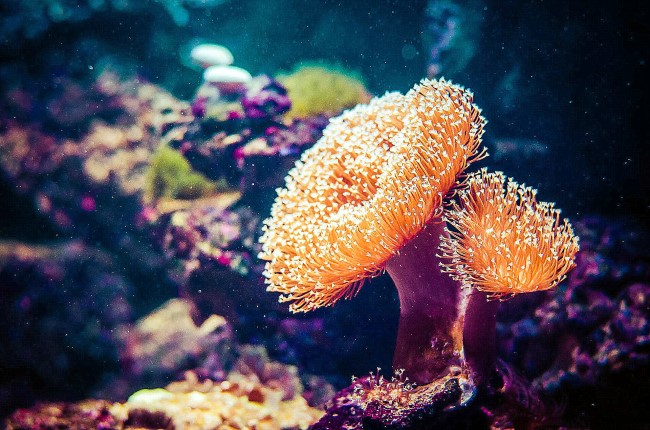 2: Kakadu National Park
This nature preserve is home to more than 2000 plant species but is a great and fun lesson in learning about Aborginal culture and how much they valued the land and earth. The unique landscapes and intriguing history of the aboriginal people, makes this a great family destination to visit.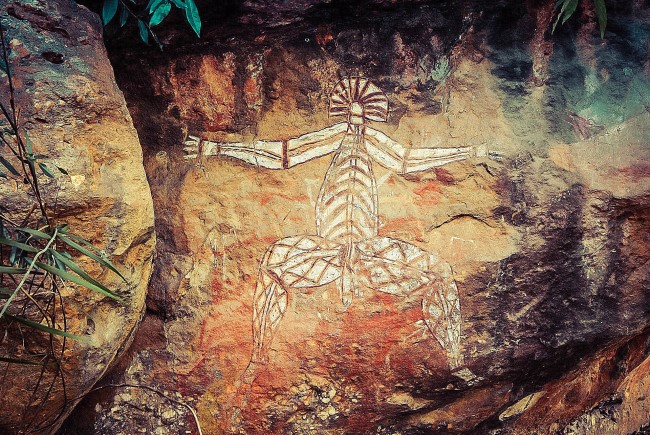 3: Willandra Lakes
This region is particularly favoured for its fossil specimens, unique sand formations, and rather stunning lake scenery. The fossil specimens have proved that humans occupied the area roughly 60,000 years ago, therefore this place is not only eco important but also significant regarding the history of mankind.
4: Tasmanian Wilderness
Covering 1 million hectares, some of the caves here are 20,000 years old. As one of the largest conservation areas in Australia, it was included on the heritage list in 1982.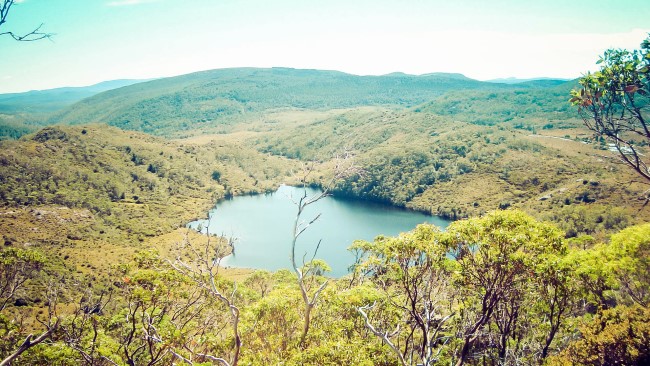 5: Australian Fossil Mammal Sites
The UNESCO committee class this as one of the world's ten best fossil sites because of its ability to tell a story of how fauna has evolved in Australia over  thousands of years.
6: Uluru-Kata Tjuta National Park
Named after a group of Aboriginal people, this area has been proven to be the home of very old human settlement. The focus though is the famous Ayers rock, that is Australia best known natural landmark.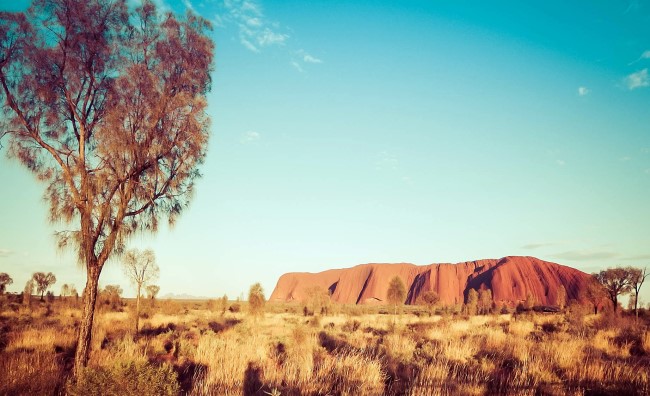 7: Shark Bay
The UNESCO World Heritage site list says about Shark Bay…
"Shark Bay, with its islands and the land surrounding it, has three exceptional natural features: its vast sea-grass beds, which are the largest (4,800 km2) and richest in the world; its dugong ('sea cow') population; and its stromatolites (colonies of algae which form hard, dome-shaped deposits and are among the oldest forms of life on earth). Shark Bay is also home to five species of endangered mammals."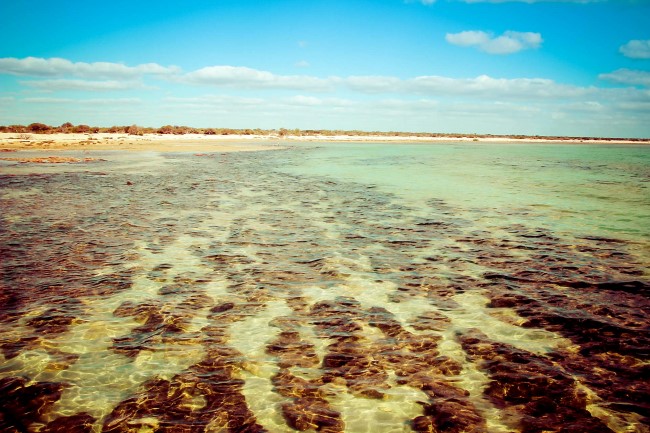 8: Fraser Island
 Stretching for 120 kilometer, this is the world's largest sand island, and home to some rather weird beaches! It was added to the Australia UNESCO list in 1992.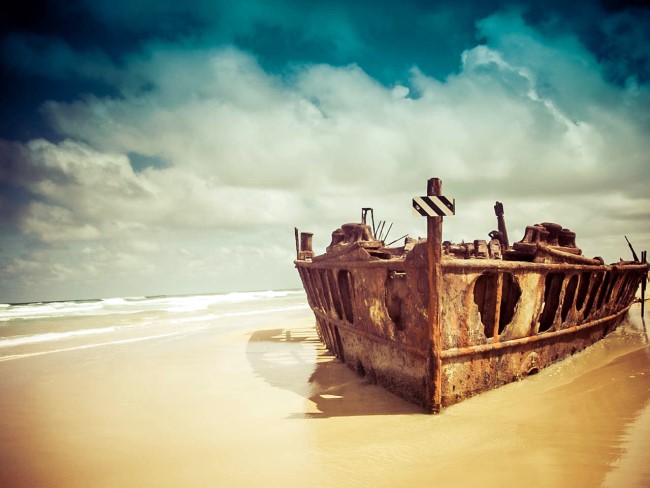 9: Greater Blue Mountains
Picked for the marvelous ability to showcase the biodiversity of the region, the Greater Blue Mountain range, demonstrate how Australia's unique eucalypti vegetation has evolved.
10: Sydney Opera House
This man-made landmark has become the iconic symbol of Australia and is a center of arts, and culture for locals and foreign visitors to the city.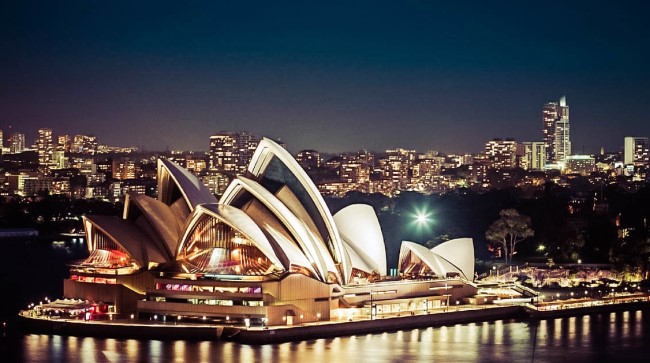 11: Australian Convict Sites
Depicting the process of criminal punishment by the British government in the 18th and 19th centuries, this is a rather harrowing look at the history of Australia.
12: Lord Howe Island Group
As part of the state of New South Wales, this crescent shaped island sits in the Tasmanian sea.It was first discovered in 1788 and is considered of high important because of its ecologically and geographical uniqueness.
13: Macquarie Island
Sitting in the Southwest pacific ocean, Macquarie Island was discovered accidentally in 1810. Apart from a research base, there are no inhabitants and it was added to the UNESCO List in 1997.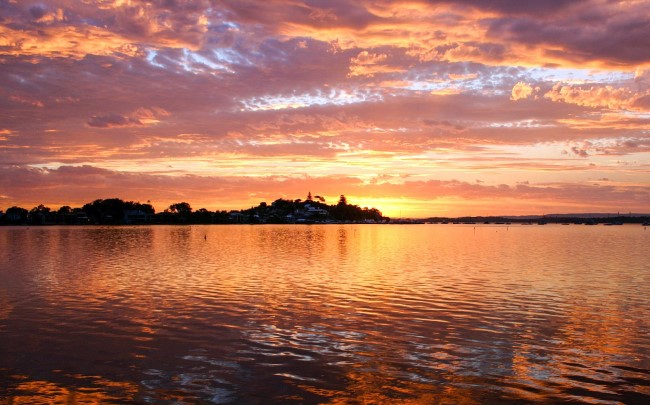 14: Ningaloo Reef
Sitting in the North-west coastal region, Ningaloo Reef is Australia's largest fringing coral reef. The name stems from the aboriginal language and it is also famous for the whale sharks that fed there from March to June.
15: Purnululu National Park
This park of western Australia is famous because of its quartz sandstone that has eroded over 20 million years into beehive shaped towers.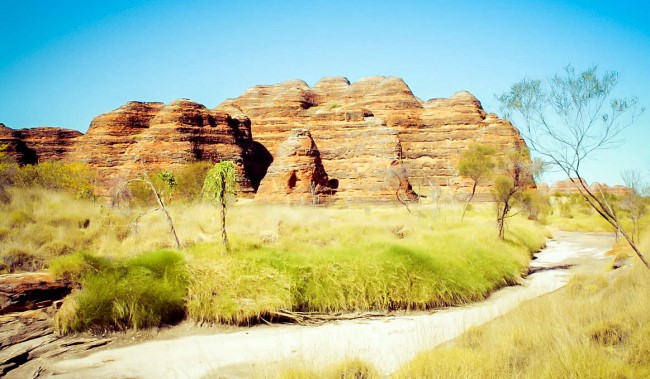 16: Royal Exhibition Building and Carlton Gardens
The UNESCO World Heritage list of Australia says…"The Royal Exhibition Building and Carlton Gardens are a surviving manifestation of the international exhibition movement which blossomed in the late 19th and early 20th centuries"
17: Queenlands Wet Tropics
Having met the criteria for natural heritage status, these tropical rainforests that were added to the list in 1988, have the highest concentration of flowering plants in the world.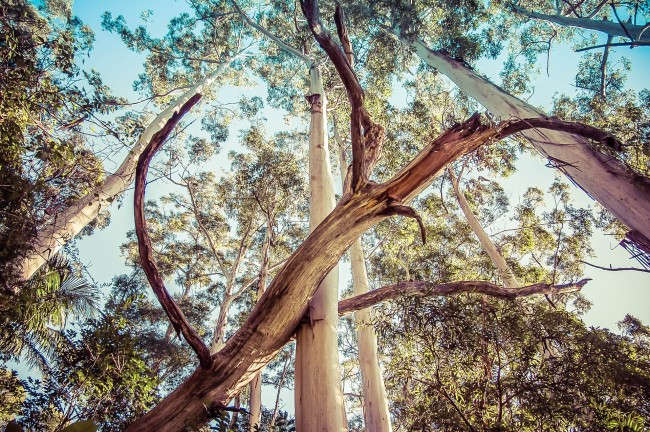 18: Gondwonda Rain Forests
This subtropical rainforest covers more than 906,000 hectares and receives more than 2 million visitors a year, proving itself to be one of the more popular UNESCO World Heritage sites in Australia.
19: Heard and McDonald Islands
As one of the most remote places on earth, these islands are uninhabited. Classed as external Australian territory, they cover roughly 372 square kilometers.
Resources for your road trip: Plan your road-trip, by using our search engine to research deals and prices from all local car suppliers. Daily and weekly car hire is available here. Alternatively, there is also an option for car leasing, and motorhomes for the perfect family road trip.
Save
Save