Native aborigines had always populated Perth, the largest city of Western Australia, but it received its first influx of foreigners in 1829, after being founded by Sir James Stirling of the Royal British Navy.
By the late 18th century, everyone was flocking there, seeking riches after word spread of gold being found. It was also a settlement area for convicts from the United Kingdom and served as a World War 2 base for aircraft and submarines.
After the fighting was over, many immigrants flooded the area making it one of the most populated regions in Australia. These days, it is a popular destination for both foreign and domestic visitors.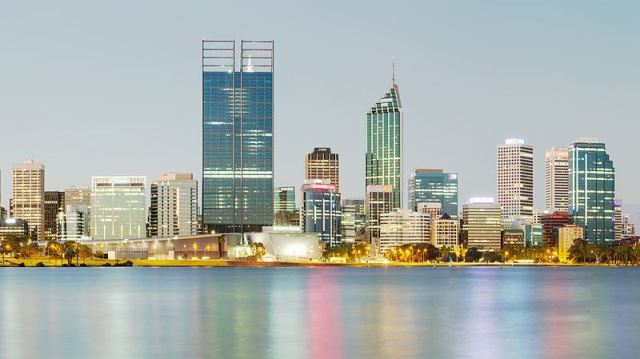 Quirky Fact
Perth became known as the "City of Lights" when residents lit their houses as an astronaut passed over; John Glen in 1962 on the Friendship 7 spaceship and again on the Space Shuttle in 1998.
When to Visit
The region receives most of its rainfall during the months of May to August. The months of October to March receives the most sunshine when temperatures can reach as high as 46 centigrade.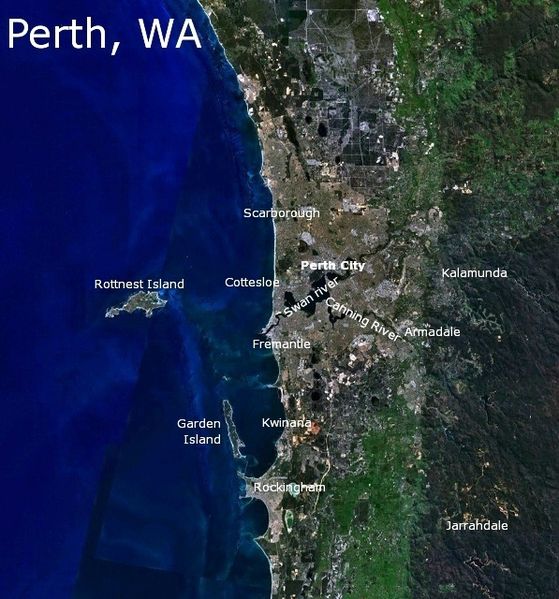 Top Ten Things to Do
Perth Zoo houses numerous animals including giraffes. Covering 41 hectares, it is home to more than 164 species.
The aquarium of Western Australia focuses on sea life inhabiting the coastline. It is open every day from 10am to 5pm and marine life includes sharks, stingrays, and turtles.
The Water Labyrinth is a quirky and interactive water feature fountain that separates into nine different rooms for visitors to walk through.
Perth Town Hall and its Victorian-Gothic architecture is open for historic tours on Thursdays.
The Cultural Centre has an art gallery, museum, and state library.
Kings Park is a popular green area for romantic strolls and excellent photo opportunities.
Heirrson Island is home to a small colony of grey kangaroos. Best time to see them is at either sunset or sunrise.
Barrack Square is a riverside location with regular ferry services, bars, restaurants and rather awesome views!
The Perth Mint Exhibition is a look at gold mining history in the region and home to the world's largest coin.
The i-city Volunteer Hosts operate a number of walking tours around the city including Icons of Influence and Convicts & Colonials
Further Reading