If you are looking for the best places to visit in Germany, you will be delighted. Going from the aftermath of two world wars to a powerful European Union state, the country's tourism trade is thriving, and there is plenty to see and do.
Comprising 16 states, most people have heard of its capital, Berlin, which is famous for the large wall which separated the country into east and west. Knocked down in 1989, to the joy of thousands, people still tell stories from those days. But there is a lot more to the country than that.
Germany, the land of castles, beautiful scenery, the Rhine Valley footprint romance, and unique Moselle vineyards is great for a road trip, whether travelling solo, as a family or couple, or with friends.
Cologne's splendid cathedral wows everyone while every year, Munich, hosts the famous Oktoberfest. The cosmopolite people, who appreciate honesty and credibility, are tolerant, friendly, and educated. Many landmarks, buildings of interest and historic sites also provide diversity.
Our suggestions for places should be on every itinerary but before we start, these fun facts about the country will get you in the mood to plan a great holiday.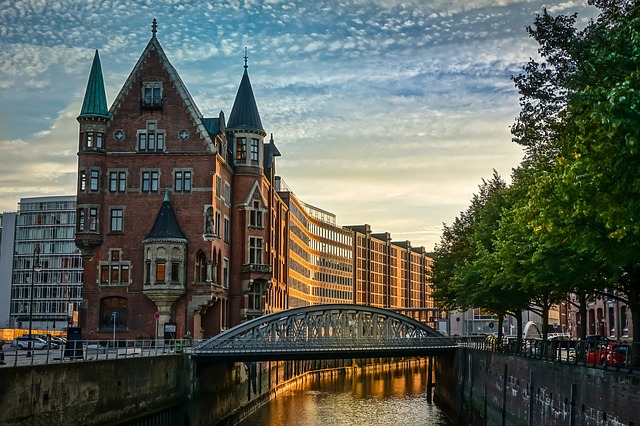 Germans take art and culture seriously. Across the country, they have 300 theatres, 130 orchestras, and 630 art galleries.
Bach and Beethoven are the two most famous German musical composers. Beethoven was born in Bonngasse, and the house where he grew up, is now a renowned museum. Bach was born in Eisenach, and they have applied the same concept to his childhood home.
The Oktoberfest is the world's biggest beer festival. Occurring in Munich every year, it is advisable to book your table many months before, because this festival is not only popular with locals but international travellers.
The most popular cities to visit are Berlin, Hamburg, Munich, Cologne, and Frankfurt.
The highest mountain, called Zugspite stands at a massive 2,930 metres. Do not worry about climbing it though, because a cable car takes passengers to the top to see an amazing panoramic countryside view.
The longest river, the Rhine flows through Cologne, a famous place hosting a marvellous Christmas market.
The country is full of nationally protected places of beauty and wildlife; this includes 14 national parks and 116 nature biosphere reserves.
The average temperature in summer is 18 to 20 degrees making it ideal for exploration.
German is a favourite European destination for camping; hence the 1200 campsites scattered all over the country.
During the month of June, Berlin has a pride festival for the LGBT scenes.
There are many theme parks for families and kids. Big ones include Heide, Skyline, and the Funny World in Kappel-Grafenhausen.
Animal lovers can visit all the zoos, however, if you have limited time, visit the two best which are in Berlin and Augsburg.
Throughout Germany, 200 official cycling routes take bicyclists through vineyards, old towns and even the Alps. Get your camera ready for some magnificent photos.
Germany shares borders with nine countries, which is ideal when on a European driving holiday.
The Best Places to Visit in Germany
Drive towards the south-west of Bavaria, near Fussen, close to the Austrian border, to see the fantastic Neuschwanstein Castle, built by the Bavarian king Ludwig II (Crazy Ludwig).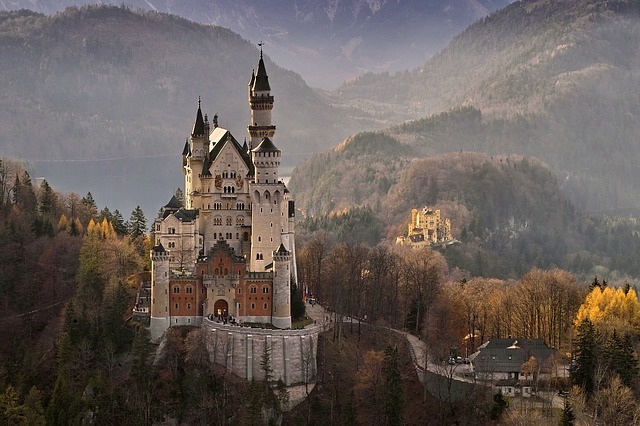 The capital of Bavaria is Munich and September is a great month to visit because of Oktoberfest, which gathers 6 million visitors every year. Besides that, Munich is an important cultural centre, hosting opera, theatre and concert seasons, museums, and exhibits. It is the most beloved German city, in the south, very close to Austria.
Augsburg, a Bavarian city with a rich history, is an essential touristic destination in southern Germany. Attractions include the Jewish Museum, or the town hall which is a vast renaissance building. A visit is not complete without the Maximilian Museum – an introduction to art, culture, and history.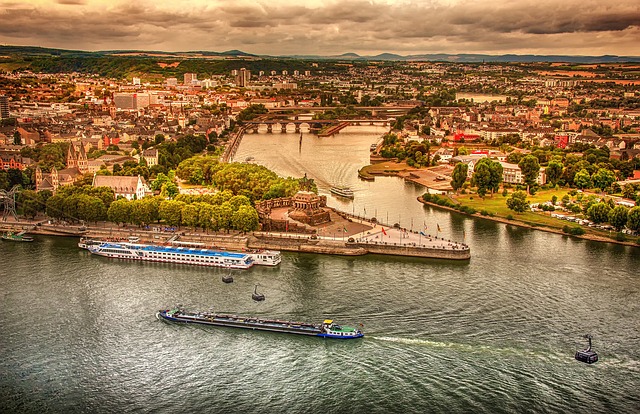 Enjoy the jewellery, sculptures, and richness from the Green treasury in Dresden, which shelters UNESCO world patrimony collections. Also, admire many cities found on the same list: Bamberg in the north of Bavaria, Goslar in Inferior Saxony, and Lubeck on the Baltic shore. Schwalmstadt in Hessen is the place where Red Riding Hood lived, and Sababurg in Reinhardswald is a castle that inspired Grimm brothers to write 'Sleeping Beauty.'
Visit Weimar, a 1000-year-old town that hosted many personalities, like Goethe, Luther, Wagner, Bach, and Schiller. Travel from Freiburg towards the spectacular views in Hochschwarzwals (Superior Black Forest), a popular area for winter sports, hiking, sailing, and walking, and ski in the Alps or the Black Forest.
Car manufacturers are big business so visit Mercedes Benz World in Stuttgart, the BMW Welt in Munich, the Volkswagen Autostadt in Wolfsburg, and its glass factory is in Dresden. Wine lovers will also enjoy many vineyards on the Rhine, Neckar, and Moselle river shorelines.
Places to Visit on a German Road Trip
In winter, the colossal Black Forest area hosts 150 tracks and 180 km, allowing fans to glide to their heart's delight. Perfect for ski holidays, in summer, the refreshing forest is an excellent place for picnics.
The area also has many hotels and comfortable accommodations. Close to the black forest at only a few minutes by car, visit Freiburg im Breisgau with its Munsterplatz, Freiburg Cathedral, and Hohenzollern Castle.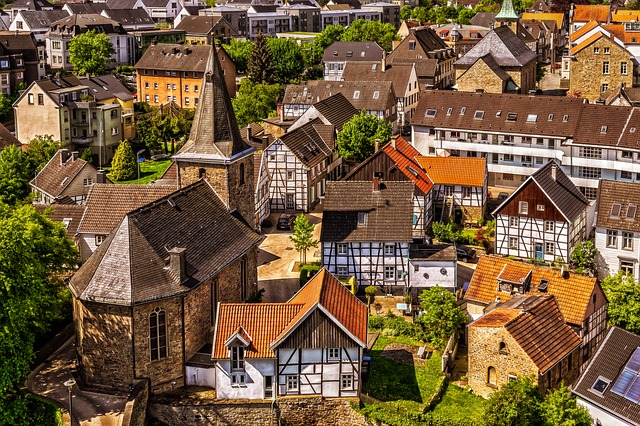 Stop by the small town of Baden Baden with its Museum Frieder Burda, Baden-Baden Theatre, Burg Hohenbaden and the famous thermal springs, perfect for a relaxing afternoon with family or friends.
Visit the Hanseatic city of Lubeck in Sleeswijk-Holstein, northern Germany to discover the Middle Ages during a summer evening stroll. Do not miss the Rathaus (town hall) and its exceptional architecture!
Four Beautiful Cities in Germany
Most cities interest even the most demanding travellers. Taking tourists to various architectural wonders, including Gothic cathedrals and baroque palaces, they can also sample a vibrant nightlife scene with many opportunities to taste cheap and delicious street food.
Enjoy extensive art galleries, annual wine festivals, international trends, gorgeous landscapes and traditional cuisine. Travelling to them by car is a pleasure thanks to updated and modern German motorways. Easy navigation and sturdy roads make it an ideal country to choose for a road trip.
Let's start with the capital city – Berlin. In the north-eastern part on the river Spree, it is one of Europe's most popular destinations.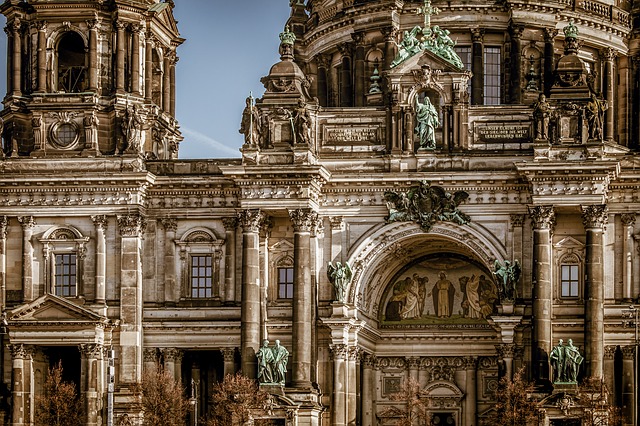 The Brandenburg Gate, a famous and characteristic monument of Berlin, is a triumphal arch inspired by ancient Greek architecture. Likewise, do not miss the German Parliament Building (Reichstag). Both are symbols of unity and sit close to where the Berlin Wall used to stand until 1989. A marked path from Brandenburg Gate to Potsdamer Square leads the way.
Also, work your way through Berlin's famous shopping streets like Potsdamer Platz's Sony Center. Did you know that Berlin is a European green city? Also, Charlie Checkpoint, a tangible vestige of the Cold War is in Berlin.
Enjoy dinner at the restaurant on the top of the television tower, while art lovers can choose between many exciting museums and galleries, like the Neues Museum, displaying Queen Nefertiti's bust. Berlin also does entertainment in style so during the night, dance in many clubs, or take a walk to soak up the nightlife.
In southwest Berlin, Potsdam, a place of culture and science, was for many years the Prussian royal family's residence but these days boasts of unique parks and palaces. Also keep an eye out for stunning architecture as seen in the gates, old town, Chinese Tea House and Sanssouci Palace, the most popular place to visit.
After time spent in beautiful Potsdam, head to northern Germany, Bremen, and Hamburg. The two cities were members of the Hanseatic League – the medieval confederation created to protect merchants' interests. In Bremen, more than a thousand years of tradition has left beyond a fantastic architecture of different styles, but also many museums with exhibitions dedicated to space or science.
The best-known monuments in Bremen, the city hall and Roland statue of Roland, are symbols of autonomy. During your stay in Hamburg, climb St. Michael's Church tower, from which to admire the skyline and harbour.
Resources for your road trip
Explore these best places to visit in Germany and more, by using our search engine to research deals and prices from all local car suppliers. Daily and weekly car hire are available. There is also an option for car leasing for the perfect family road trip.