Travelling with a low budget doesn't mean missing out on beautiful cities to visit in Germany. Whether you want to see and explore, the vast choice of urban landscapes enhances every visit.
While the list of places to go is endless, we have picked our four favourites for a road trip. All are modern, friendly, and cosmopolitan, but full of contrasts. Combine them with other beautiful places for the journey of a lifetime.
All of them boast of unique attractions, high-quality culture and art, global music hits, beautiful museums, challenging and exciting theatre productions, operas, ballet ensembles, excellent gastronomy, luxurious shops, exciting nightlife and much more.
Beautiful Cities to Visit in Germany
Moving Traditions in Dresden
This beautiful city, near the Czech border, is the Saxony capital and former royal residence. There are also many places to see and things to do that have no charge! Nowadays, Dresden's vibrant cultural centre is well known for its baroque architecture and nickname of Jewel Box.
Although bombing during World War II destroyed Dresden, many parts were rebuilt and walking through the historic district leads the way to royal buildings like the restored Dresden Castle, integrating several architectural styles, like baroque or renaissance.
Across the road is Zwinger Palace, with its famous Crown Gate. You'll also find some examples of modern and postmodern style throughout the city. Don't miss the opportunity to visit the New Synagogue or the Transparent Factory – a Volkswagen's production plant. Approach it close enough to see through the glass walls and spot some production techniques.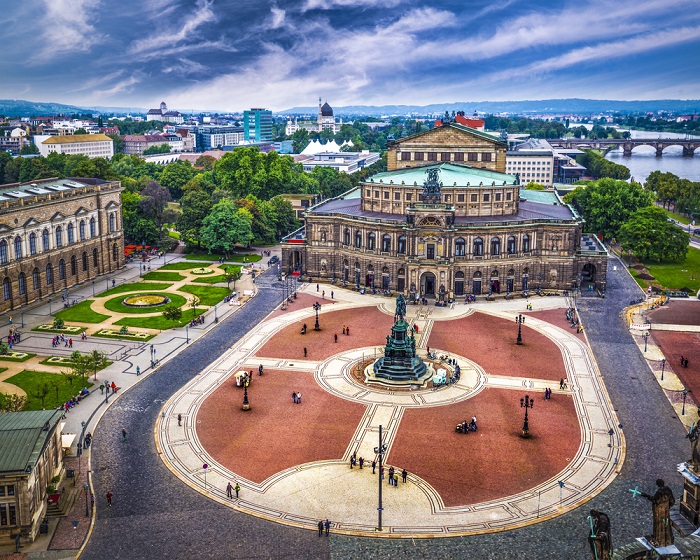 If you don't plan to stay in Dresden more than a day, choose a theme path, take a map, and go for a long walk. One choice is churches.The most popular, Saint Anne's is within the historic centre and often used for concerts because of its exceptional acoustics.
Another church worth visiting, the 18th century Lutheran Dresden Frauenkirche (Church of Our Lady) was destroyed in World War II, and the temple was reconstructed after Germany's reunification.
To spend an additional day in Dresden, go hiking along the Elbe River banks. The valley extends for over 20 kilometres and passes through the city and the Dresden Basin. It owes its charm and unique character because it unites nature with Dresden's urban area.
Along the valley are many architectural treasures. Extensive parks surrounding the 19th century Elbe palaces once a year turn into a cultural paradise – during the "Palaces Night," the city invites you to listen to live music and enjoy the artistic atmosphere.
Because of the Elbe valley's beautiful landscape, there are many more exciting events, such as summer concerts or the Elbe Bank Film Nights – Germany's biggest open-air film festival.
Dresden, also called "Florence of Elbe," is full of free attractions. Explore the city to find many exciting places of history and heritage.
Beautiful Frankfurt: An Alpha World City
Frankfurt, a large cosmopolitan city full of the hustle and bustle, is home to 700,000 people, but many more also commute daily from neighbouring regions. Travel plans start at the airport, the third busiest in Germany. Many people then hire a car and follow their scheduled holiday itinerary.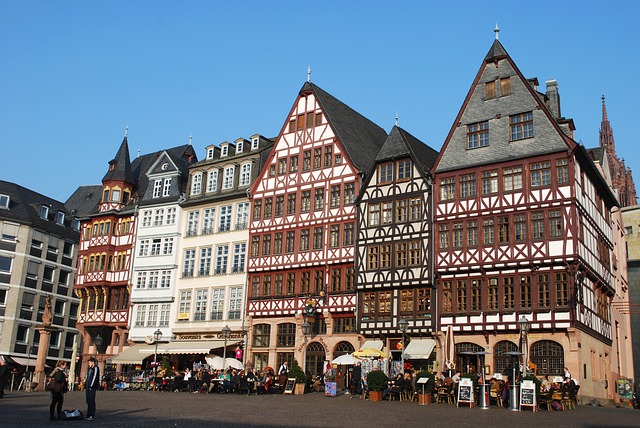 Things to do in Frankfurt include…
Fressgrass, a street with many cafes and deli stores introducing delicious German cuisine.
The main shopping street called Zeil and its back roads are where to find every type of shop you can imagine.
Explore the River Main, a popular place for the locals on a Sunday afternoon.
The city forest covers 48 square meters and is a great place out for family picnics.
Palmengarten botanical gardens open throughout the year, with many exhibitions and shows.
Tickets for Ebbelwei Express, a city tour in a tram cost 7 euros for adults and their website displays the route.
Frankfurt Zoo has many exotic animals and opens every day from 9 a.m. to 7 p.m.
See a panoramic view of Frankfurt at the Main Tower. The elevator goes up 200 meters.
The history museum tells the story of Frankfurt through the centuries.
Those interested in contemporary art should check out Kunsthalle Schirn.
The holocaust memorial wall honours 11,000 of Frankfurt's Jews.
The nature museum features animals, plants, and dinosaur skeleton exhibitions. Children will enjoy a visit there.
The Eiserner Steg Bridge has excellent views of Frankfurt's skyline with tall buildings.
Note: Frankfurt has an excellent park and ride system. Tourism offices in Frankfurt: Open 9 am to 5.30 Monday to Friday.
Exciting Cologne: Germany's fourth-largest city
Cologne does a roaring trade in tourism. Situated around the Rhine River, its history dates from the Roman Empire and during the middle ages, it was an important trading port. World War 2, bought tremendous misery for citizens because it was a primary target for Allied Air forces who bombarded it.
They rebuilt it when the war finished and these days, it is a centre of museums, art galleries and culture. Many historical churches were nothing but heaps of rubble, so rebuilding designs to original structures was a mighty task but accomplished.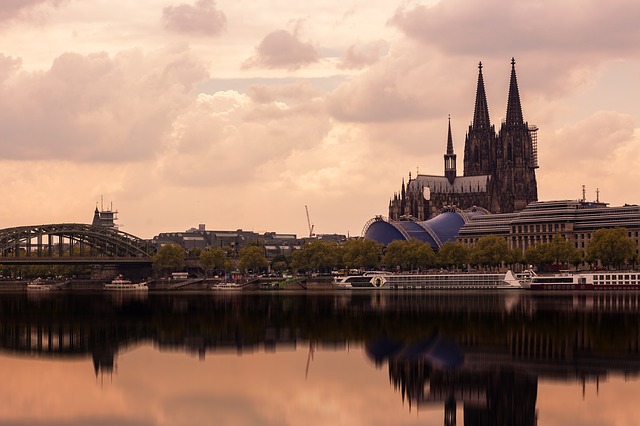 The best time to visit is between the months of April to October, when sunshine is abundant, however as an essential city break destination, all attractions and sites open all year round.
The Huge List of Things to Do in Cologne
In December, visit the huge Christmas market.
Cologne Carnival happens on November 11th
Visit Forstbotanischer Garten Köln botanical gardens
Cologne has a designated cycle track for getting around so hire a bicycle.
Indulge yourself at the chocolate museum, called Imhoff-Schokoladenmuseum
Visit the former Gestapo headquarters; now a museum called EL-DE Haus
The Domschatzkammer are underground vaults, under the Gothic Cathedral.
Cologne ring boulevard is ideal for night-time and party lovers
Artistic types will love the Kolumba Kunstmuseum des Erzbistums Köln art museum
Sporty folks should head to the German Sports and Olympic Museum
The Roman – Germany museum focuses on ancient culture.
Use the Cologne cable car to cross the Rhine River.
See modern art in the Ludwig Museum.
Admire the city hall architecture reflecting an old medieval building.
See the old city walls at Ebertplatz, Rudolfplatz and Chlodwigplatz
The Schildergasse is Europe's busiest shopping street.
Cologne Zoo is home to over 700 species of animals.
The Cologne tourist board offers guided tours and hop on-hop off bus routes to get around.
No visit is complete without a rhine boat tour.
Try Kolsch beer, a regional beverage, only brewed in Cologne.
For a break away from touring the main sites, seven beach clubs are ideal for relaxation
Every year, the Koln marathon takes place, in October
Visit the German City of Hamburg
Hamburg, the gateway to the world, northern pearl, and green city on the water, is Germany's beautiful city. Even citizens, who restrained, find it difficult to hide their pride in this Hanseatic city.
Its atmosphere and charm, the proximity of a seaside – that's enough for Hamburg to enchant anyone who has been here at least once. Elbe, Alster, HafenCity district, Speicherstadt, fish market (Fischmarkt) or Reeperbahn – every day, discover, experience, and enjoy something new.
Every corner of Hamburg looks different, yet all combine in one harmonious unity: on the one hand, colourful district of St. With Paul with Reeperbahn, the world's most sinful street. On the other, respectable, and wealthy community of classy Blankenese villas.
Large and occupying the area of ​​160 hectares, the lake called Außenalster ("outer Alster"), is a paradise for sailing and kayaking lovers. This is where Hamburg citizens' recreation areas are situated, which make an excellent opportunity to relax. Visit the smaller lake, named Binnenalster ("inner Alster"). It has many cafes, shops, and an exclusive shopping arcade and Jungfernstieg promenade.
To a large extent, the working-class St Pauli area is Hamburg's nightlife centre dominated by, cinemas and clubs, offering a wide variety of exciting propositions, and not only intellectual.
The ubiquitous neons: pinks, reds, display windows full of images presenting one subject and dances to watch through the glass make St. Pauli often compared to Amsterdam's Red-Light district, a kingdom of debauchery and immorality.
All facilities here, open round the clock, although, the most significant traffic is in the evening. Flickering lights and adverts make it difficult for tourists to pass.
These beautiful cities to visit in Germany perfectly combine with other well-known landmarks and villages for a great cross country road trip. Read our suggestions of other places to go in Germany, or use our online search engine to find great deals and discounts for your car leasing.