Driving holidays in Australia are the perfect road trip consisting of gorgeous weather, miles of long sandy beaches and impressive landmarks to satisfy solo travellers, couples, families or groups of friends.
Whether camping, backpacking, or using traditional hotels, there is nothing better than packing your bags and taking an independent vacation like a free spirit. Deciding where to go and what to see is the most important part of the trip but many tips and advice from people who have already done it, go a long way into exploring this exciting, mysterious, and adventurous country.
Depending on how many days your vacation will last and what your interests are, a wide choice of itineraries gives way to beautiful landscapes like the breath-taking Great Barrier Reef or central wilderness areas, but let's start with some driving tips.
Driving Holidays in Australia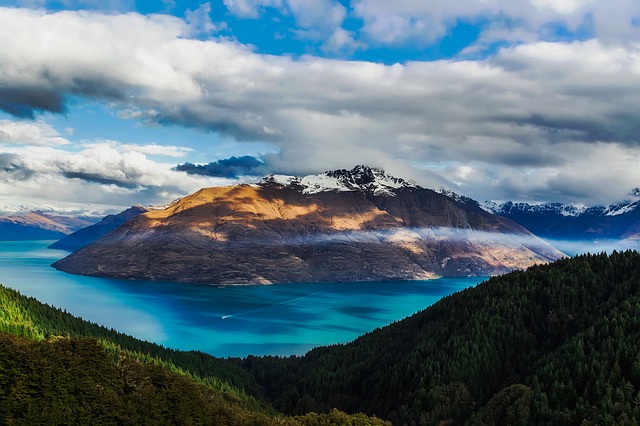 7 Tips for the Ultimate Road Trip in Australia
Australia is a large country, but the population is small so expect vast distances between destinations when driving. Ensure there is enough fuel in the tank and stock up on water bottles. Drive on the left side and give way to ongoing cars from the right.
Drivers can use a foreign license for three months but if it isn't in English, will need to get an international permit before leaving home. Drink driving carries a strict penalty, and there are regular roadside tests by the police.
In urban areas, a default speed limit of 50 km/h, reduces to 40 km/h, around schools. Outside of cities, the speed limits vary between 100 km/h to 130 km/h. Speed cameras are everywhere so be careful on the pedal.
Australian cities are like any other in the world, with ample amounts of traffic congestion so avoid driving in rush hours. Also keep a slow speed when driving at night time in rural areas and be prepared for animals crossing the road.
Pre-plan routes to find out if there are any toll booths. Some toll booths will not take payment in cash so you will need to buy a pre-paid transponder. Gas stations are self-service, and most cars run on unleaded petrol although it is possible to use diesel cars.
The cost of hotels isn't as cheap as other countries, so shop around on the internet to find good deals. Camping sites are an inexpensive choice otherwise hostels on a room only or bed, and breakfast basis is also great for saving money. Self-catering accommodation like Airbnb will also cut down on the cost of eating out.
Australia is a multi-cultural country so expect to find locals with different culture and traditions. They often give better tips than the guidebooks and being Australian are so easy to chat to and get to know.
Five Popular Driving Holiday Routes Through Australia
A wealth of destinations, landmarks and tourist attractions await you. Sydney, one of the world's greatest cities is a great place to visit overnight or on a two-day trip. Do not forget to see the world-famous opera house. Otherwise, head to the east coast to see the famous Bondi Beach and sea world.
Another choice is Cairns and it's ideally visited between April and September when the weather is at its best. Many Australians recommend exploring the outback, on routes between Darwin and Adelaide, while nature lovers should head to Tasmania to see many places of natural beauty.
But what are the most popular routes to take?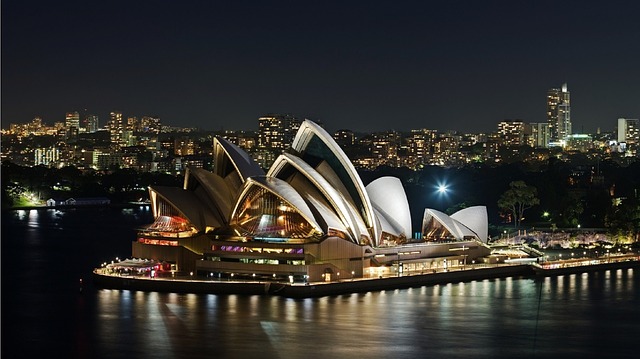 North Queensland: Those who love the seaside can take a seven, ten or even fifteen day-long tour of the so-called "Tropical Drive". It is centred in North Queensland and covers towns like Cairns, Port Douglas, and Townsville. On this route, see and experience the beautiful Great Barrier Reef, but also the adventurous rain forests.
Northern Territory: Taking in 900KM, an experienced driver can cover the highlights within five days, but we recommend travelling to make the most of this diverse area. Get to know about the aboriginal culture, it's pioneering history, monsoon rainforests and floodplains.
Western Australia Route: Covering 12,000KM, this route takes about five to ten days to and will suit those who want to sample gourmet Australian cuisine and its prime choice of wines, while travelling through Nambung National Park, karri forests and beautiful beaches.
Southern Australia Route: Take between five to ten days to cover 800KM by driving through Adelaide and landing on Kangaroo Island for an out-of-this-world experience.
New South Wales Route:  Drivers who want to see the glory of Sydney, Australia's most iconic city, will enjoy this itinerary but other attractions include Montague Island Tours, Sea Cliff Bridge and Kosciuszko National Park.
Tips for An Australian Road Trip: Read more about driving holidays in Australia and find out the top tips before you leave that will get your trip off to a flying start.