We don't need any more reasons to visit New Zealand because as avid road trip enthusiasts, we love everything and anything about it. Sitting in the south Pacific Ocean, the two landmasses, aptly named the North Island and South Island, also include about 600 smaller ones that qualify 100% as off the beaten track destinations.
According to their tourism board, about half of their annual international visitors are Australian, which is no surprise given its proximity. Also, highly favoured by the Chinese and Americans, other nationalities who put it on their bucket list are Germans, a European market, but its popularity is reaching further now than ever before.
Many visitors also like to travel considerable distances to take in all the top recommended attractions hence road trips are a common theme in the tourism industry. Favourite places to visit include the capital of Wellington, Auckland, Christchurch, Queenstown, the bay of islands, Milford Sound, Rotura, and the Waitomo Caves. But if we haven't yet convinced you of why New Zealand is worth visiting, here are some more reasons.
Great Reasons to Visit New Zealand

1: Mind-blowing Landscapes
The number one reason everyone who visits New Zealand falls in love with it is the mind-blowing landscapes. Its geographical features include lakes, rivers, hills, mountains, plains and stunning scenery that stops you in your tracks.
See the split apple rock at the Abel Tasman National park, the Tongariro Alpine crossing that is a 19-kilometre walk giving up diverse landscapes all in one day, and the quirky, unique Champagne pools of Wai-O-Tapu. There is many more, and one thing is sure. Your photo roll at the end of your trip will be lifetime memories of the power of mother nature. Their tourism slogan is 100% pure New Zealand, and its landscapes views deliver up just that.
2: New Zealand Maori Culture
The second largest ethnic group is Maori, which makes up 15%, and 600,000 people of the population. Preserving their culture, heritage and traditions are of utmost importance, and in recent years, tourists are actively encouraged to learn about the indigenous population.
Attend organised tours with professional guides who are a minefield of stories and historical facts, or research before you leave home to discover the importance of the Maori. Visit Northland, Auckland, Canterbury or Rotorua and immerse yourself in their culture. By the end of it, you'll leave feeling like a global citizen.
3: Food and Wine: Indulge Yourself
Just as outstanding as the landscapes and places to visit, food and wine in any destination is an integral part of any road trip, and in New Zealand expect to eat and drink a lot. The country is famous for its vineyards, and the classic wine trail itinerary revolves around wine tasting in some of the country's best wine producing regions like Martinborough.
Also, indulge in the Pacific Rim cuisine that naturally involves feasting on delicious seafood and fish, but with Asian cooking techniques and a set choice of herbs and spices. Farmers market are big community occasions, as is the traditional and time-honoured BBQ.
4: Nature and Wildlife: Get Back to Basics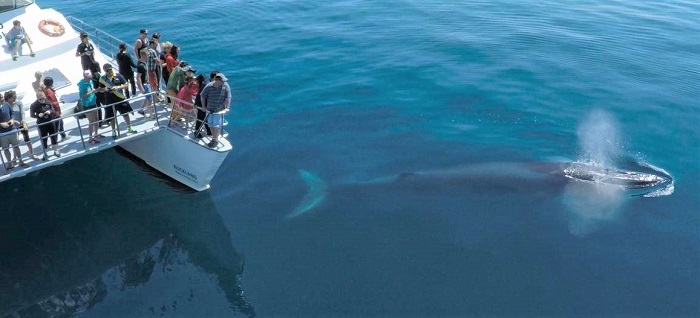 Once again, New Zealand steps up to the mark with its diverse flora and fauna. One favourite activity to do is whale watching in the Hauraki Gulf, home to the endangered Bryde's whale species. The inlet covering 4000 kilometres also gives opportunities to see many more exotic and rare species. The glow worms of Waitomo cave are out of this world, and ideally seen on a night-time, guided boating or kayaking trips. Otherwise, 9 wildlife parks are home to other species including the elusive kiwi, their colour-blind, flightless national icon.
5: An Arts, Culture and Heritage Journey
If you still need more persuading, the mass of art galleries, cultural centres and museums will satisfy everyone regardless of age. See the grand mansions of Auckland to glimpse into the colonial past, or heritage sites in the South Island tell the story of the gold rush and pioneering days. Auckland Museum, Te Papa in Wellington and Canterbury museums are just a few of the most respected and widely visited.
With five great reasons to visit New Zealand, the next step is to plan your road trip itinerary. We've listed some of the best routes covering three to seven days, that you can, of course, mix up and travel at your own pace. That's the beauty of hiring a car to get around. See our list of 5 New Zealand road trip ideas and tips for driving.
Image Credits: New Zealand Official Tourism Website